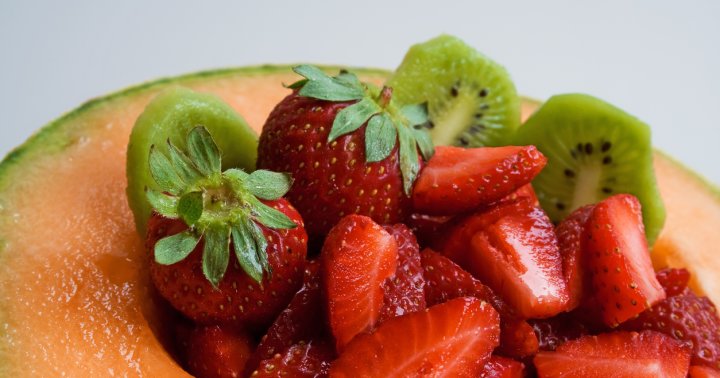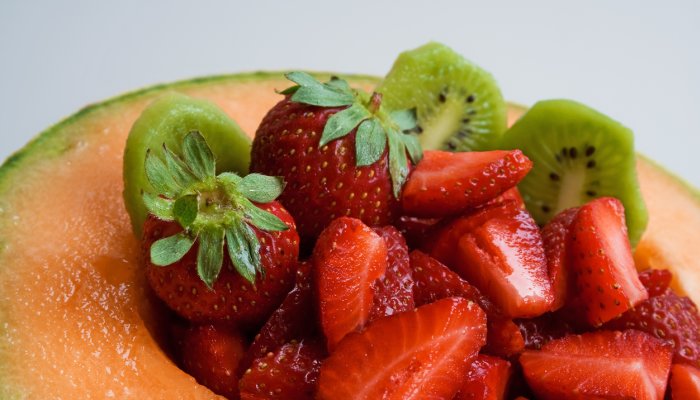 It may not be the most popular fruit to bring to the party (a fresh bowl of berries and cream is the ultimate crowd pleaser, no?), but cantaloupe is Sinclair's top choice for a longer lifespan. "As a fruit, that's the most nutritious you can get," he says.
Specifically, its orange-inducing pigment is chock-full of antioxidants. This sunset-like hue comes from the carotenoid beta-carotene, which the body converts to vitamin A. And vitamin A provides a long list of benefits, including immune, eye, skin, and reproductive health. That's a whole lot of goodness from one tasty, yet unsuspecting melon. Plus, it's a high-fiber melon, meaning it's beneficial for blood sugar regulation.
Cantaloupe is also high in vitamin C, which isn't naturally produced in the body. That's why experts (like integrative medicine doctor Taz Bhatia, M.D.) recommend eating cantaloupe to increase nutrient intake and support healthy aging. Finally, cantaloupe is super hydrating—we're talking a 90% water content and plenty of electrolytes—and proper hydration is crucial for longevity.