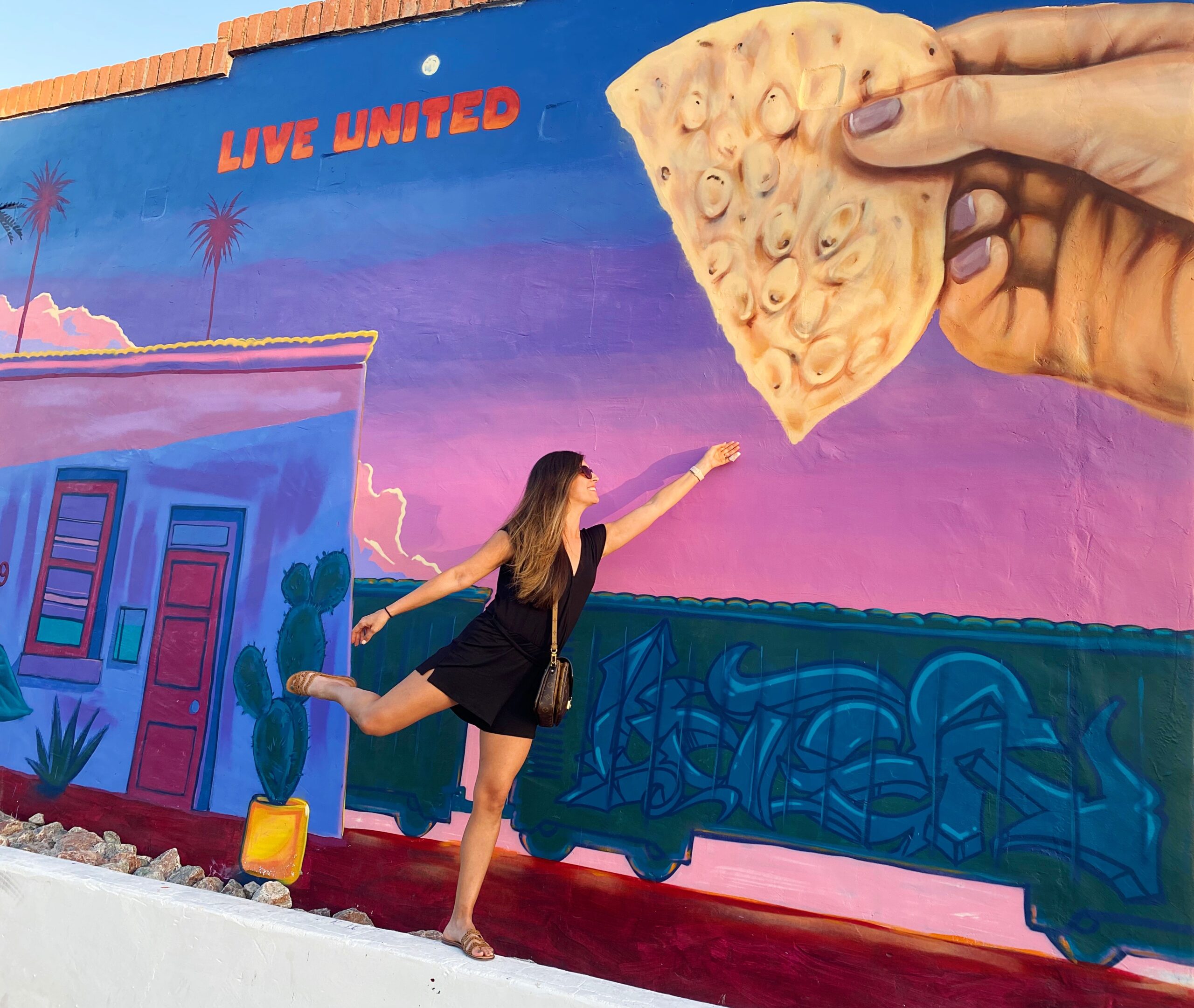 Sharing some of my top recommendations for what to do and where to go in Tucson, AZ!
Hi friends! Happy Monday! How's the week starting off for you? I'm teaching my weekly aerobics class (such a blast!) and the Pilot is off work today. I'm excited to have a proper daytime parent date with him. We'll probably go wild and head to Lowe's for plants and then chill in the hot tub? I can't wait. 🙂
For today's post, I'm sharing updated Tucson recs! I wrote a post with Tucson recommendations a couple of years ago, but unfortunately, some of the things on the list are non longer our faves, or have closed down. Also, lots of new spots have opened up! I'm sharing some ideas on where to eat, what to do, and where to hike, if you find yourself in the Old Pueblo looking for some ideas. Tucson is a foodie's paradise and we have SO many amazing local restaurants.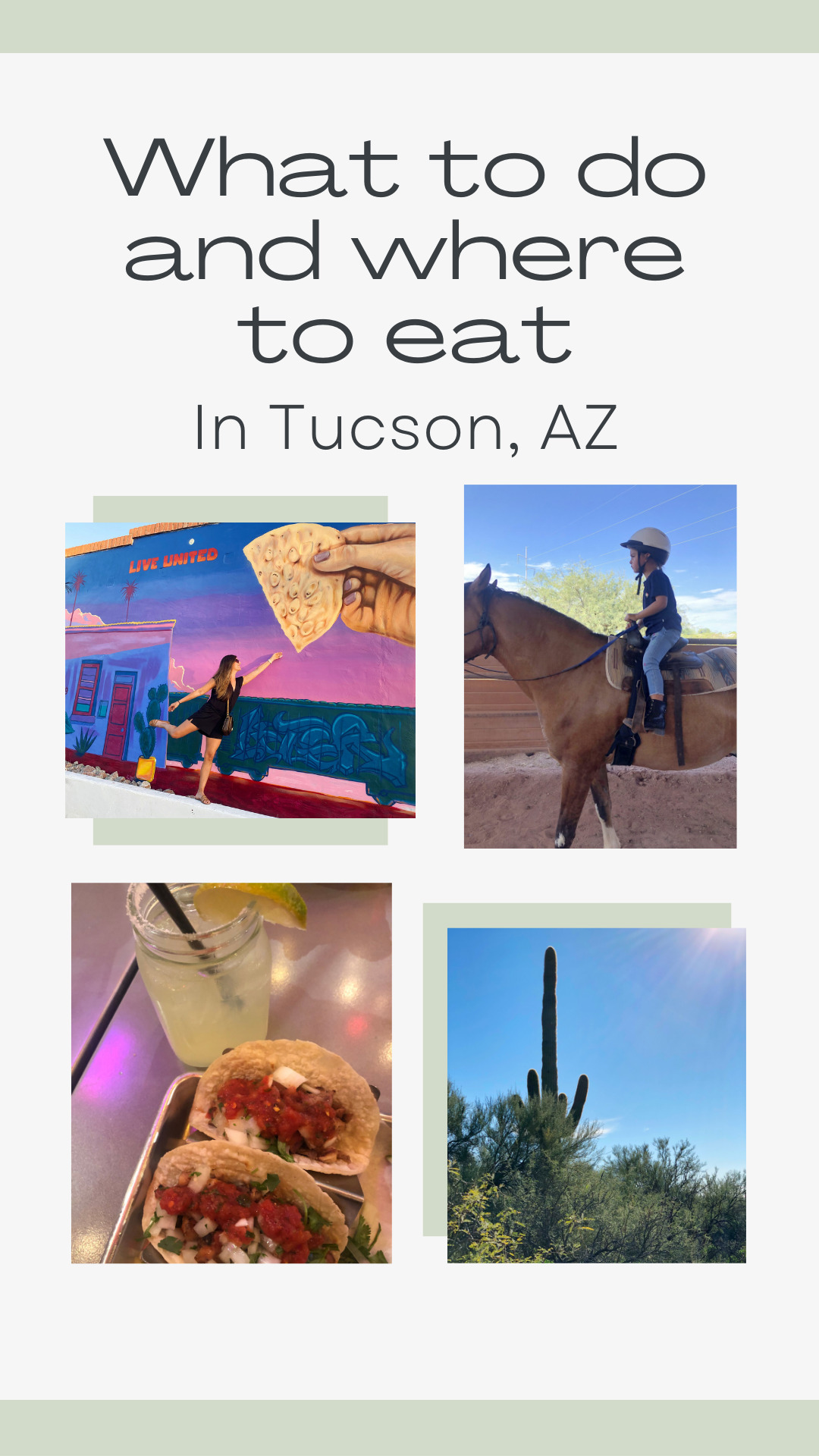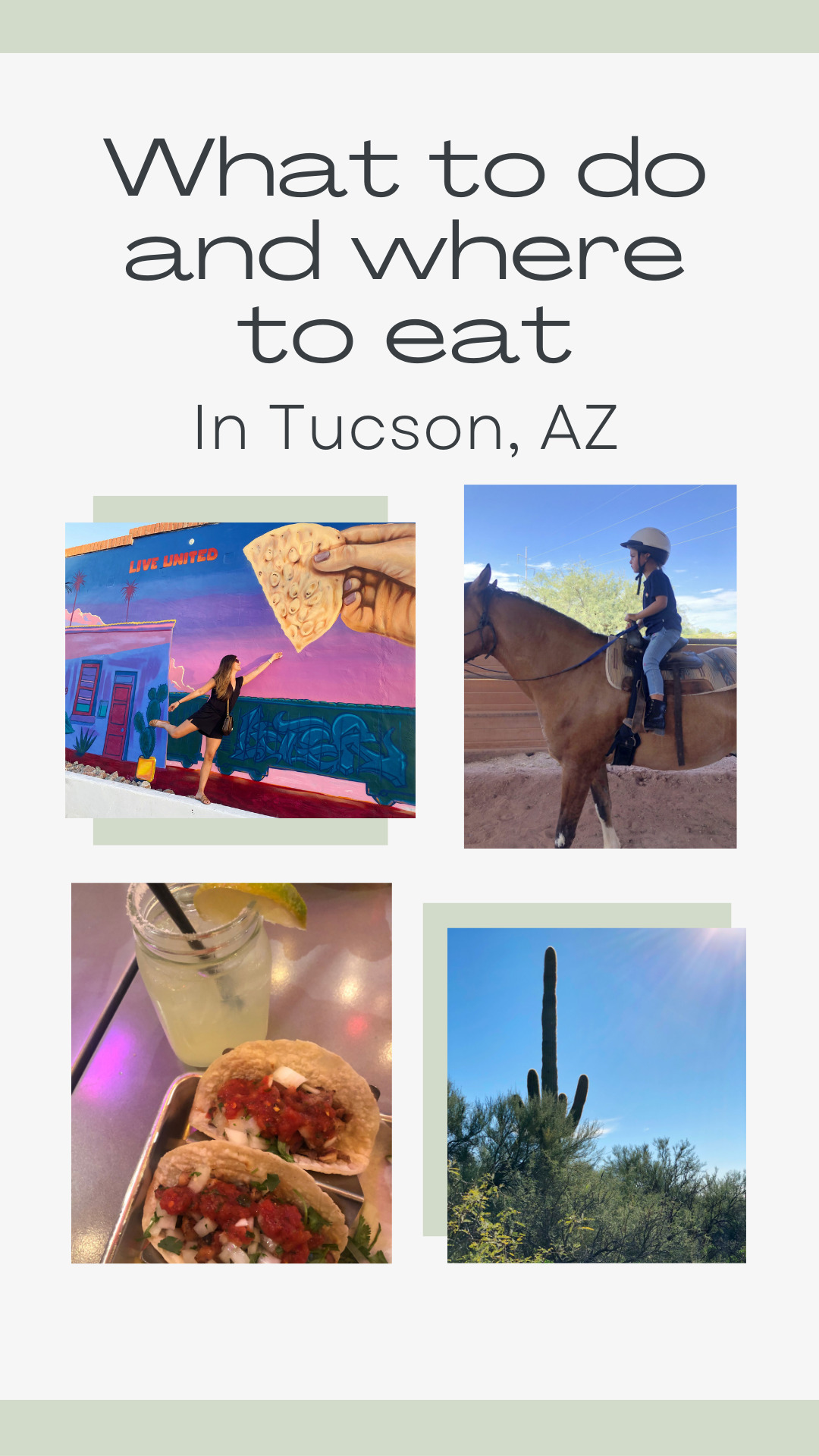 What to do and where to eat in Tucson
Where to shop?
La Encantada (definitely check out Creative Kind for gifts, candles, and fun stationary from local artisans)
The giant outlet mall
4th Avenue for more vintage and thrift finds
St. Phillip's plaza has some local boutiques
MSA Annex – one of my favorite "tourist" shops is Why I Love Where I Live, with AZ-themed shirts, hats, and stickers. It's where I got my beloved cactus baseball cat that I wear all the time.
Best Tucson restaurants
Breakfast/brunch:
– Weekend brunch: DEFINITELY go to the Blues and Brews buffets at Loew's or the brunch buffet at Hacienda del Sol. They're both absolutely lovely with gorgeous views and tons of offerings — just make sure to get reservations.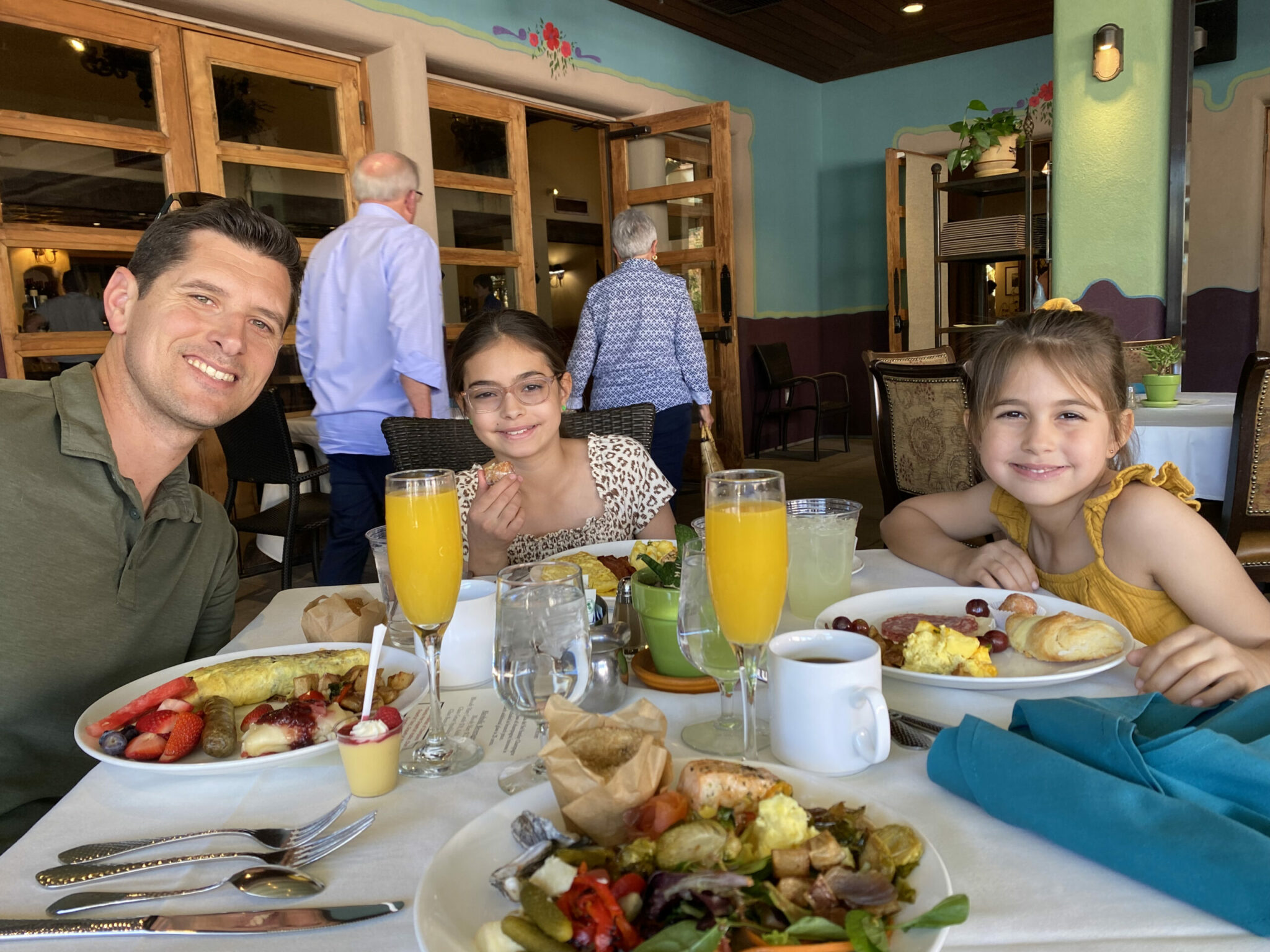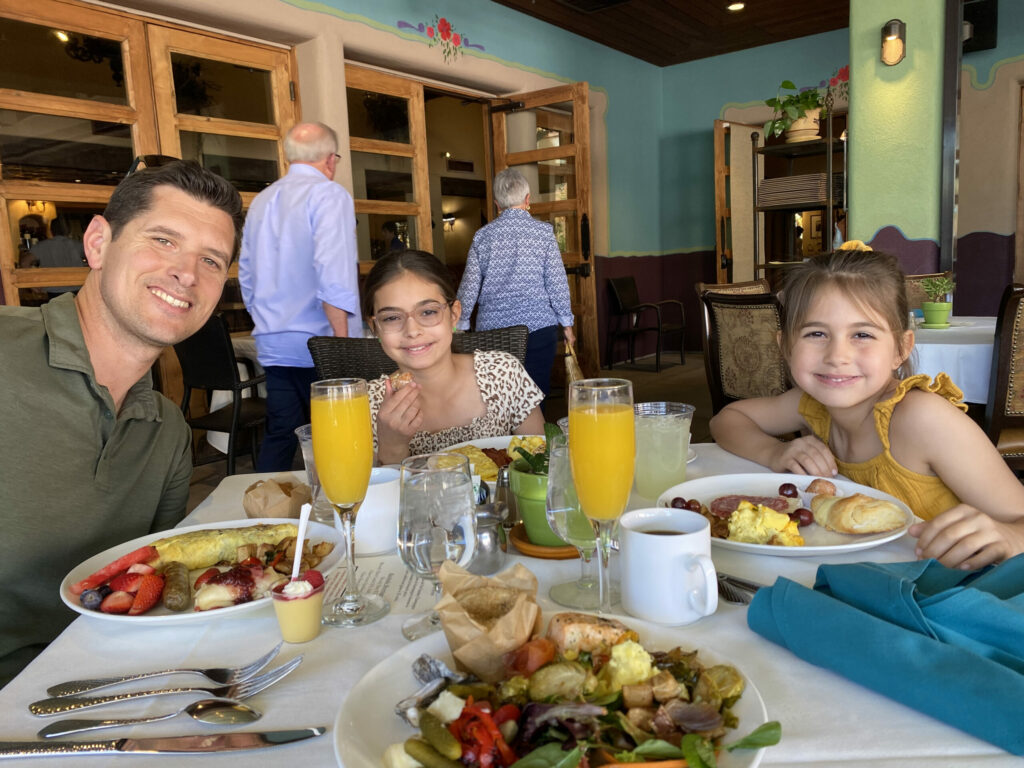 – If you're looking for something low-key, go down to the Mercado San Augustin and grab the best Mexican donut of your life from La Estrella bakery. Sit on the courtyard and enjoy it with a coffee from Presta next door.
– Prep and Pastry has an amazing brunch and they have two locations
– Cup Cafe downtown
– Snooze (I'm so pumped we finally got one!)
Lunch and dinner:
– Beyond Bread. This is a Tucson treasure and I highly recommend it for sandwiches, wraps, salads, soups, and pastries. My go-to is the Kalid's Curry (chicken curry salad) on the gluten-free wrap with vinegar slaw.
– Culinary Dropout. Think elevated versions of American classics, and lots of tasty cocktails and appetizers
– Saffron. My fave Indian spot in Tucson!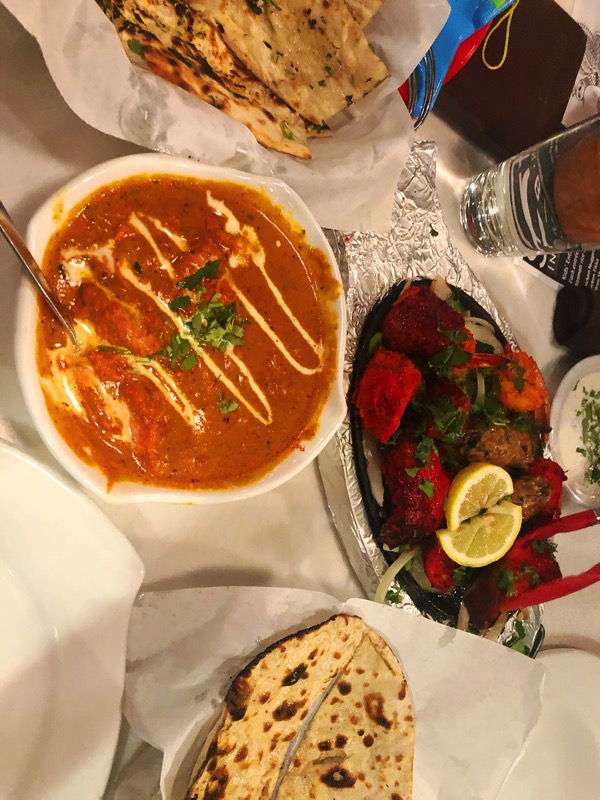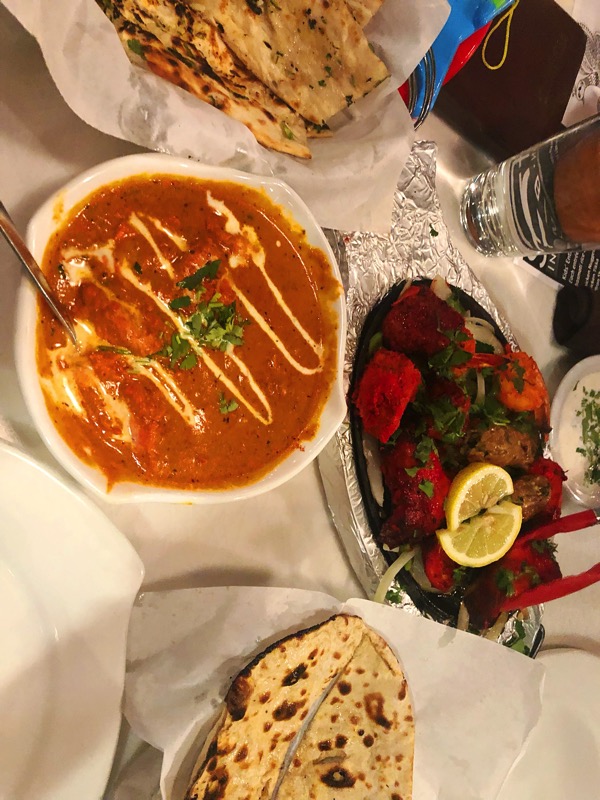 – Nook- a cute modern spot downtown
– Zayna's Mediterranean Food. Everything is always fresh and delicious. The falafel plate is my fave.
– Eclectic Cafe. We've been going to Eclectic Cafe forever and will get takeout sometimes because the girls love it, too. They truly have something for everyone and the food is consistently good.
– Cowboy Cookout at Tanque Verde Ranch (Saturday nights!) with live country music, grilled meats, prickly pear margaritas, and a full buffet
Healthy/vegan:
– CharroVida – it's like Mediterranean meets Mexican food, with a focus on using healthier oil options, fresh, local produce, and sustainable meat and fish
– Goodness – bowls, sandwiches, breakfast, smoothies, kombucha on tap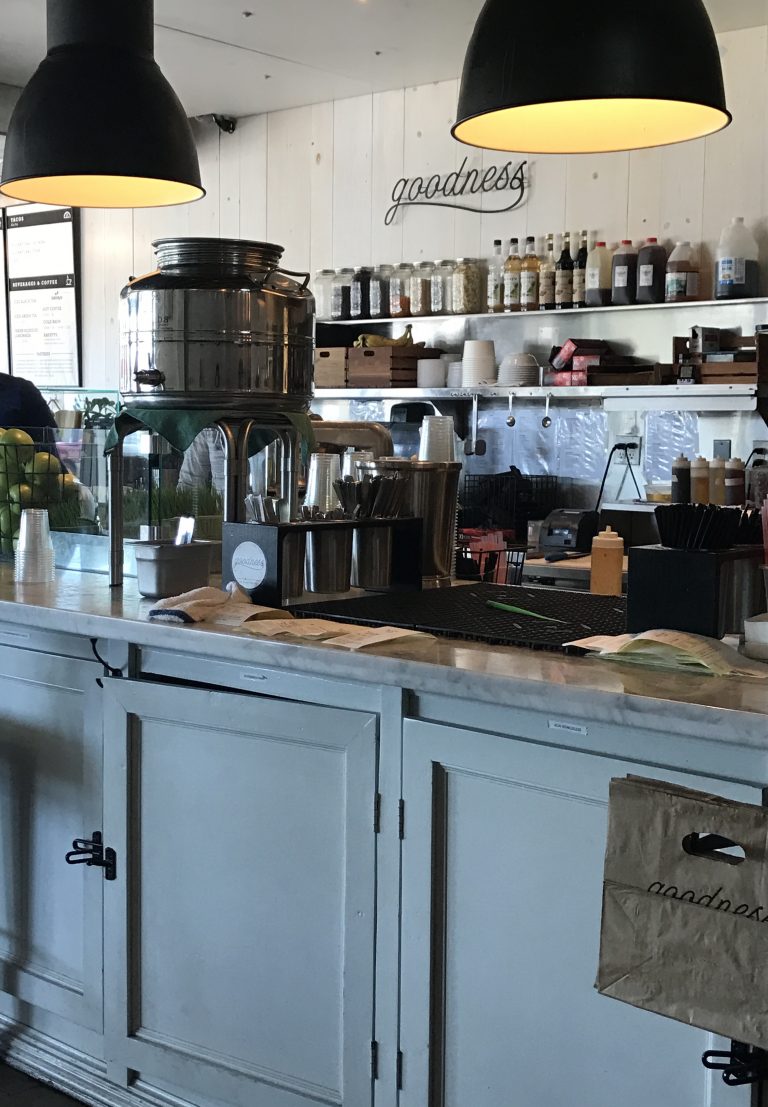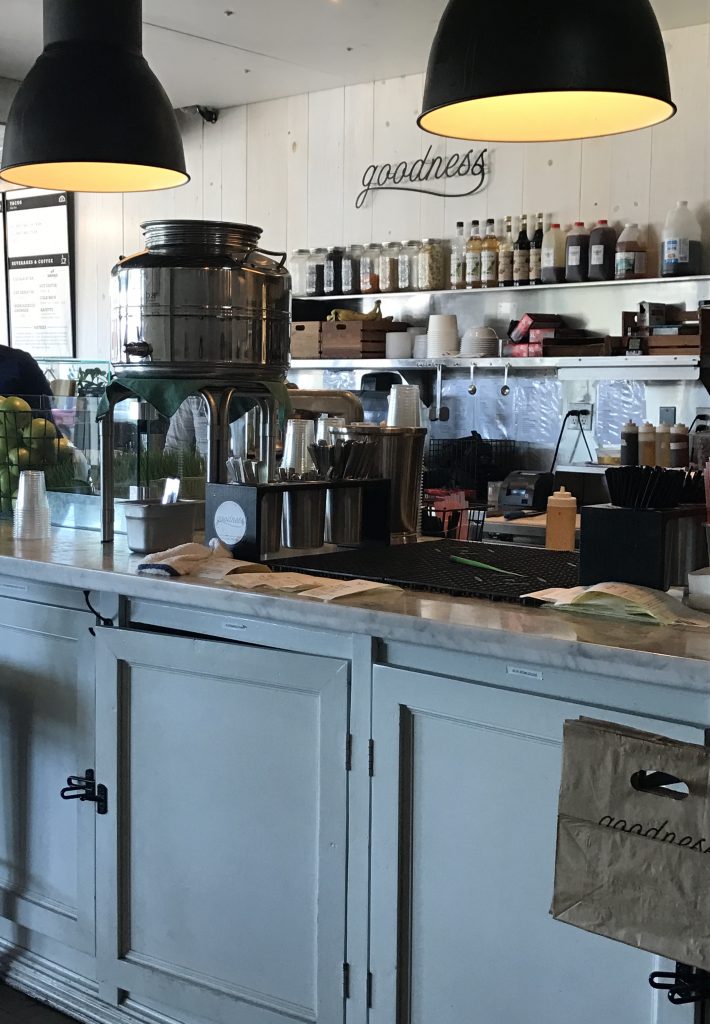 – Tumerico – one of my top restaurants in all of Tucson. The menu varies depending on the season and what's fresh at the market, and they make everything in-house, including the sauces, salsa, and tortillas.
– Nekter (for acai bowls and smoothies)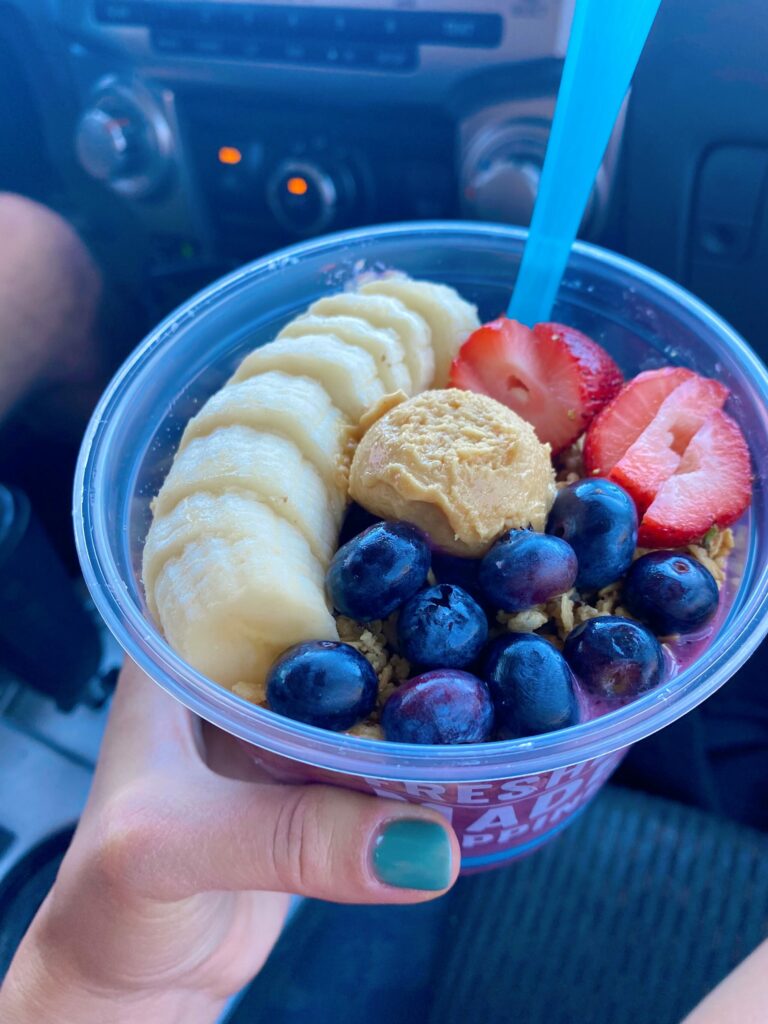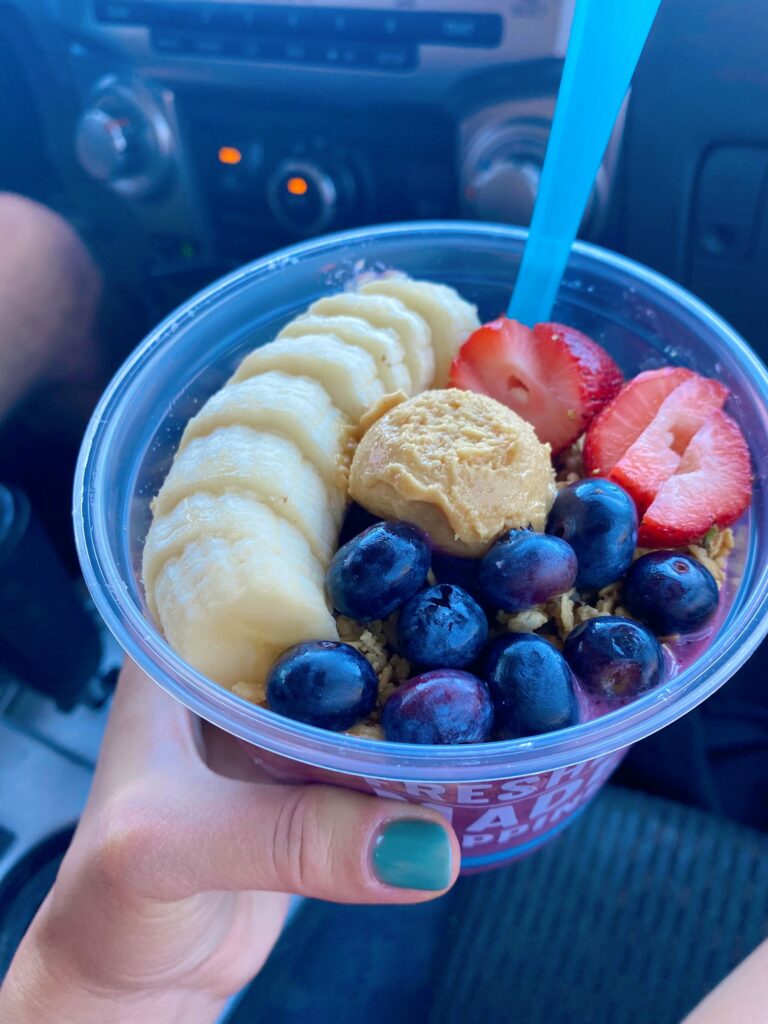 – Beaut Burger (vegan burgers — so so good)
– Choice Greens – a build-your-own salad bar
– The Little One. They blast Mexican music, the owner will stop by and give you a hug, and the menu varies each day. The frescas also change each day – I highly recommend getting one, or an horchata, to go with the meal! It's cash-only, so make sure you have some on hand. (Also worth mentioning here that they're only open for breakfast and lunch)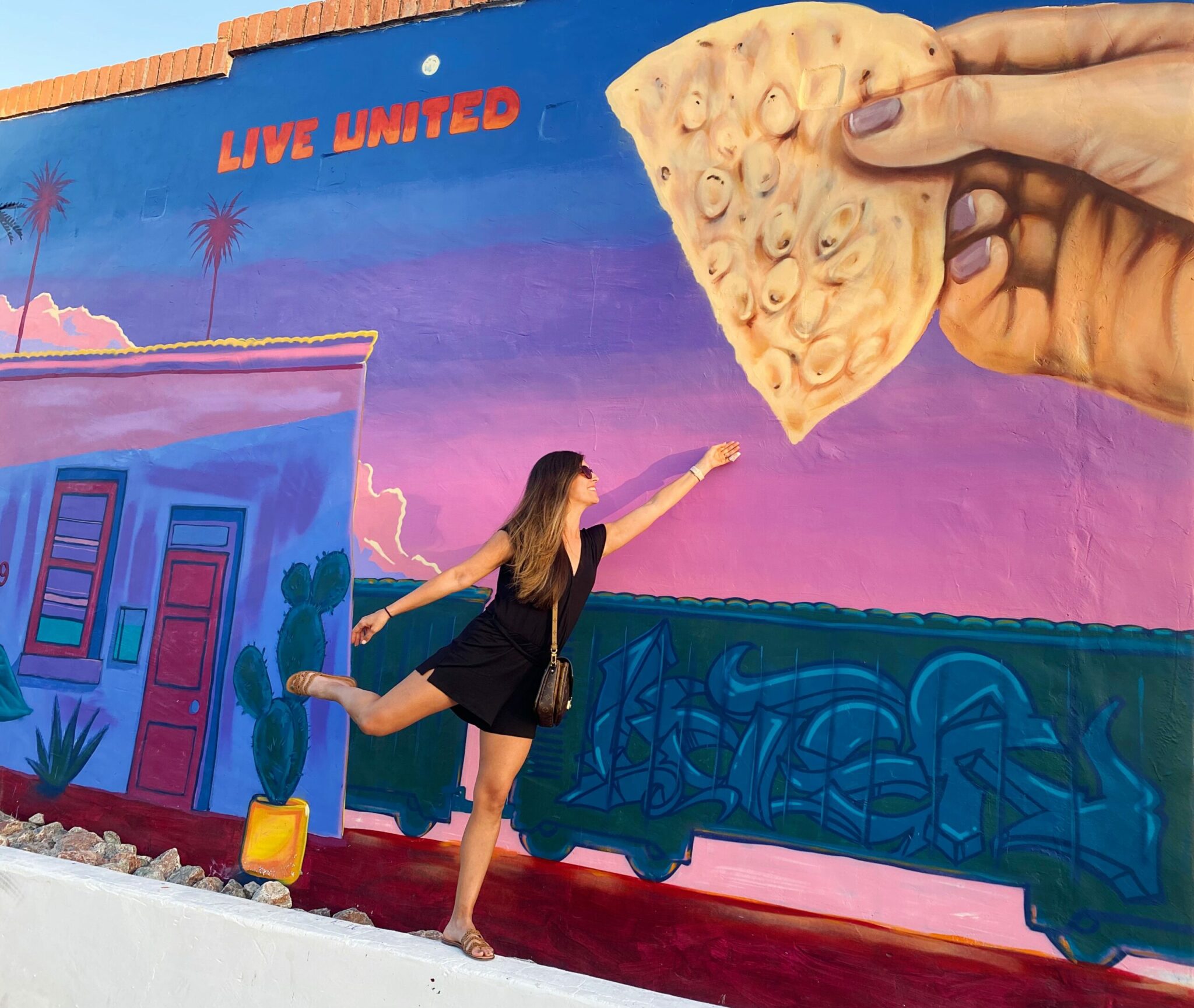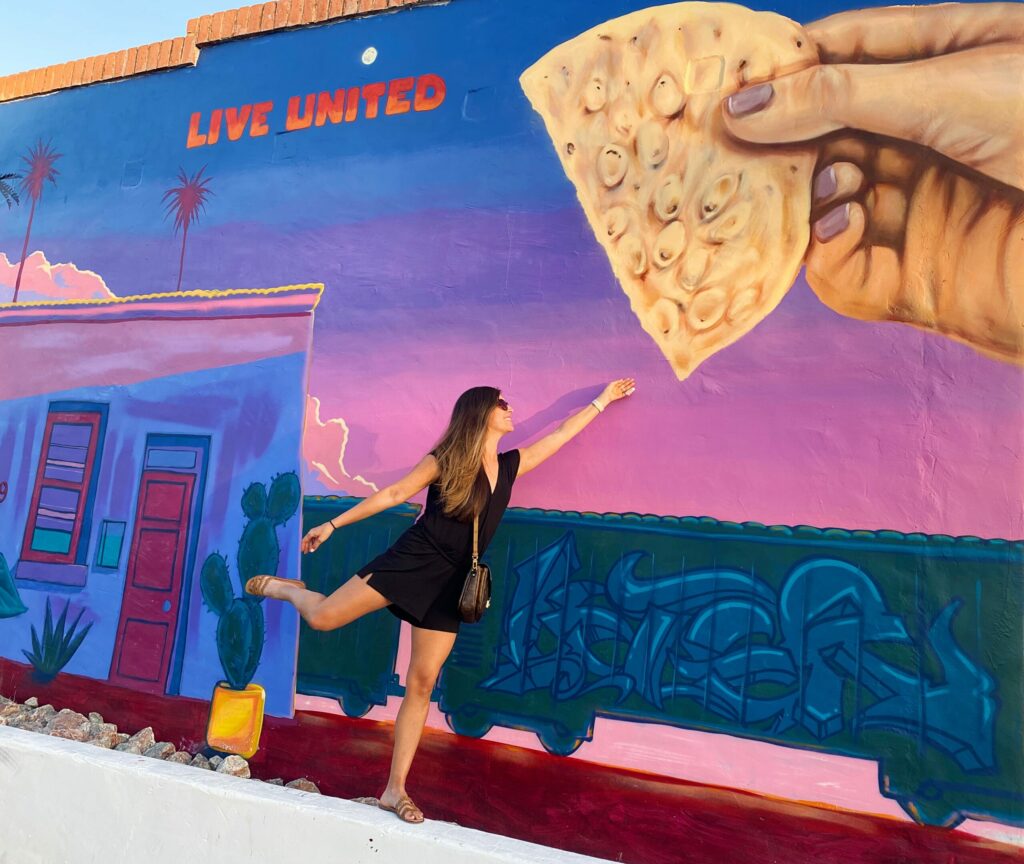 Best Mexican Food in Tucson!
– El Charro. We looooove El Charro and it's in our regular rotation. They have my favorite chips in all of Tucson – this is important haha – and while I never try anything new, I'm very happy with my staples. I always get the two chicken tacos with shredded chicken, charro beans, rice, and a giant margarita.
– Calle Tepa. Calle Tepa is also in our regular rotation. It's a casual Mexican spot and the service is always FAST, which makes it awesome for kids. They have a huge menu and I especially love their salsa bar.
– Tumerico (vegan) – mentioned this one above. DEFINITELY try this one if you find yourself in Tucson!
– Blanco. Blanco has incredible guacamole and drinks, and it's also located at La Encantada, which makes it ideal to pair with an afternoon of shopping, then follow up with gelato from Frost.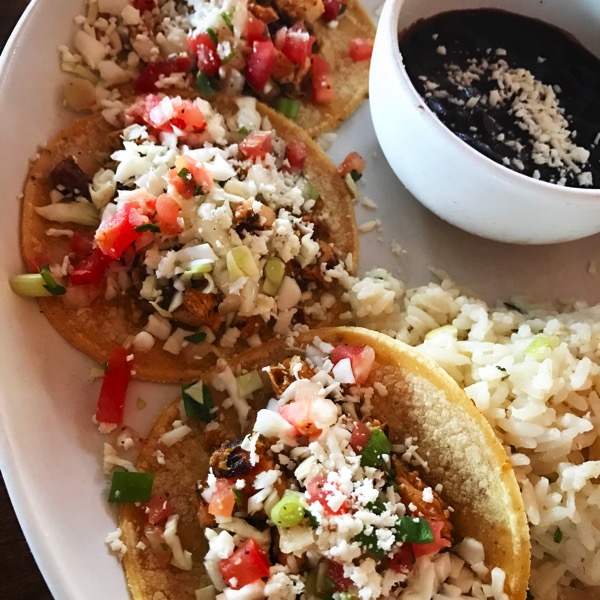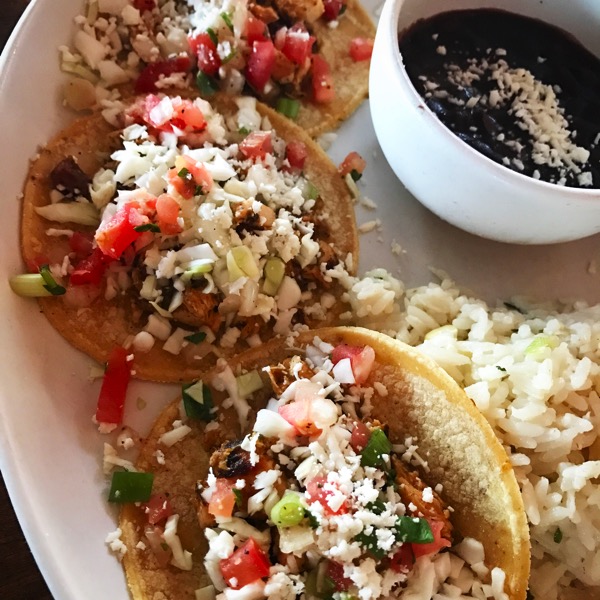 – Seis Kitchen. I recommend the Mercado location because you can enjoy it on the patio!
– We do love Guadalara Grill, but the past couple of times, the service has been very, very slow, so I don't recommend it as often as I used to. El Charro and Calle Tepa have AMAZING food and super fast service.
We haven't tried these but have heard amazing things about Rosa's and Rollie's, too
Date night (I recommend having reservations for all of these!):
– BATA. We went to BATA when it first opened and can't rave about it enough. The food is extremely unique, the cocktails were the best I've had in Tucson, and it's a perfect date-night spot.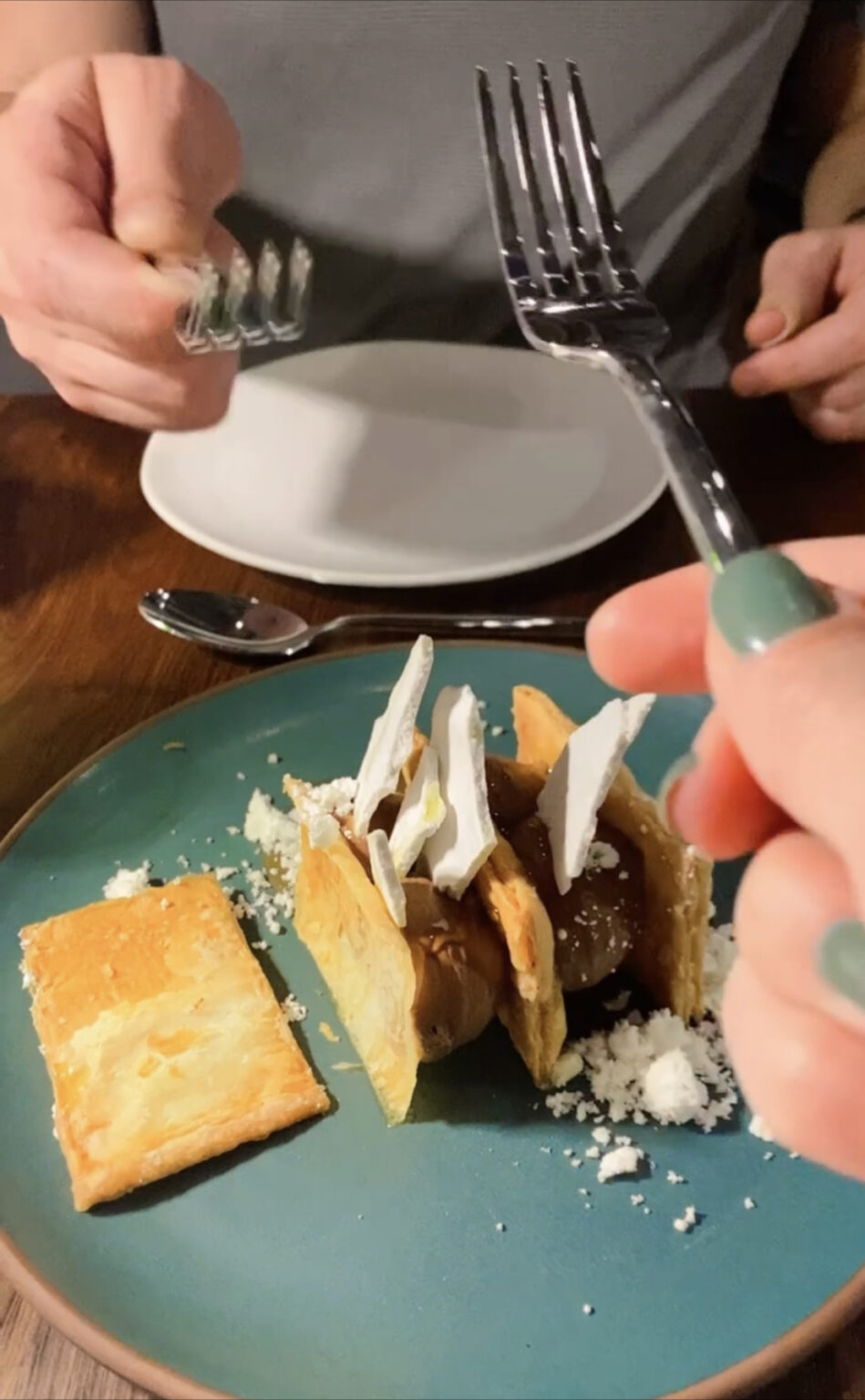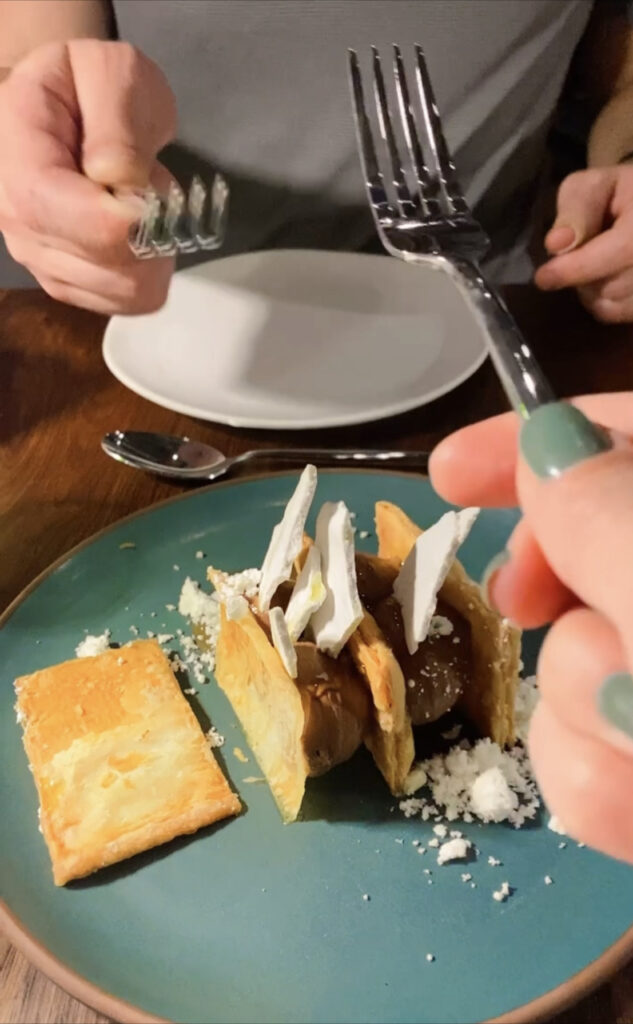 – Terraza Garden Patio and Lounge at Hacienda del Sol. They often have live music on the patio, twinkly lights, and wonderful food.
– Tito and Pep
– Augustin Kitchen
– Vivace – an Italian spot with gorgeous foothills views
– Postino – a wine bar with customizable toasts and toppings, charcuterie, giant salads, and panini
– Maynard's
Tucson hiking spots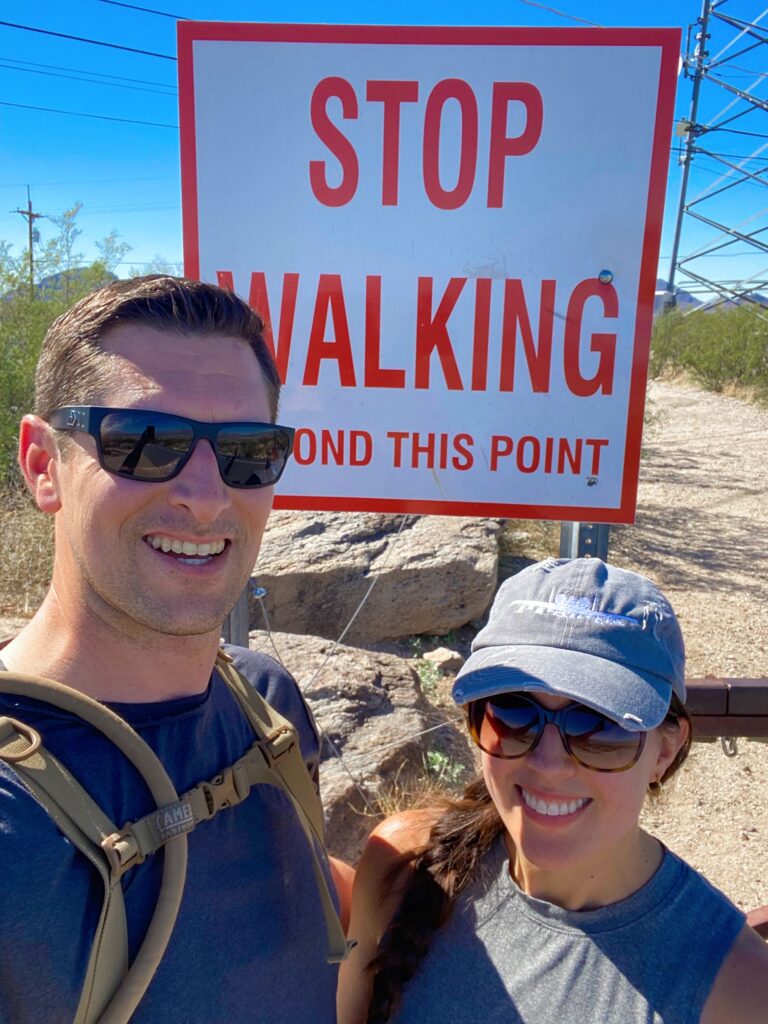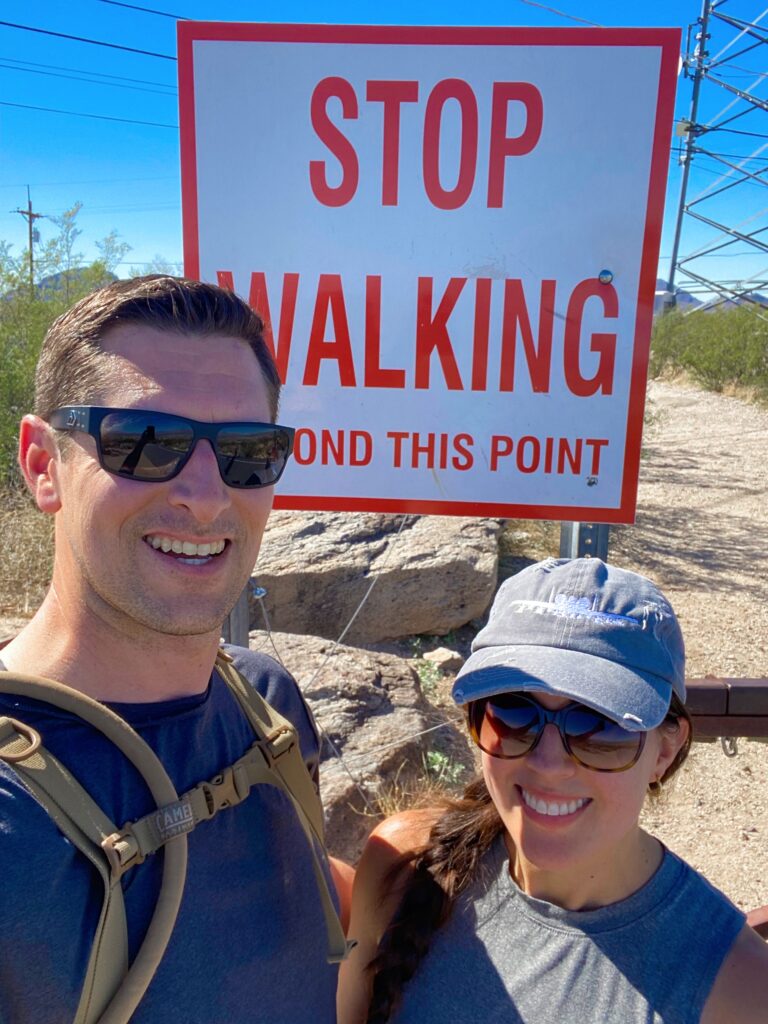 We're fortunate to have SO many trailheads here in Tucson! Check out All Trails for one that meets your personal levels and distance preference, but here are some of my top hikes:
Sabino Canyon
Tumamoc Hill
Finger Rock
Catalina
Best ice cream, dessert, and cold treats:
We love the Hub ice cream downtown (they always have a vegan flavor that's to die for!), Frost for gelato, and Bahama Bucks for shaved ice. If you're in Tucson, you also HAVE to try an eegee! There are locations with drive-thrus everywhere. The July flavor of the month is my fave (watermelon) and I also love the iced Teegee, which is lemon eegee with iced tea. Definitely get some fries and ranch to dip them; you won't regret it.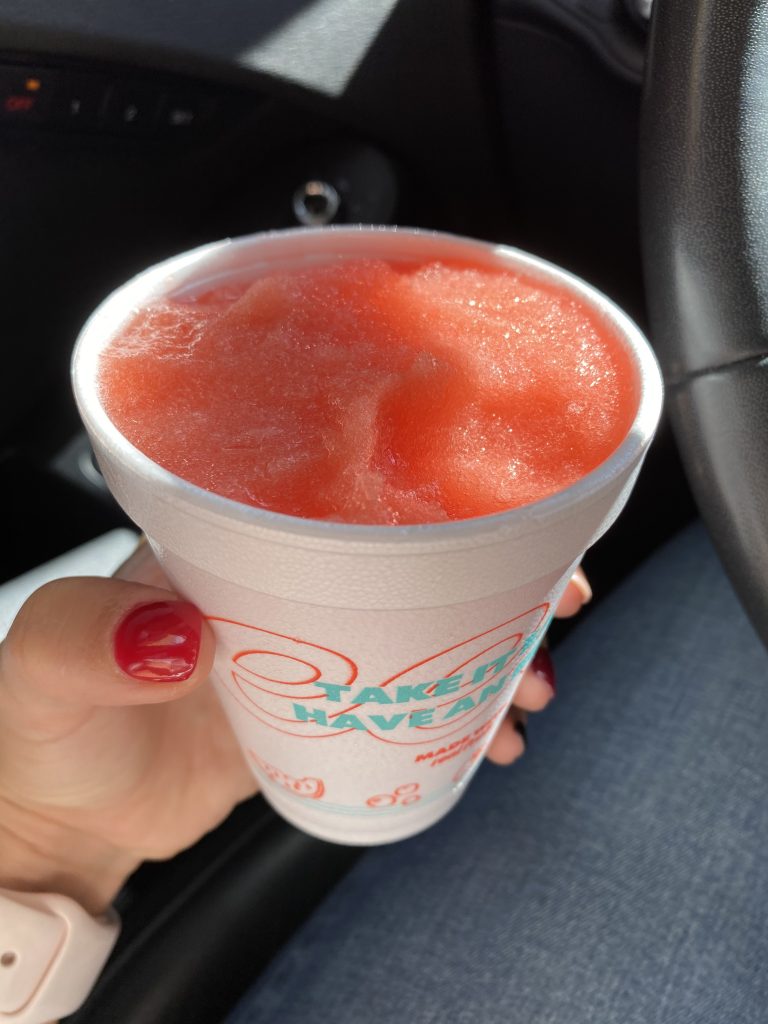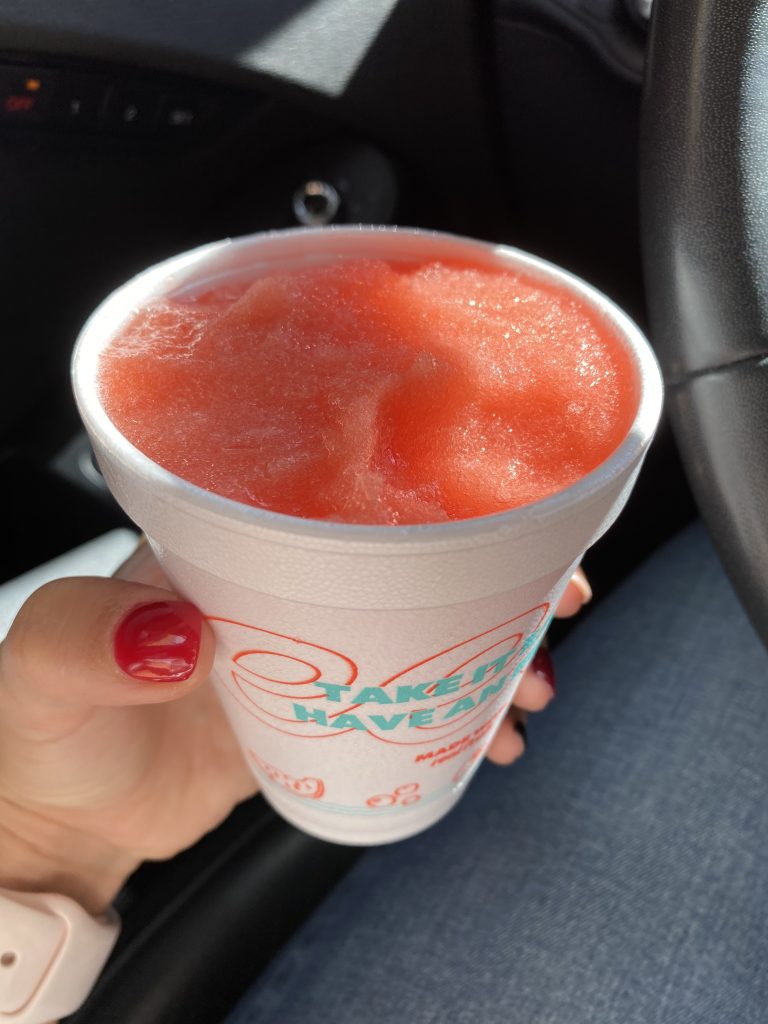 Lovin' Spoonfuls has my FAVORITE desserts in Town — they're all vegan, too!
Also Cafe a la Cart has insanely amazing desserts and pastries
Monsoon Chocolate for local, handcrafted chocolate bars
Tucson local spots to explore with kids:
Botanical Gardens
Desert Museum
Children's Museum
Defy trampoline park 
Splash pad (we have great ones at Brandi Fenton and Udall park)
Take a horse lesson at Tanque Verde Ranch or TRAK 
Sabino Canyon (you can take the tram if it's too hot to hike)
Pima Air and Space Museum
Trail Dust Town 
Flandrau Science Center and Planetarium
Rocks and Ropes
Mini Time Machine Museum
Have you been to Tucson? What are some of your local favorite recommendations? We can share the love and help each other out in the comments!
xoxo
Gina