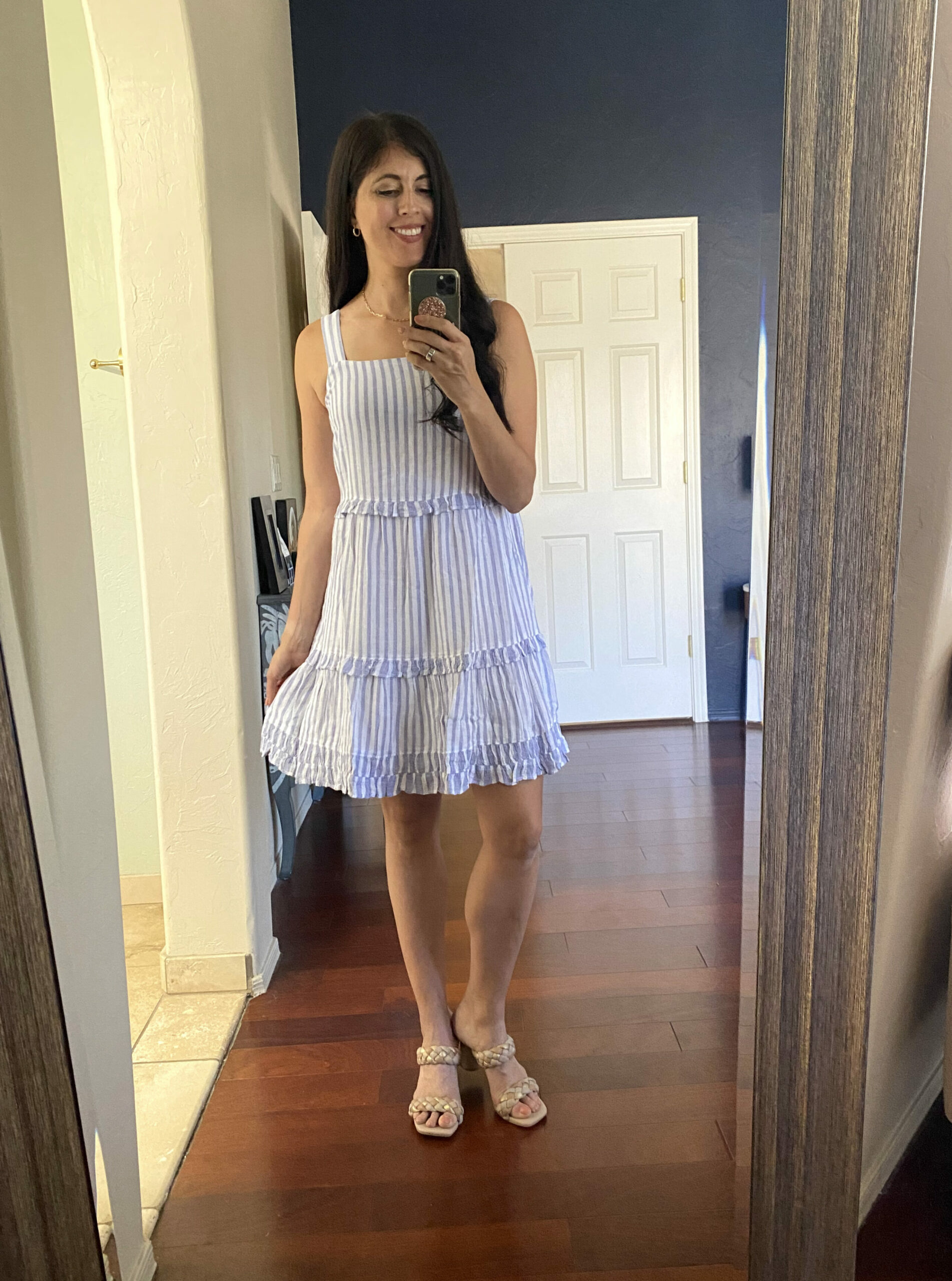 Sharing what I got in my latest Trunk Club shipment, what I plan on keeping, and what's going back. This post isn't sponsored, and sadly last week, Trunk Club disabled their referral program. I still highly recommend it, even though I can no longer offer a discount code. 
Hi friends! How's the day going? I hope you're having a wonderful morning so far. I'm getting in an upper body workout and spending the rest of the day getting things together for a little pool party luau we're hosting for the kids and their school friends this week. I can't believe it's the last week of school! I'm also trying to batch as much work as possible to get ready for the relaxed summer schedule.
A quick question: it's been a little while, but I'm thinking about hosting Summer Shape Up again this summer. Is this something you'd be interested in doing? It would be 4 weeks of fitness plans, meal ideas, and giveaways, likely starting in mid June. If you're in, please let me know!
For today's post, I'm sharing the latest Trunk Club shipment! They no longer have a referral program, but all of the items are linked below if anything catches your eye.
The latest Trunk Club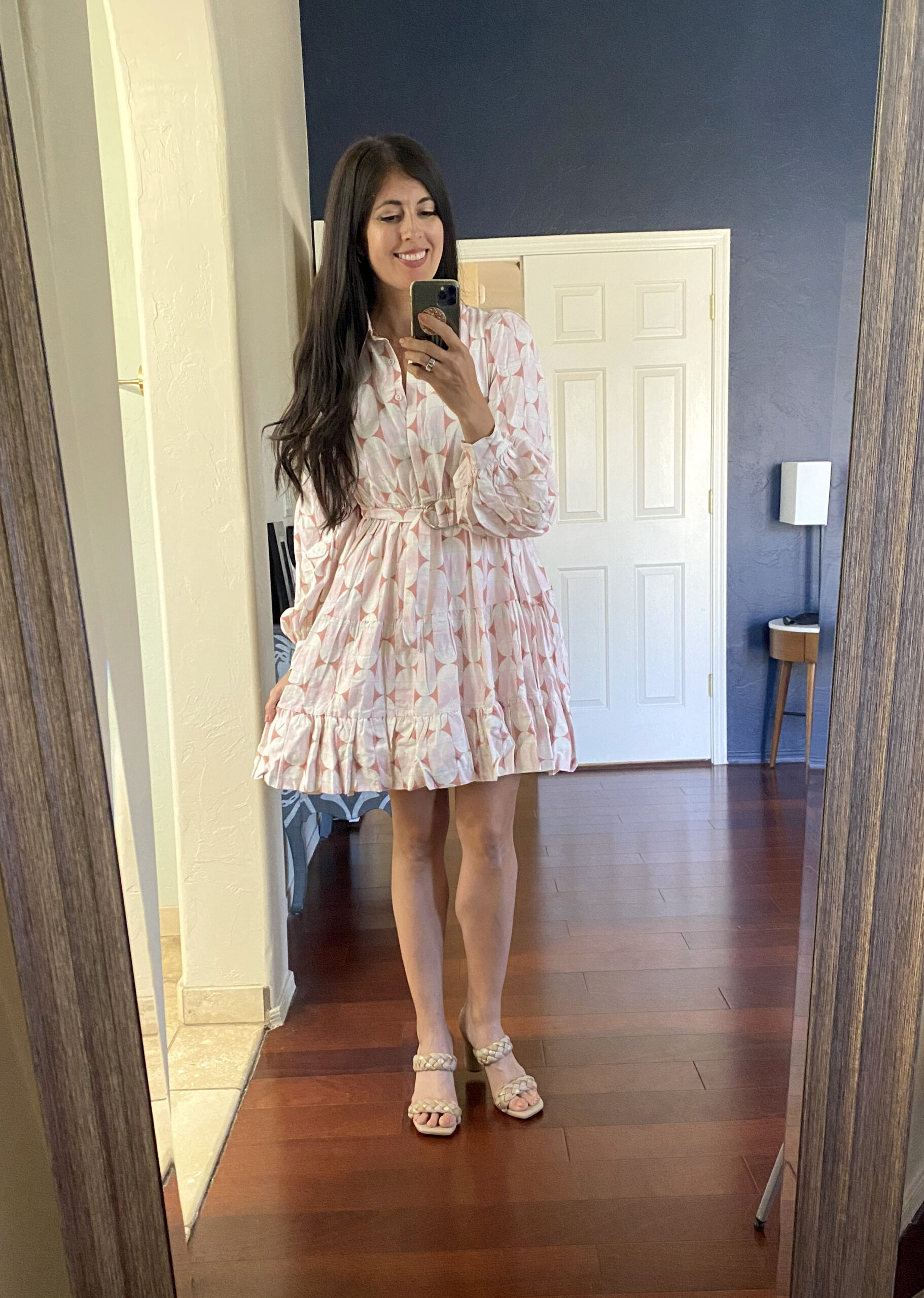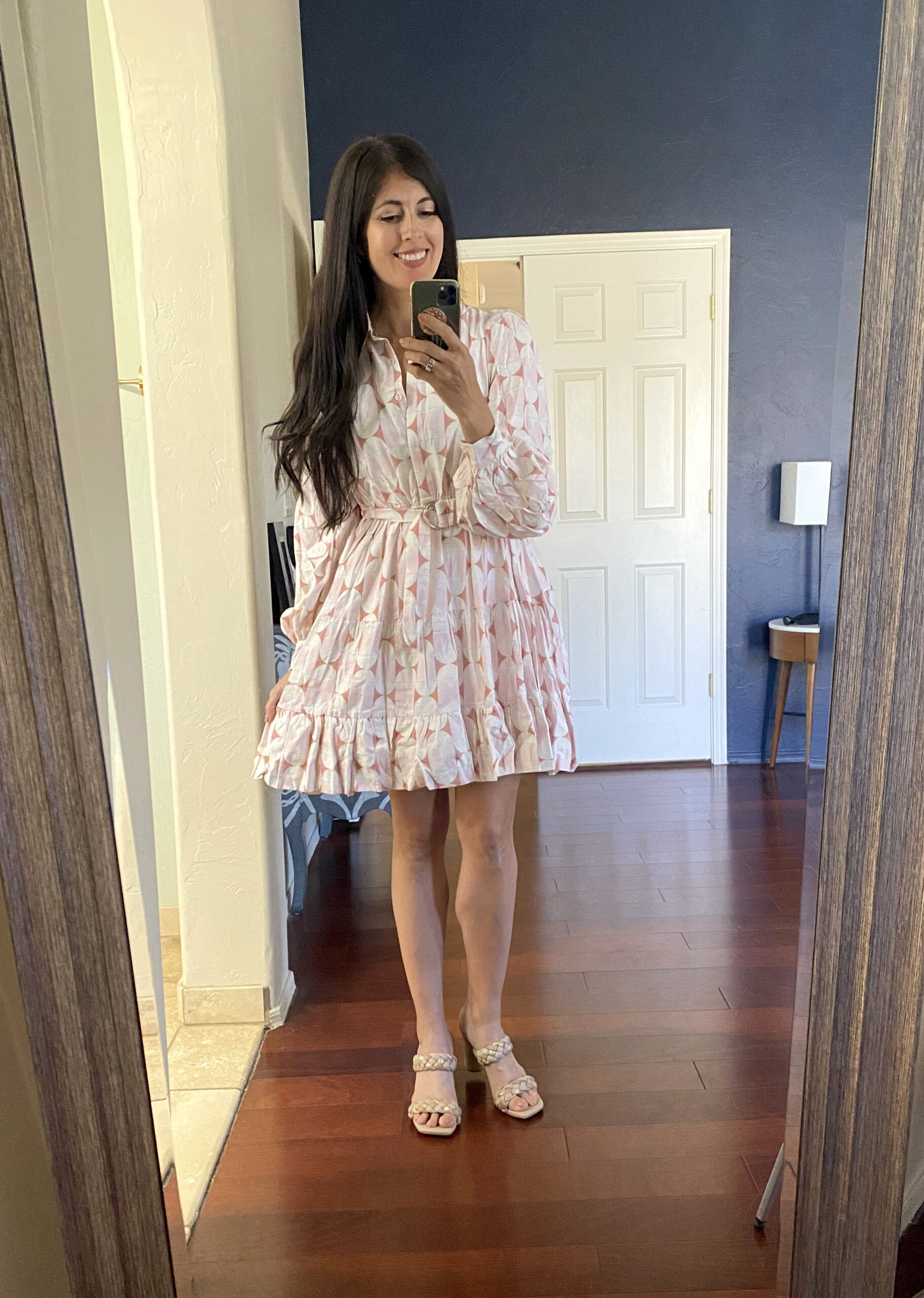 I really wanted to like this dress because I like the understated print and the colors. In the end, I decided to send it back because it's about to be 4000 degrees here in Tucson (no long sleeves again until November) and it was a lot of fabric.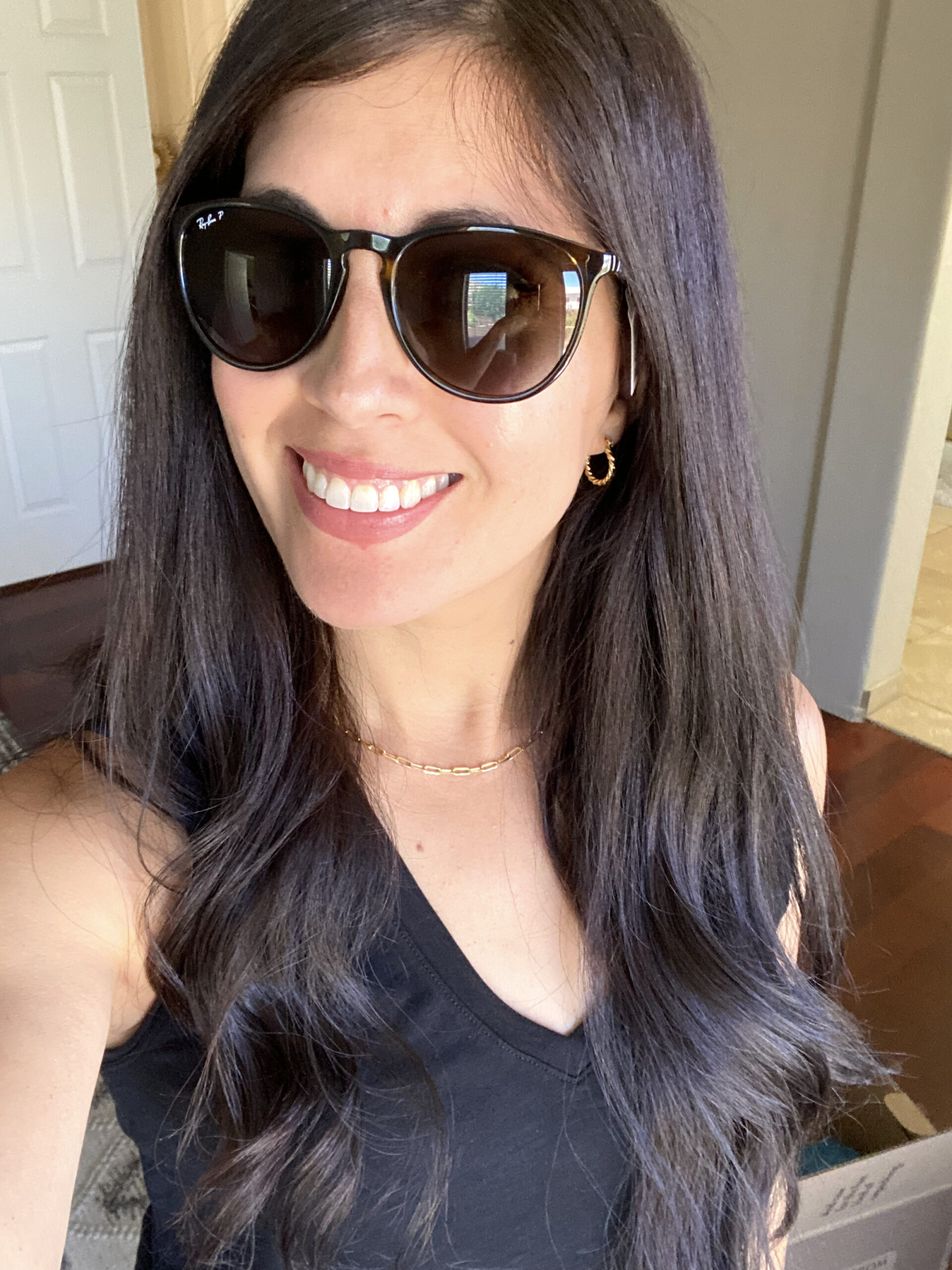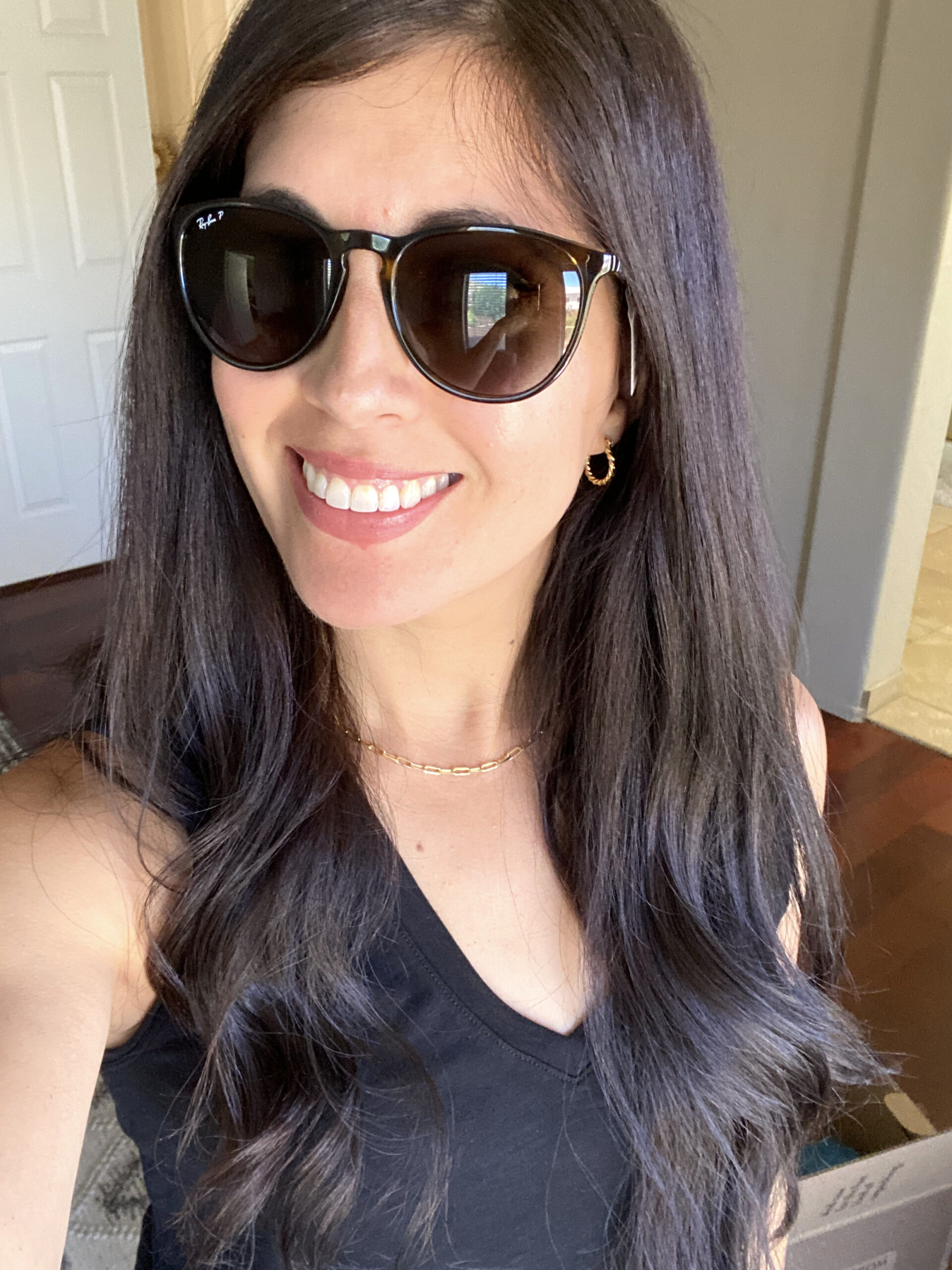 I really liked the style of these and the fact that they weren't too big on my face. I decided to send them back because the arms of the glasses felt really flimsy, like they'd easily break. I feel like I can get cuter sunnies at Nordstrom Rack for a fraction of the cost.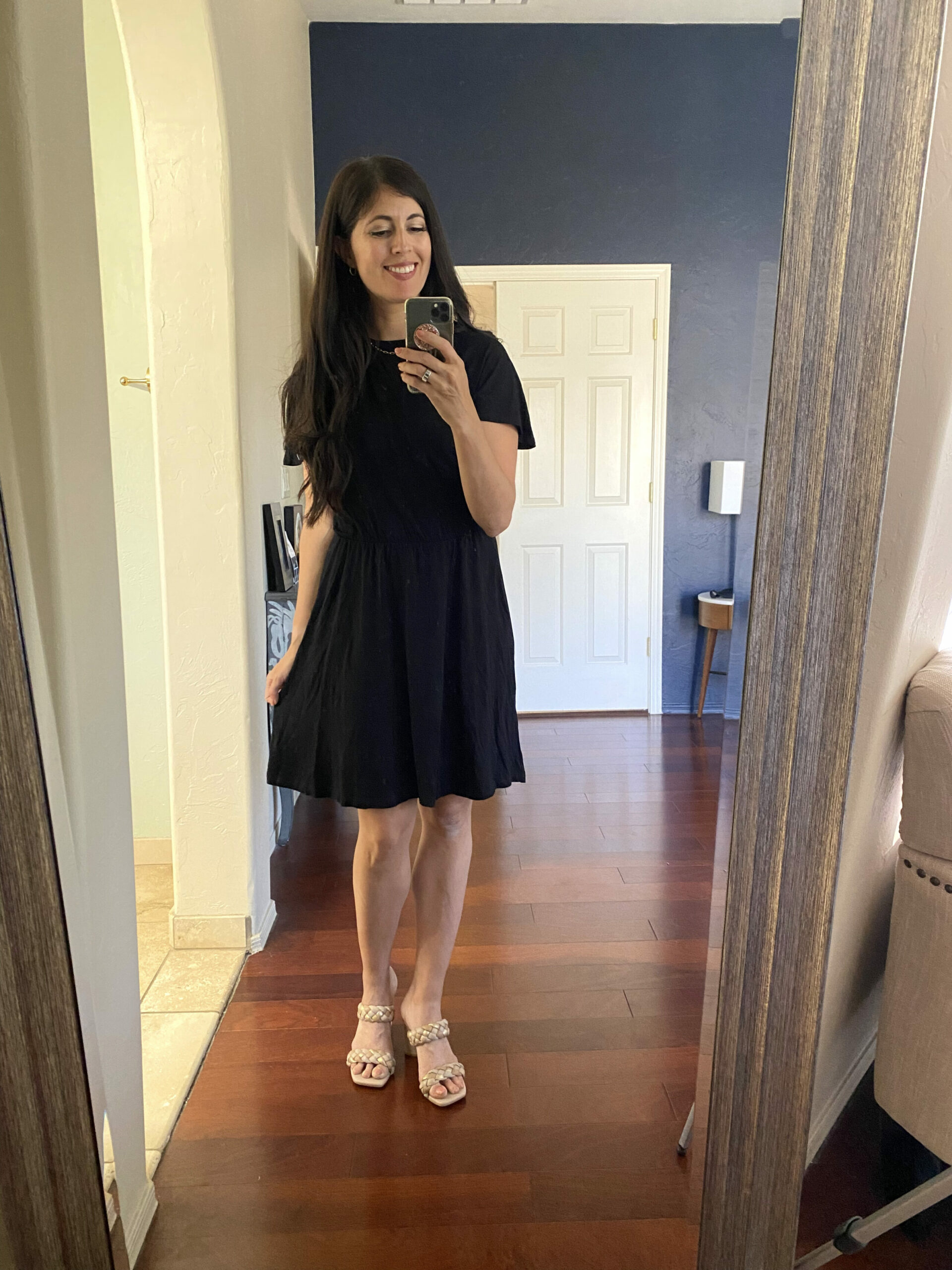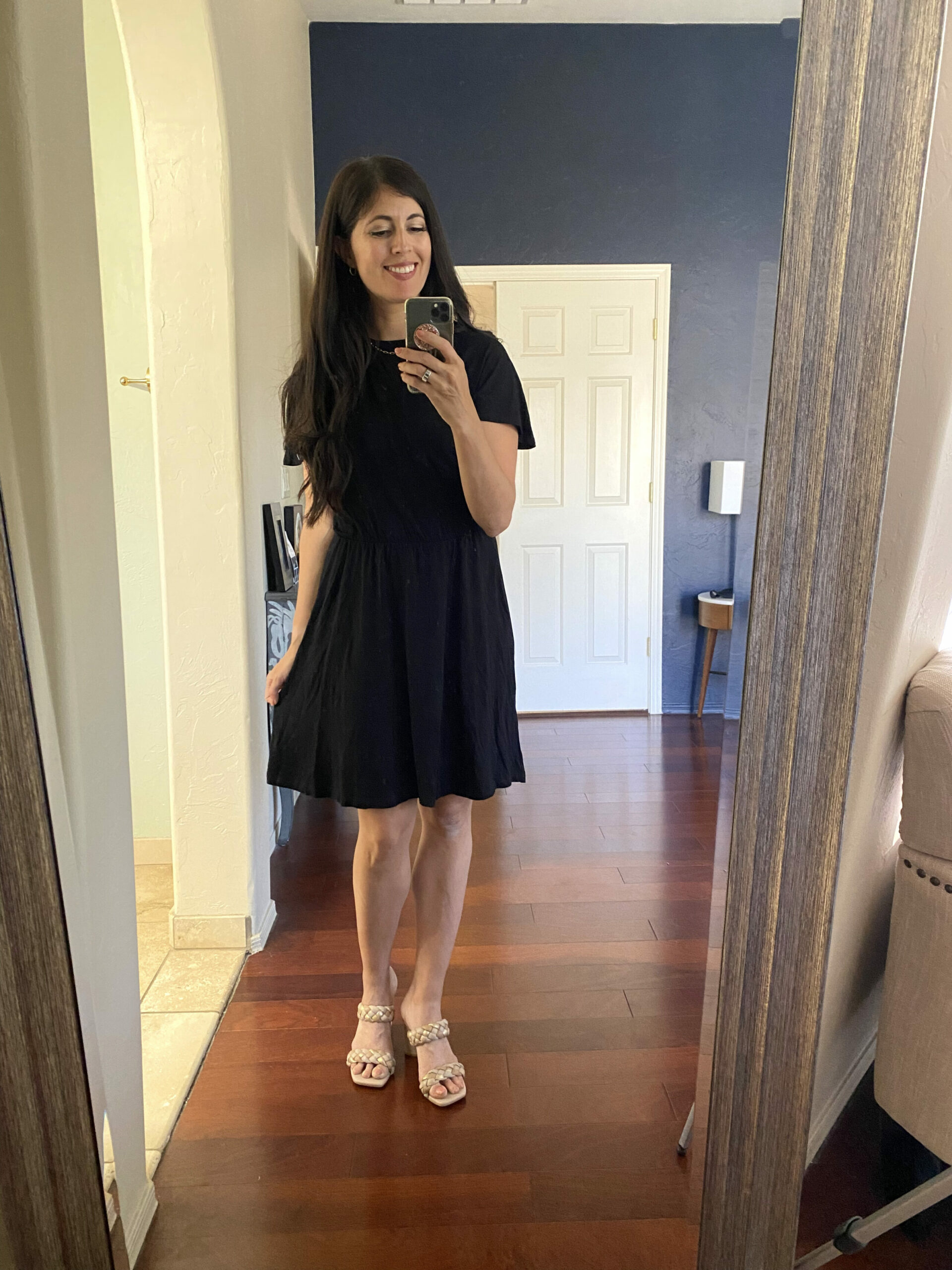 This is such a perfect black dress because the fit is classic, it has pockets, it's a stretchy jersey material, and you can easily dress it up or do. It didn't feel like anything special to me, so I sent it back.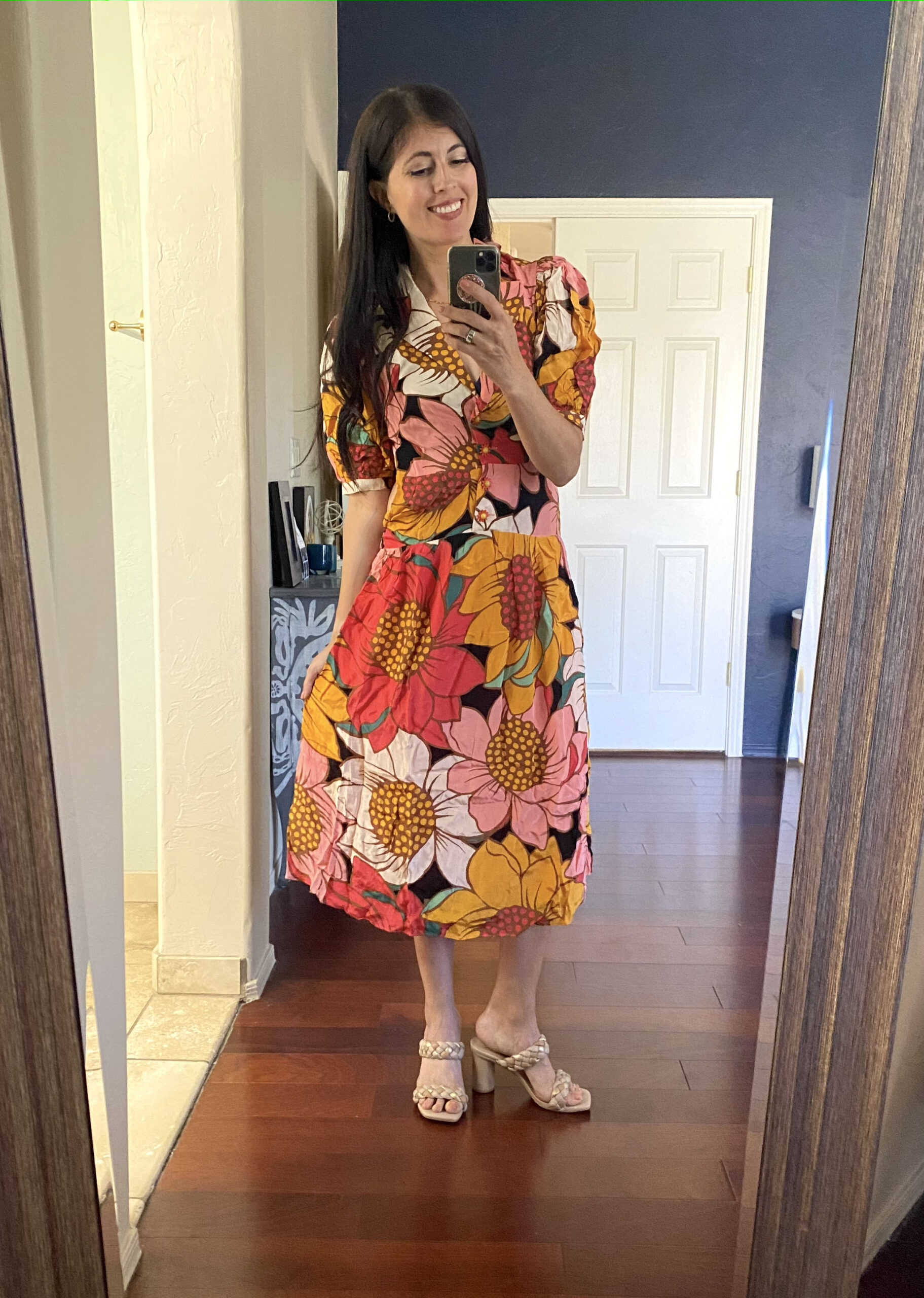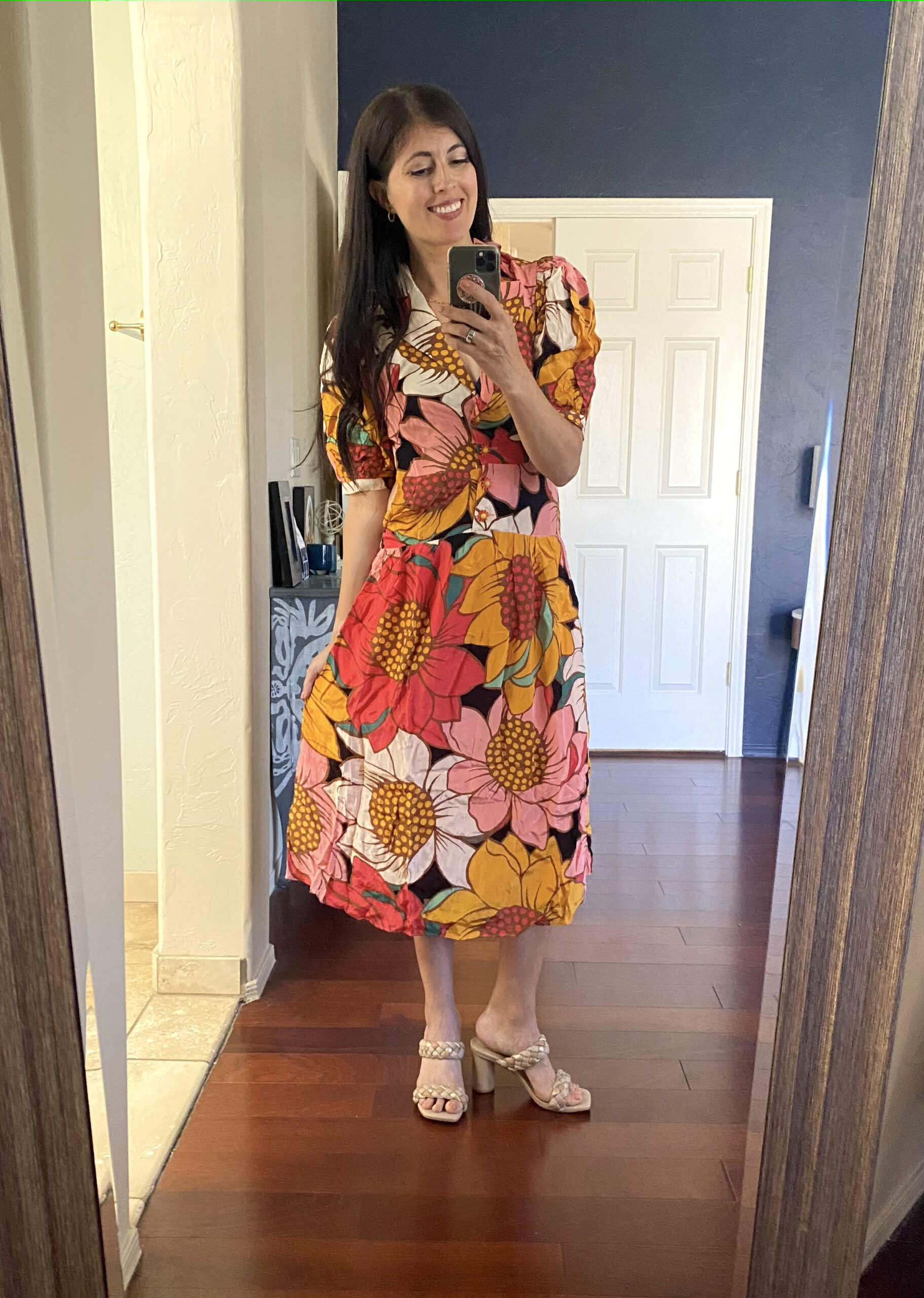 I was so on the fence about this one! I feel like these dresses are gorgeous and absolutely love this brand. In the end, the print felt like a little too much happening, so I sent it back. If you have any FARM Rio dresses you love, please link away! I also might lurk Poshmark.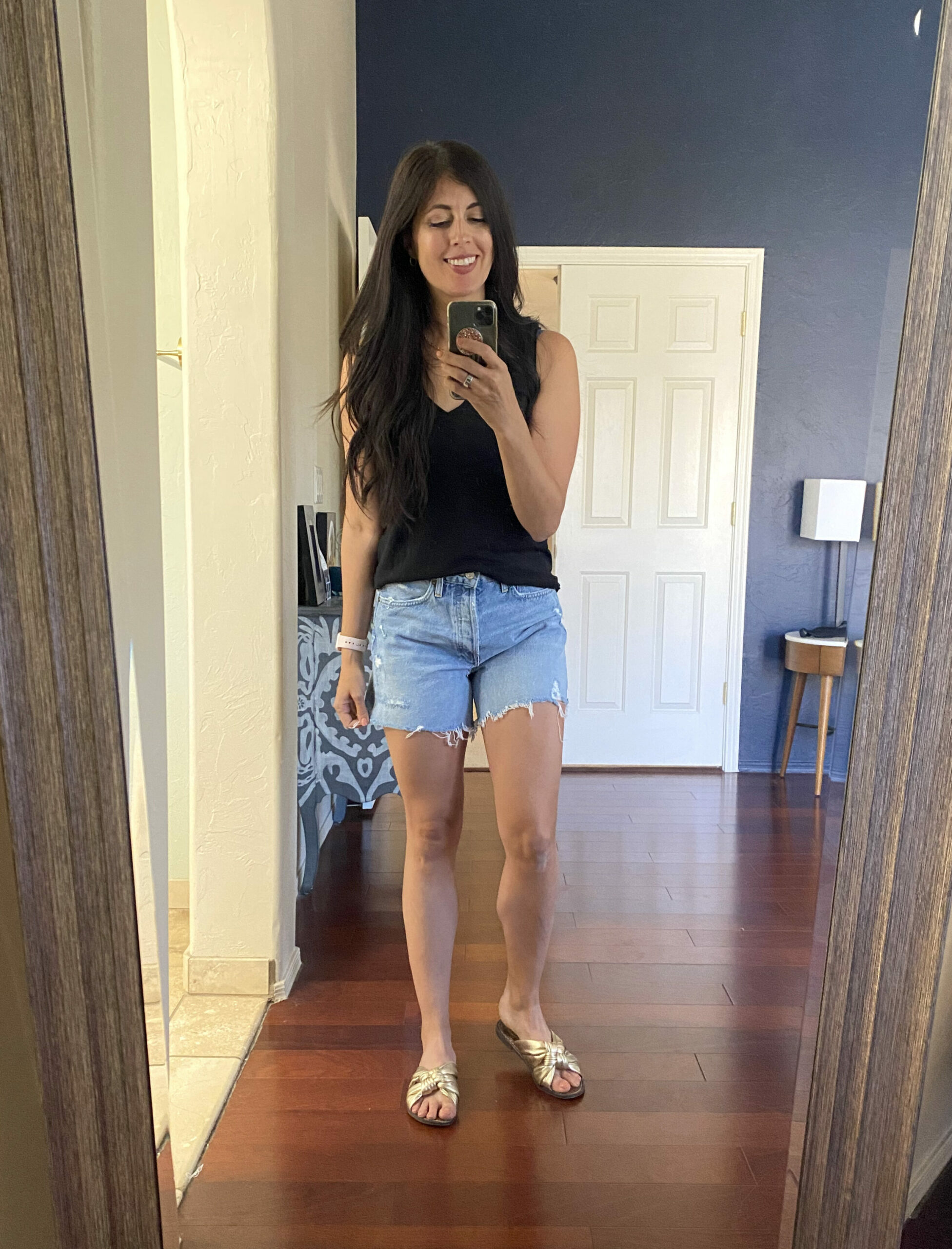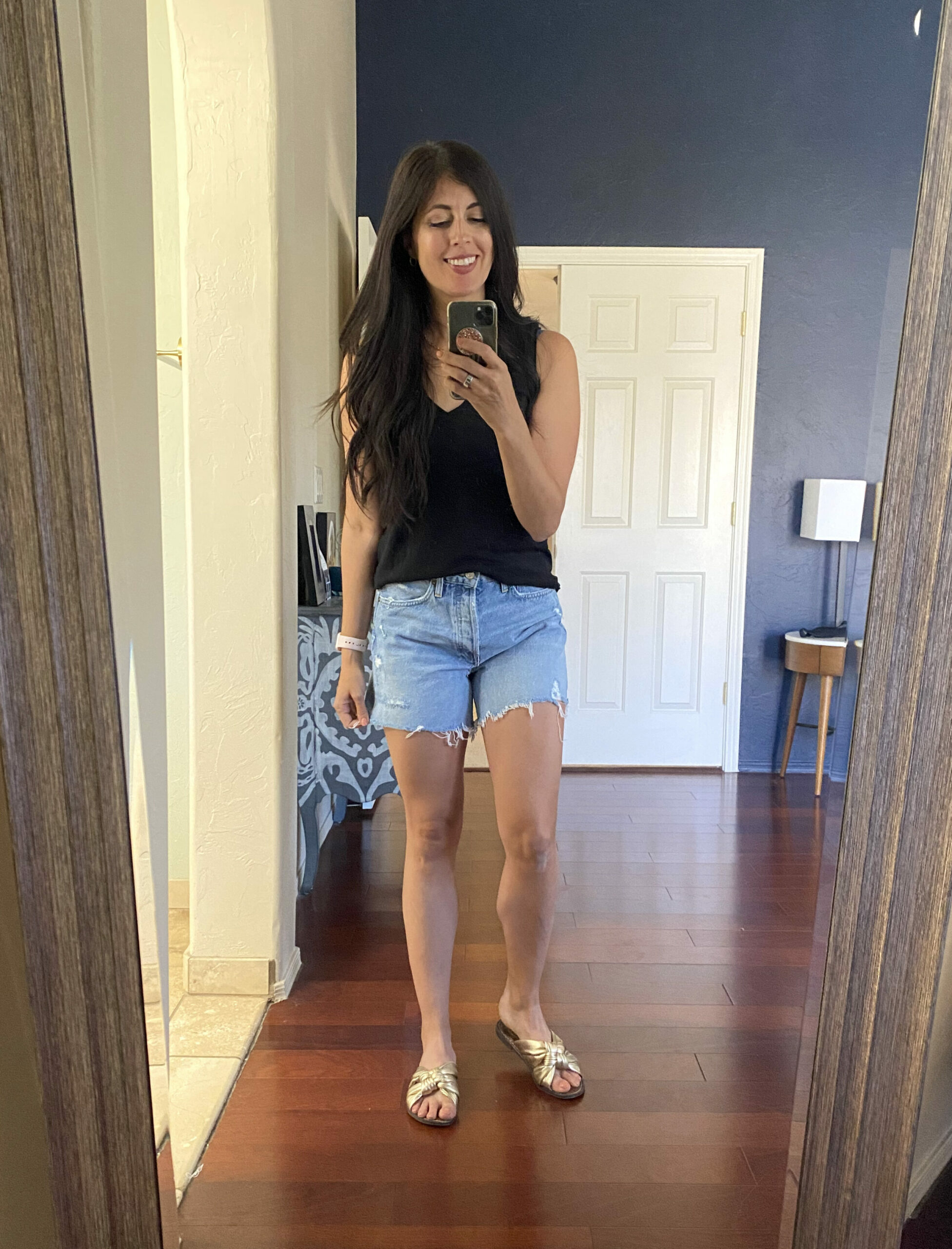 AGOLDE Parker shorts with this Madewell tank
(with these sandals <– on sale!)
Shorts are SO tricky for me. I have short, muscular legs, a short torso, and all of the high waist ones look gigantic. The style of these are SO trendy and they fit really well, but were just a bit too big. I might try them again and go down a size. I kept the Madewell tank because you can never have enough classic Madewell tees and tanks.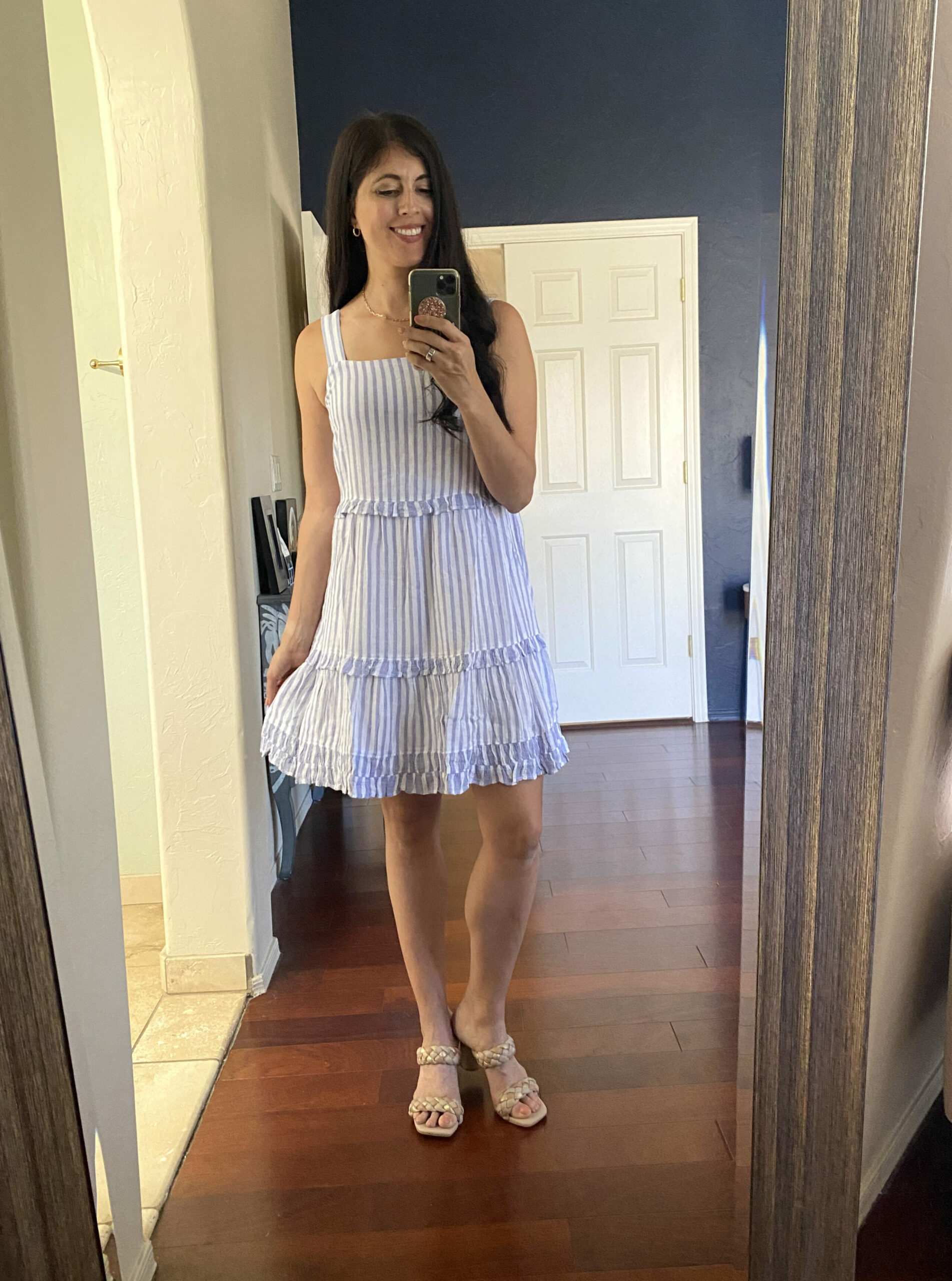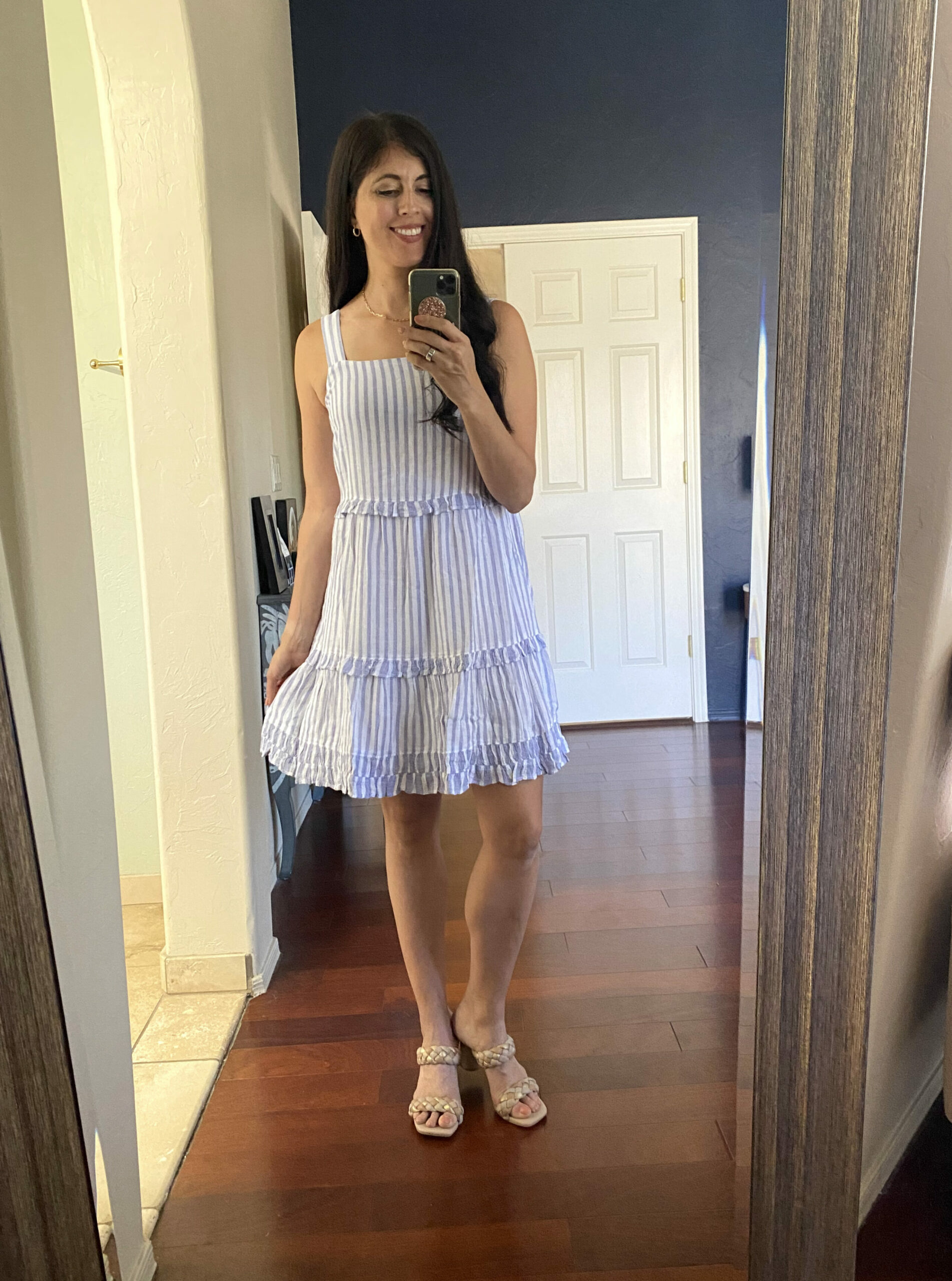 You guys know I love everything Rails, so I had a feeling right away that this was a keeper. I'm going to have a tailored a tiny bit at the waist, but otherwise, it's perfect. The fabric is light and soft for summer, and I love the print and tiered structure. I can already tell I'll wear it a lot with sandals, block heels, sneakers and a jean jacket.
So tell me, friends: have you tried Trunk Club or anything similar? Where is your favorite place to shop right now?
xo
Gina