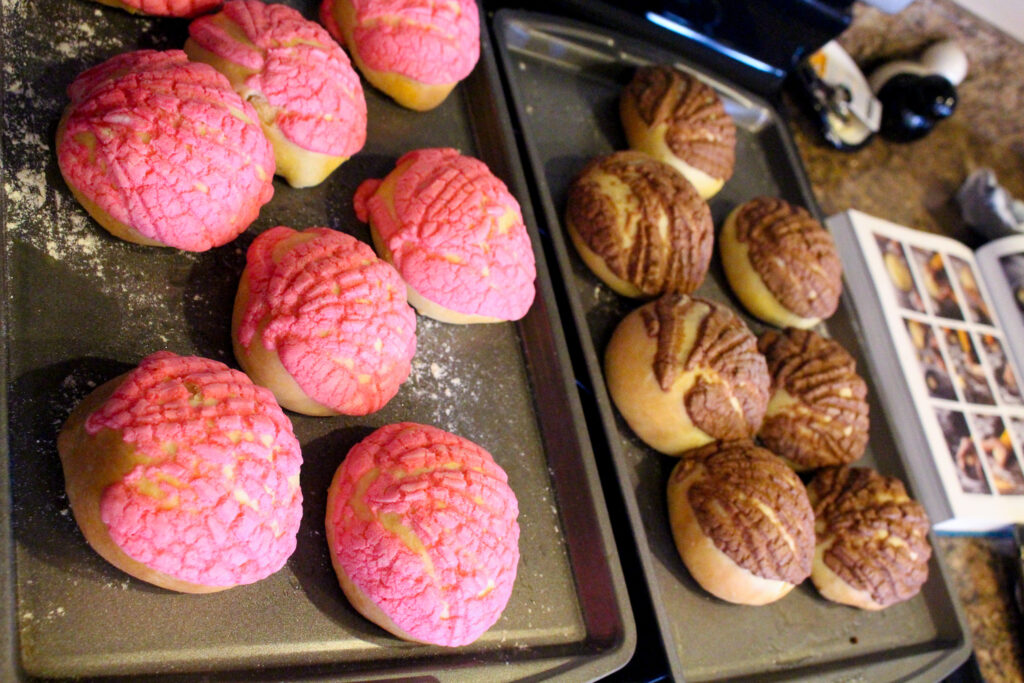 Hey hey! How are you? How was the weekend?
Summer is officially HERE. Bless it. I feel like I have a little space to breathe without the school scramble (homework and all of the driving takes up a lot of the day), so I'm pretty pumped abut it.
Friday was their last day, so we had a pool party luau here at the house for the girls and some of their best friends. The aftermath was amazing – our backyard looked like Vegas. Feathers, pineapples, sparkles, and empty cups everywhere haha.
I got the cutest picnic setup from Wicked Picnic (highly, highly recommend them if you're in Tucson).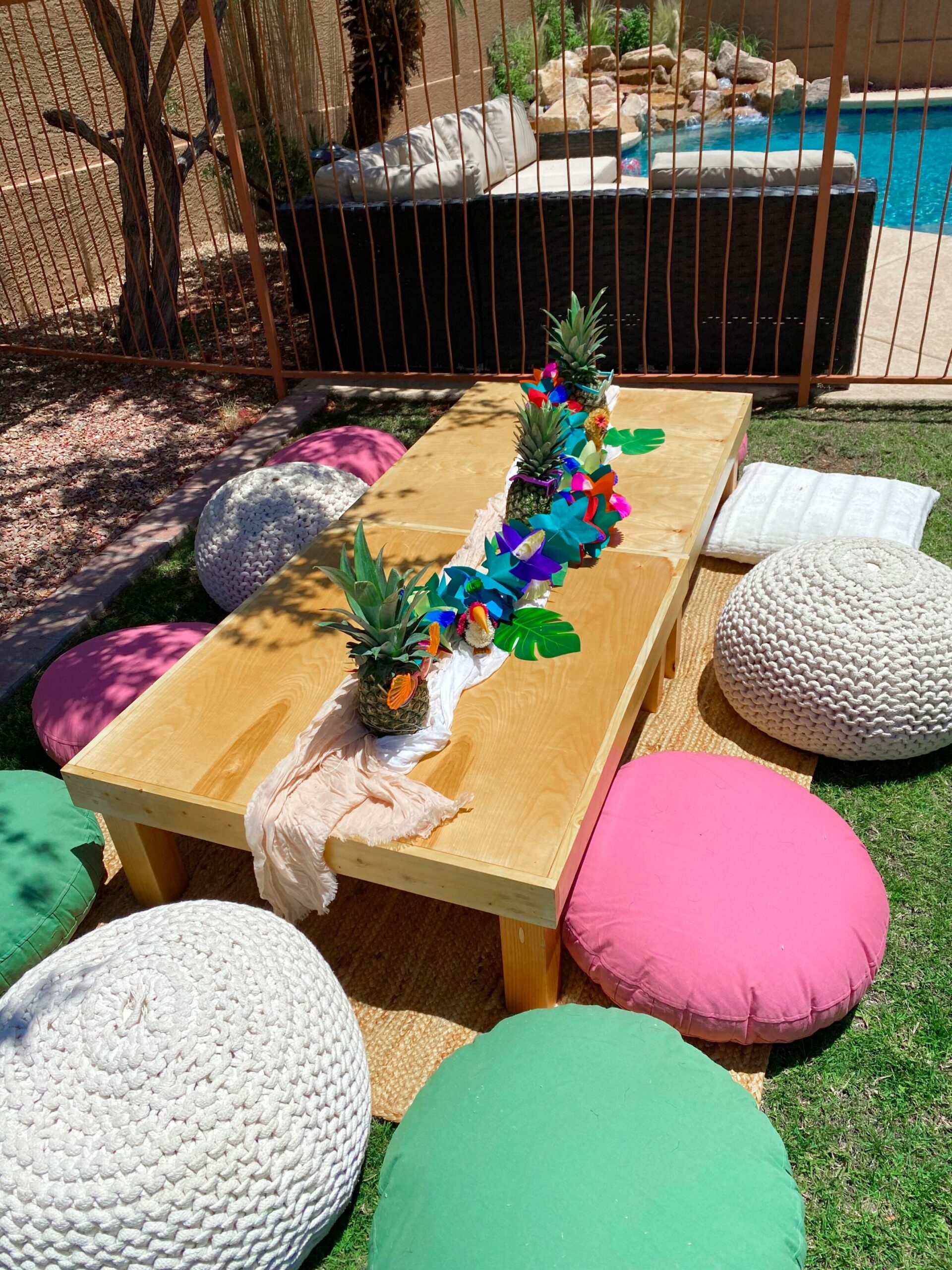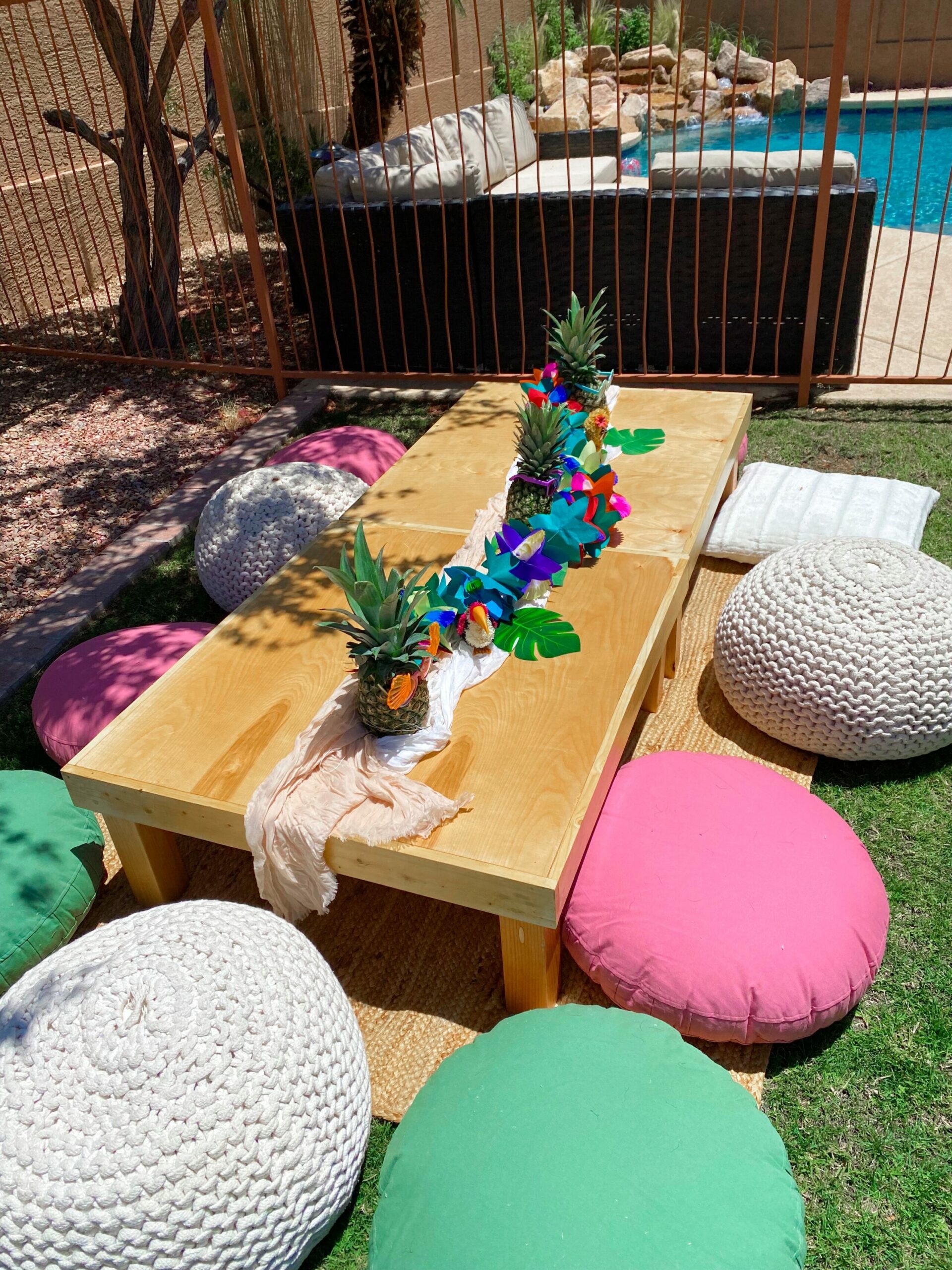 The centerpieces were pineapples wearing sunglasses and this garland from Etsy.
We set up this little Photo Booth with this background, a balloon arch, and some props I found at Dollar Tree and Amazon (funky sunglasses, boas, leis, flower headbands, etc.):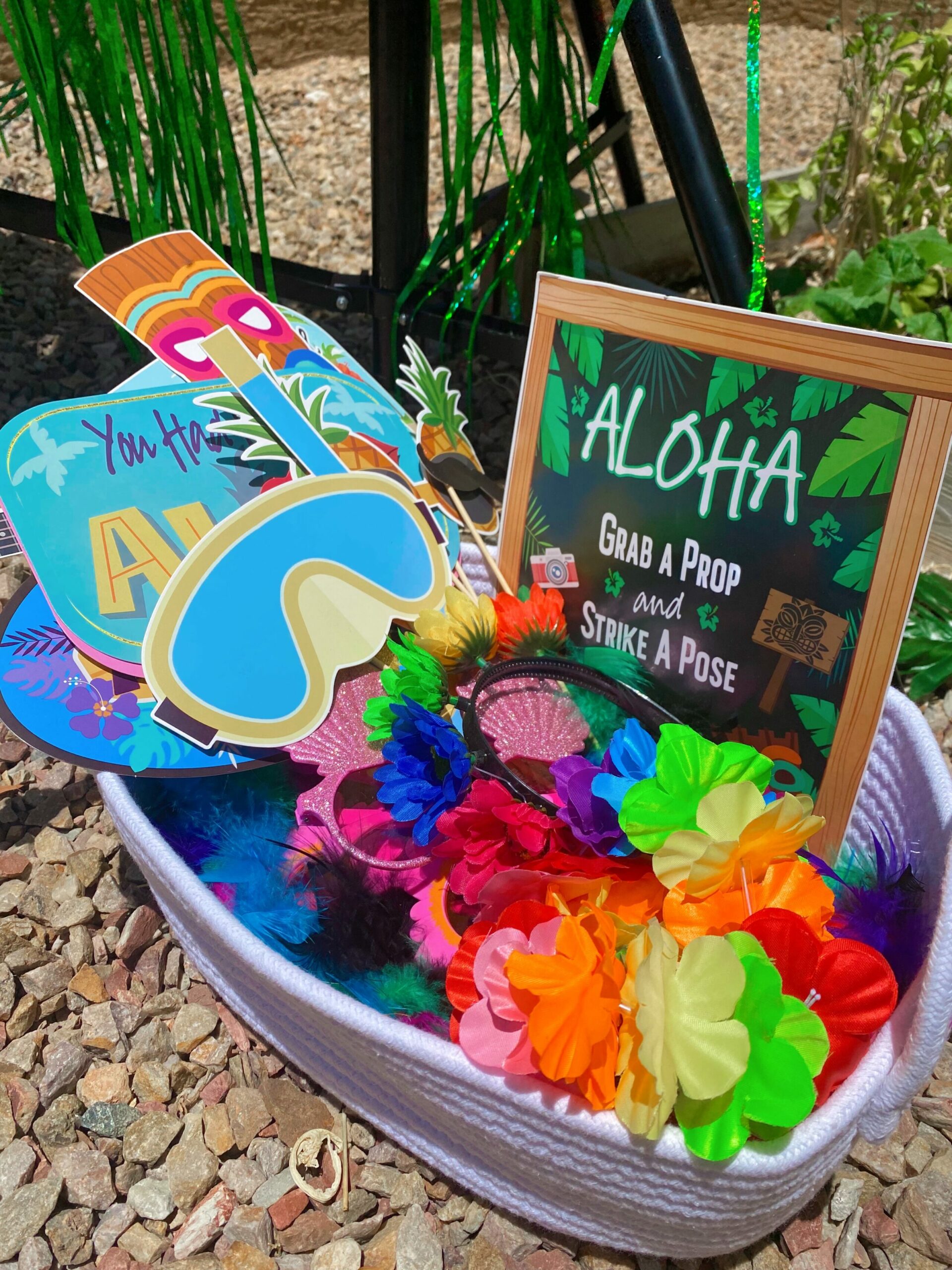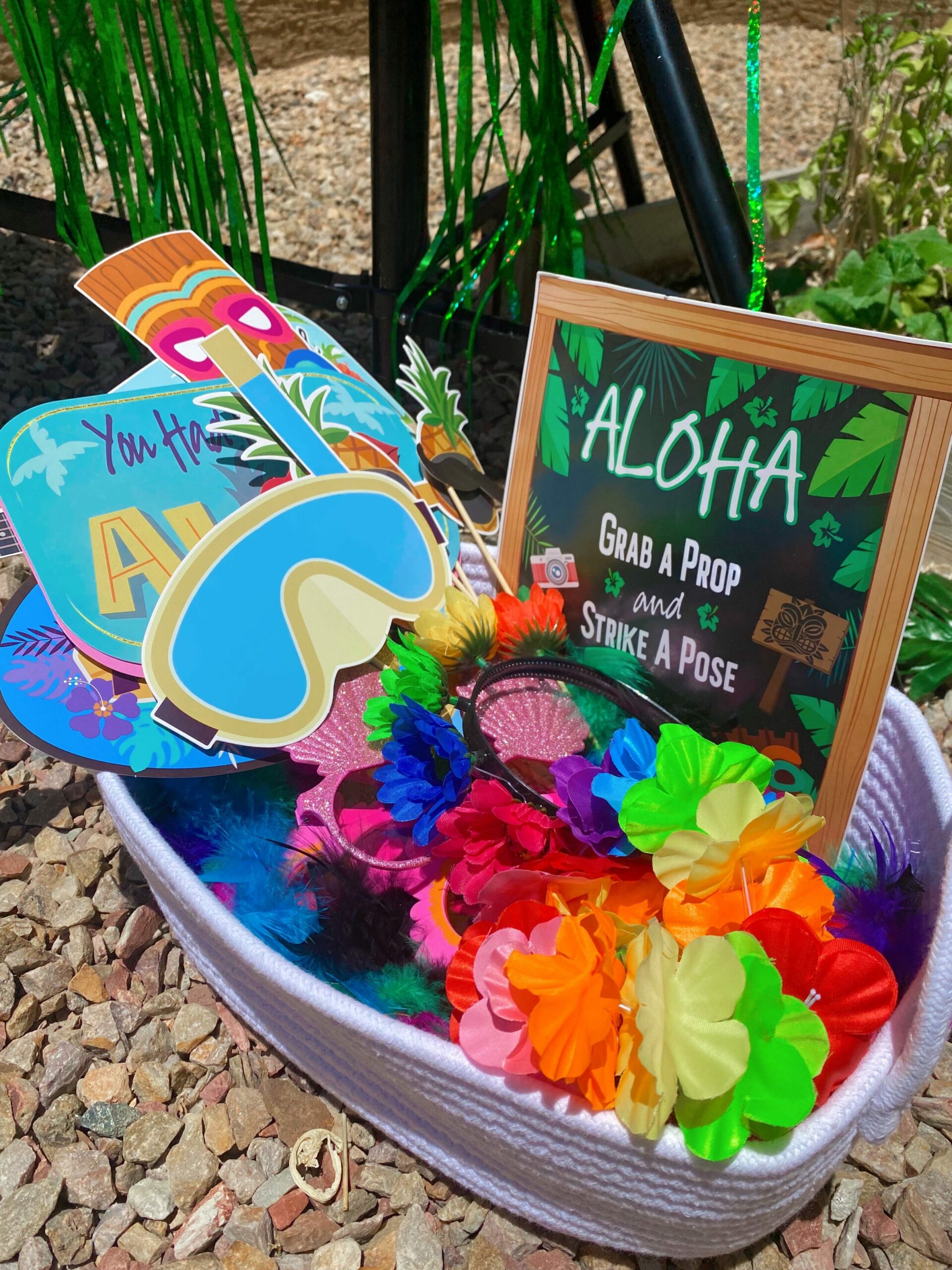 The food spread!! We had chips, homemade salsa, crackers, artichoke dip, pizza, lemon-roasted chicken (I used chicken tenders), Mediterranean chopped salad, brownies, cookies, banana pudding cups, and tequila sangria for the adults. We filled our outside coolers with juice pouches, sparkling waters, and waters.
My friend Ana also brought my newest fave party snack: japones peanuts, tamarindo, and chamoy. You add it all to a cup and it's everything you could wish for: crunchy, sweet, spicy.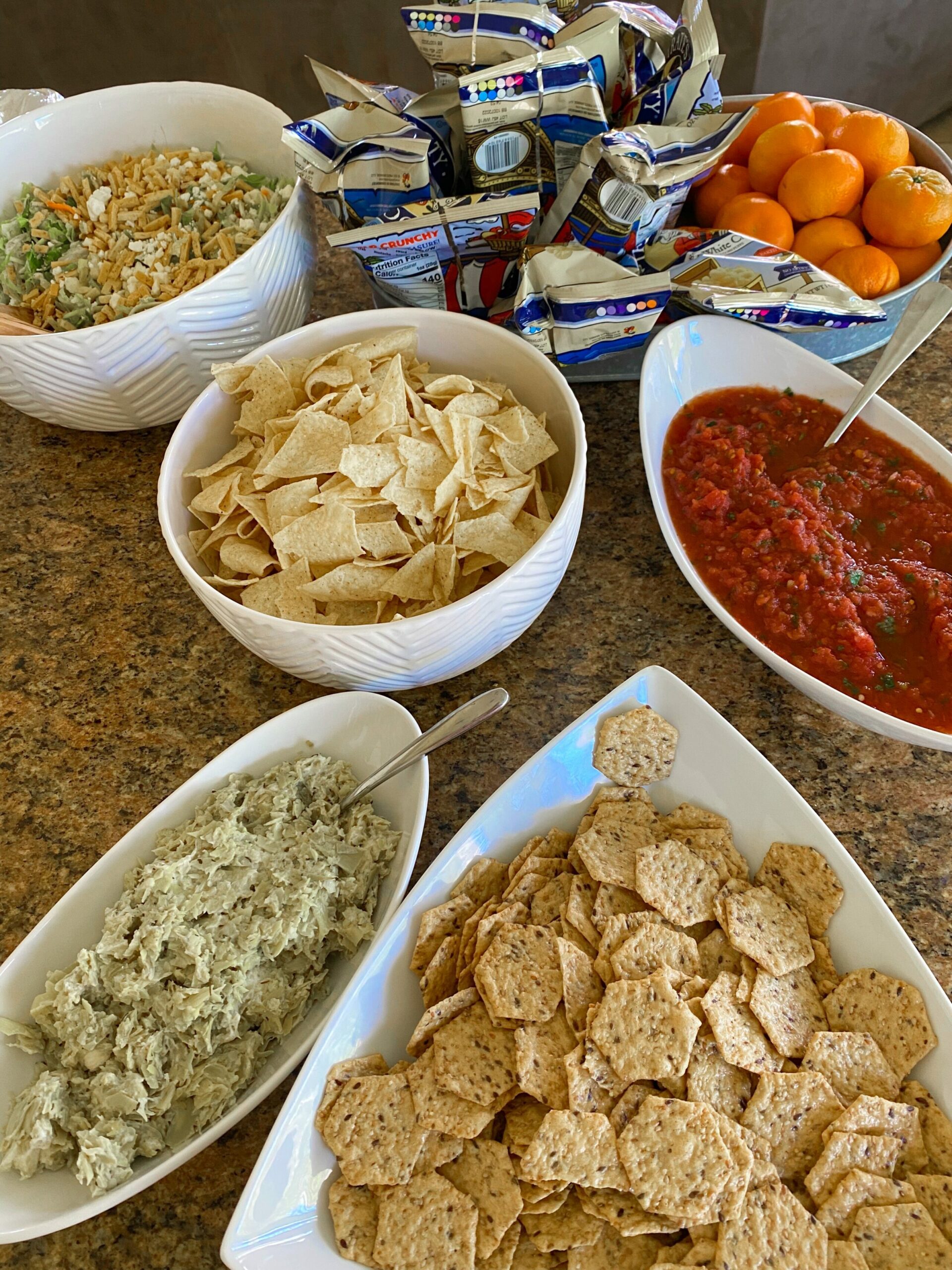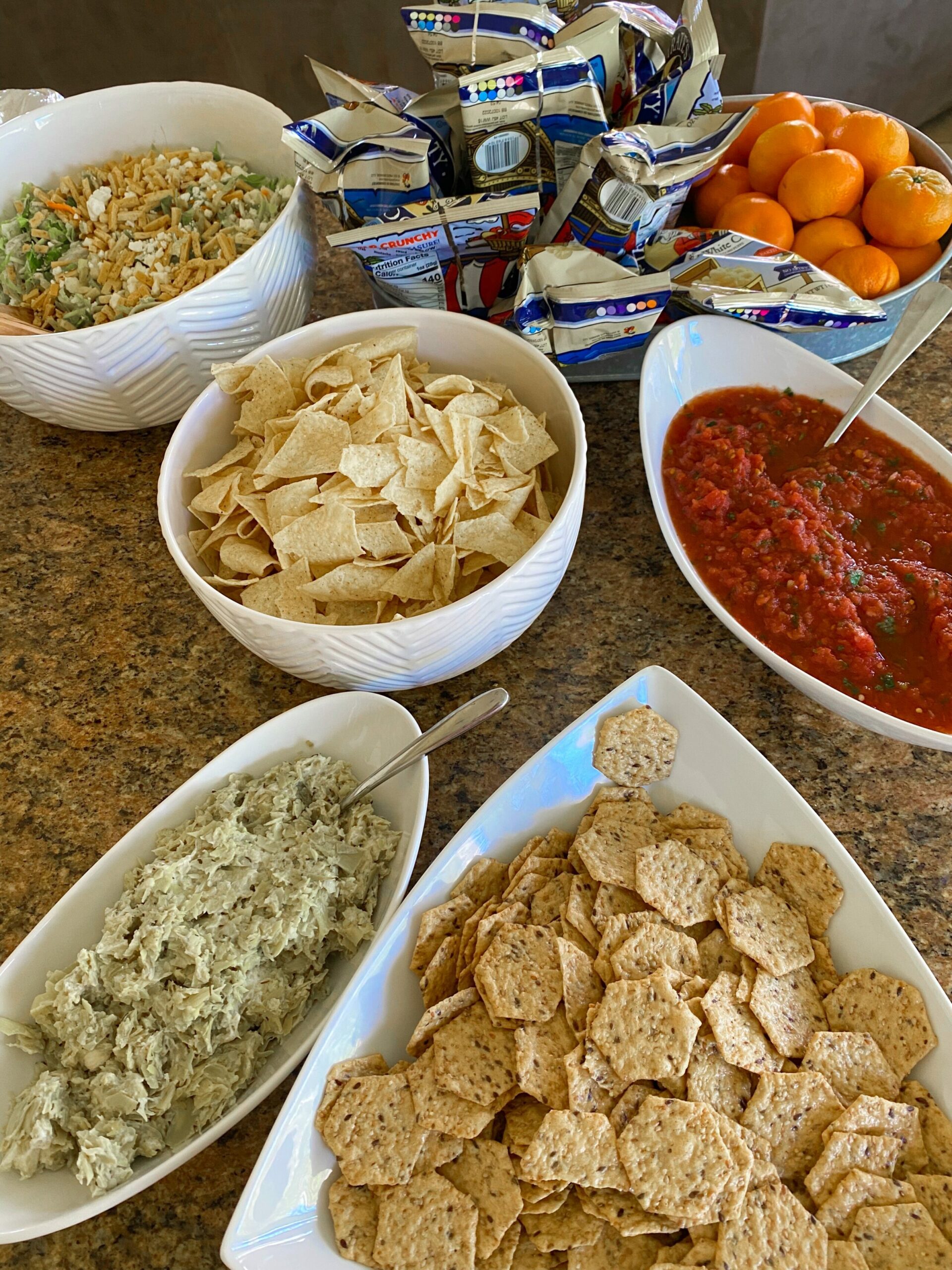 Our babysitter is also a certified lifeguard, so I asked if we could hire her for the afternoon to watch the pool. We will absolutely be having a lifeguard here during bigger summer parties – SO worth it the extra peace of mind.
The kids swam their little hearts out, took pics in the photo booth, snacked, and we had a visit from the Kona Ice shaved ice truck. They were parked in front of our house for an hour, and it was a HIT! Each kid was handed their cup of shaved ice and they could customize their flavors from the dispensers on the side of the truck.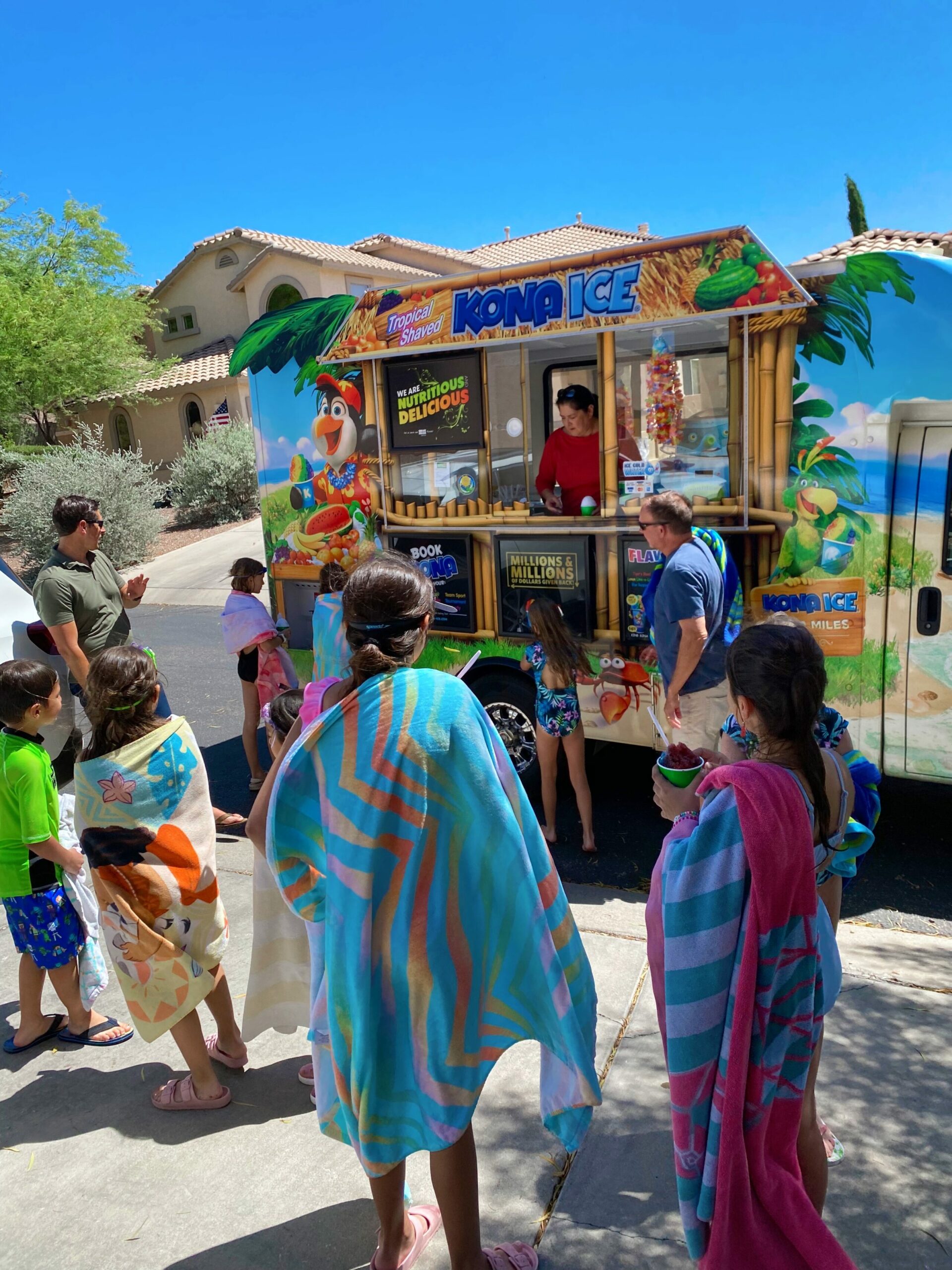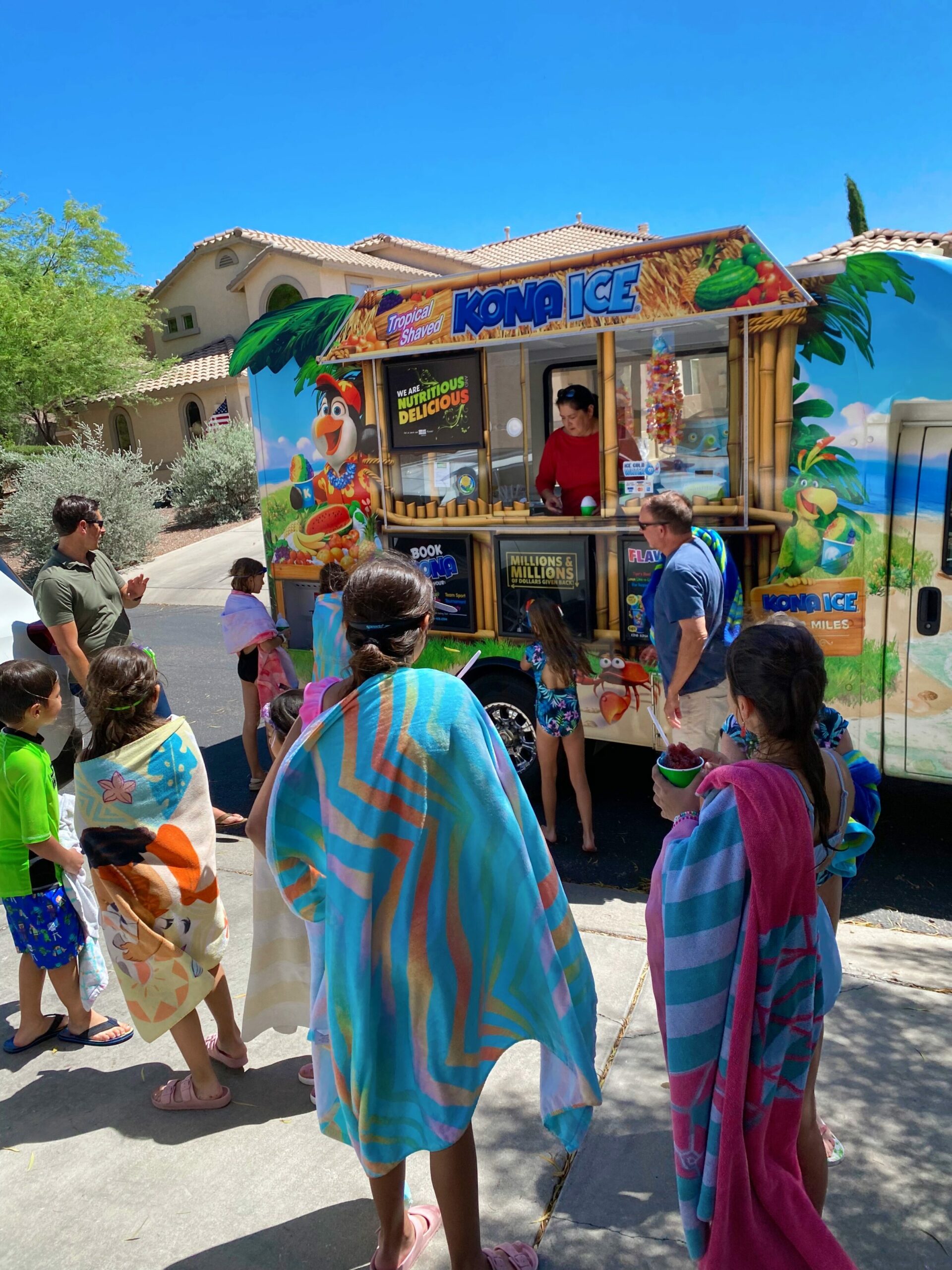 Saturday, the girls swam for hours, I got my nails done, and attempted a huge baking project. I finally made conchas! After enjoying them for my entire life, this was my first time making them by myself. If you're not familiar, conchas are an egg bread with a soft, sugary topping. They're a DREAM. They also take about 5 hours to make lol.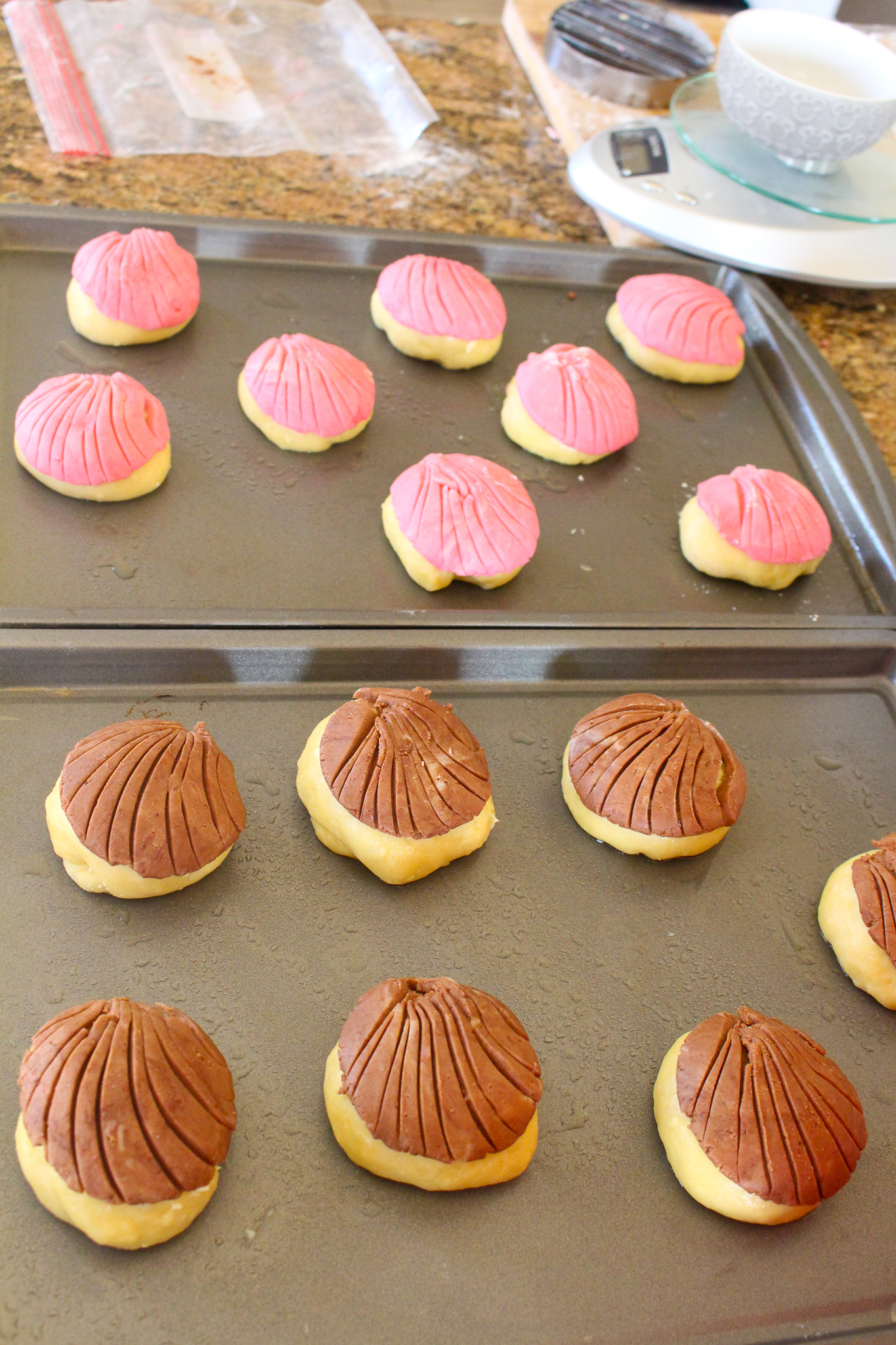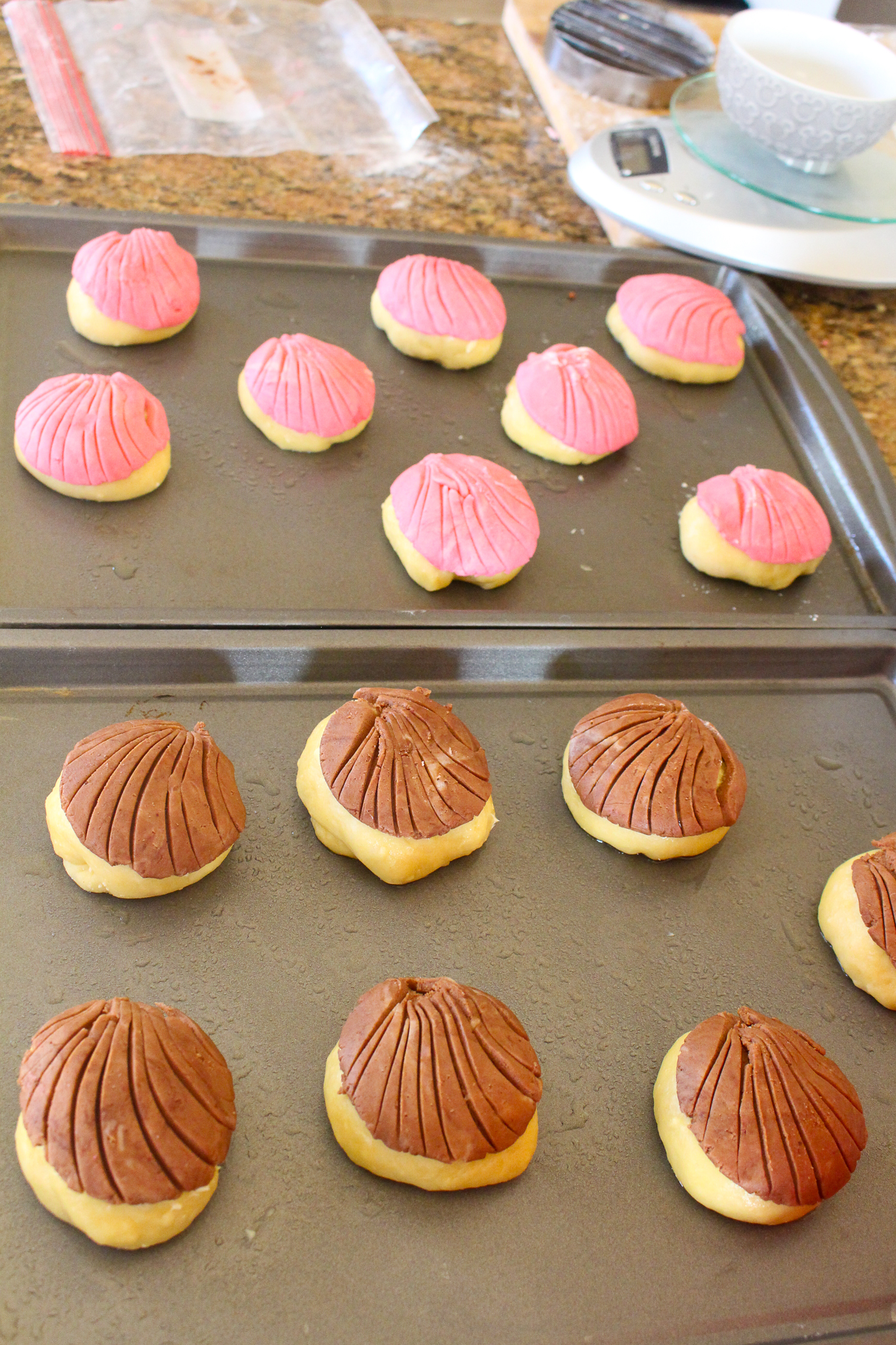 Who knows when I'll do this again, but I have to tell ya, a concha, warm out of the oven…. well, there's nothing like it. The fam came over to help us test them out, and we had party leftovers, and sangria by the pool.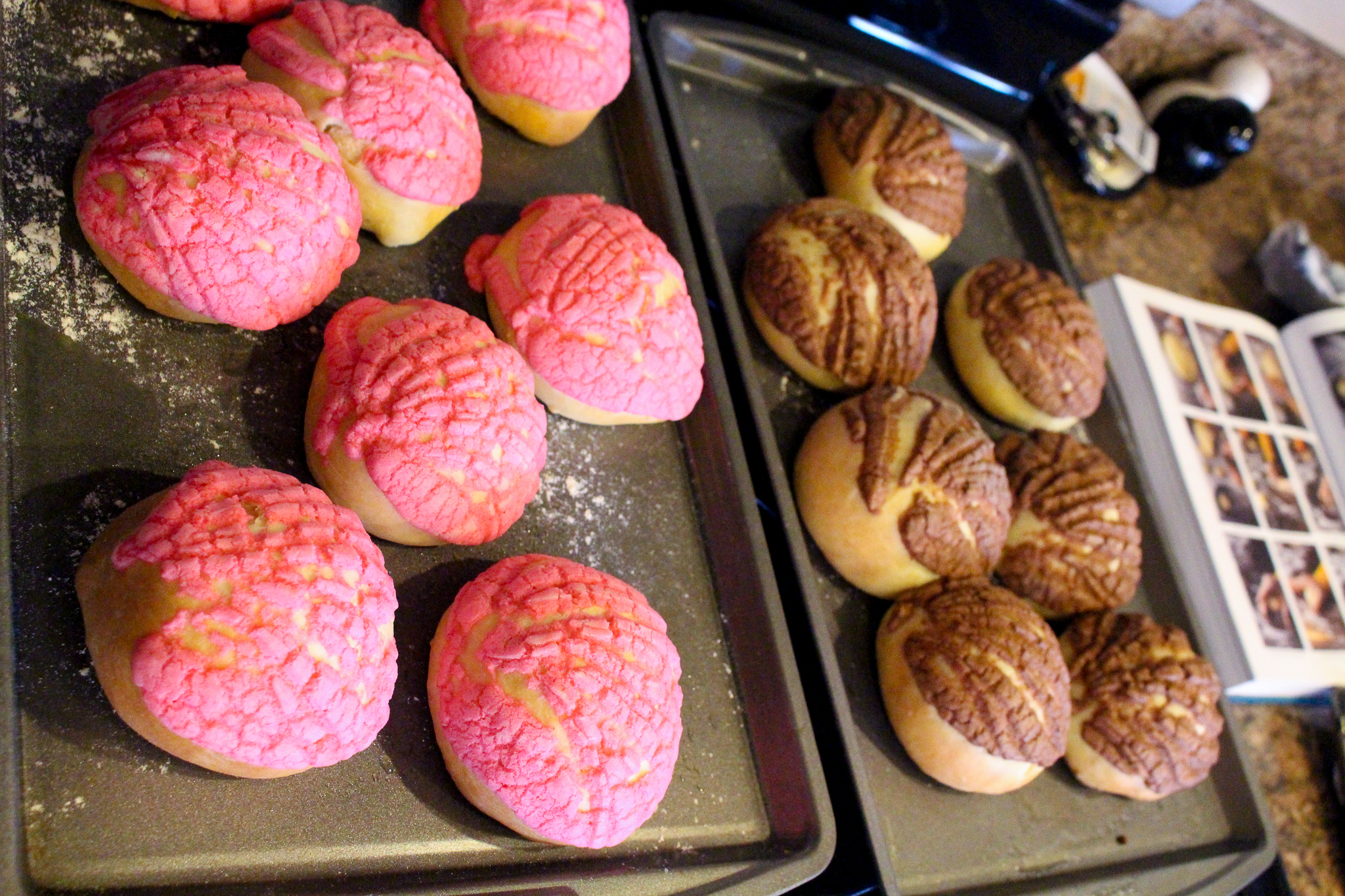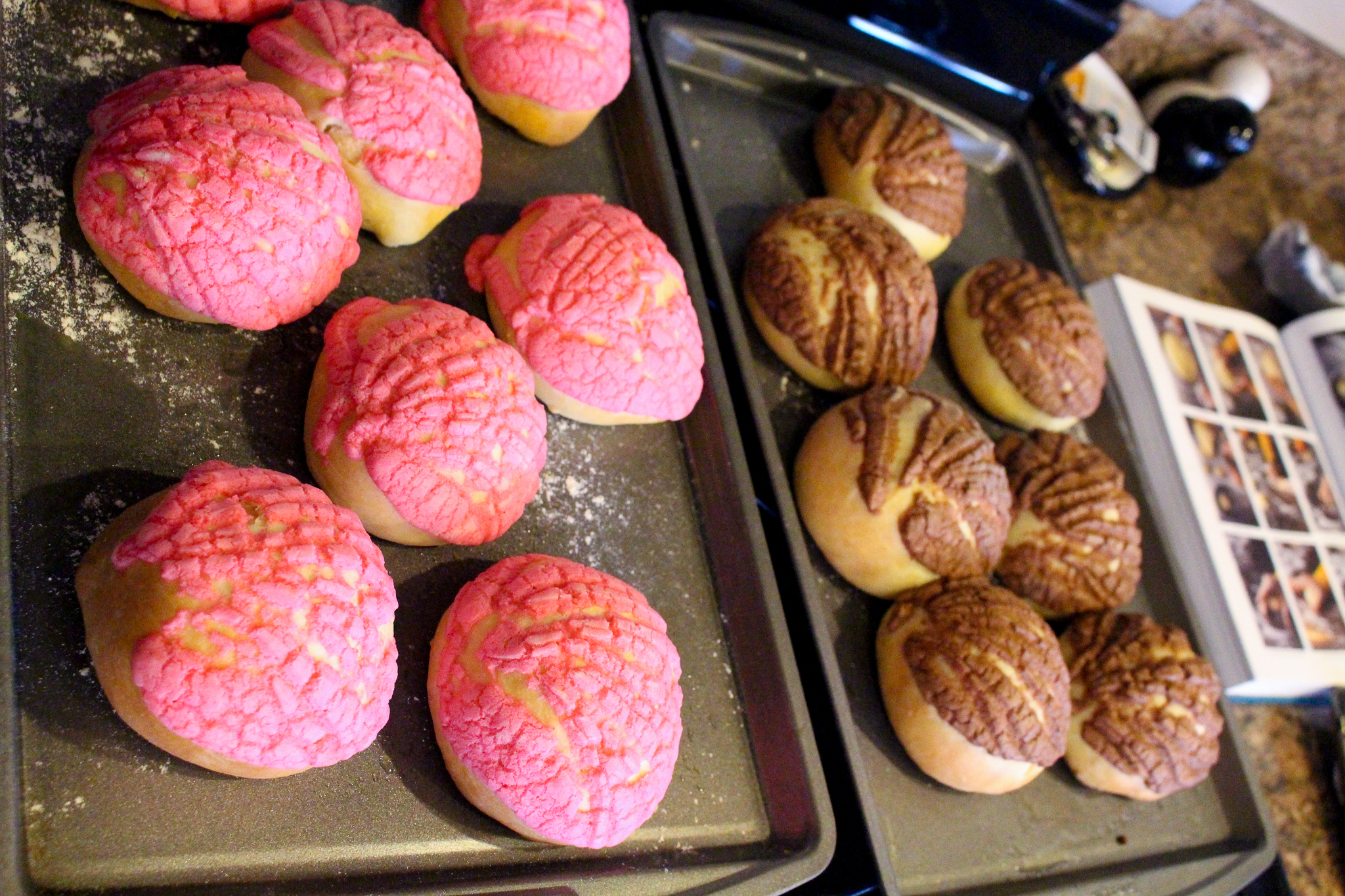 (Recipe from this cookbook)
Sunday, I taught barre and trained a client, the kiddos swam all day (again), and we met up with my friend Annie for gelato and shopping. She was in town for the weekend and I always love catching up with her.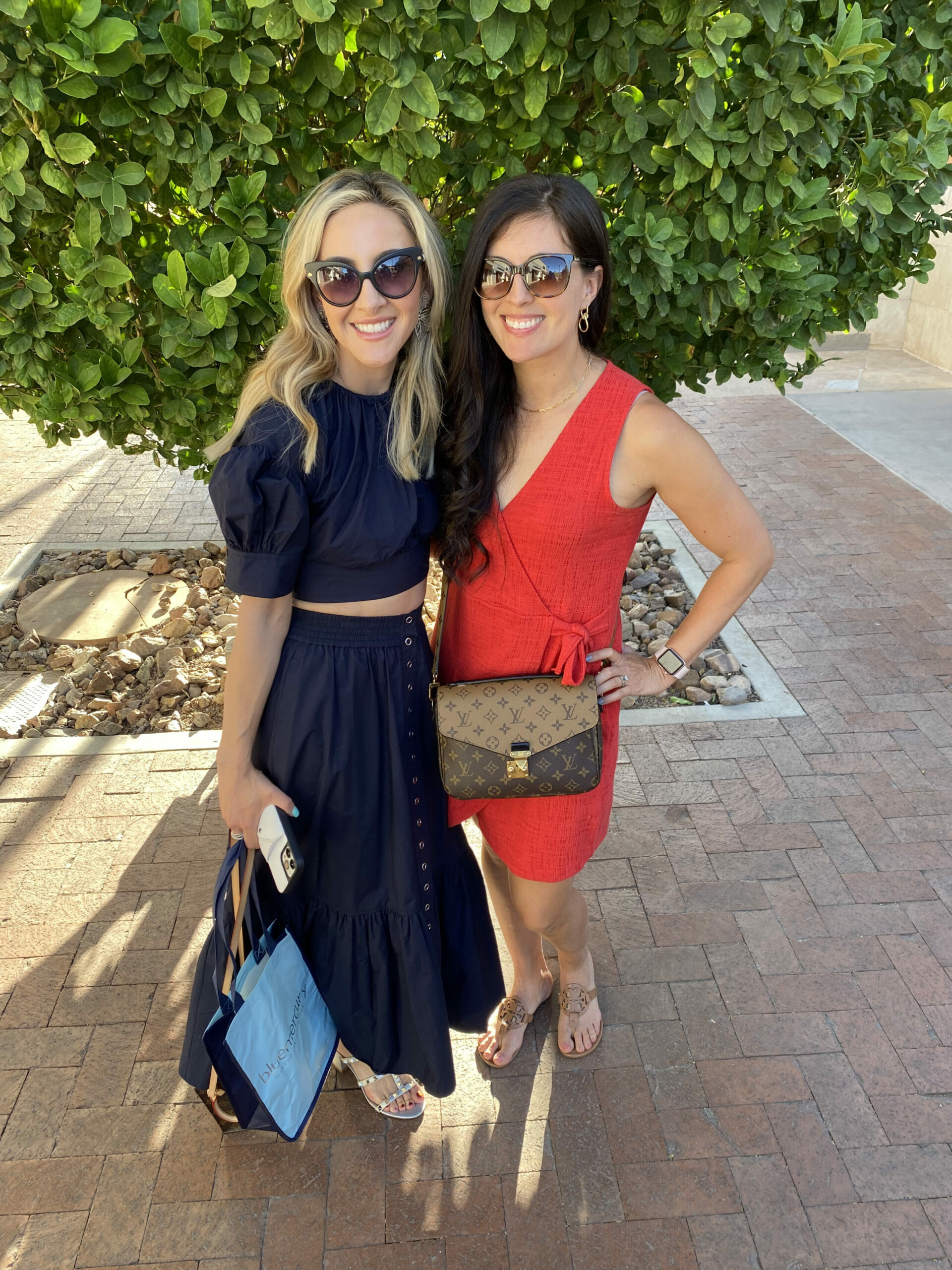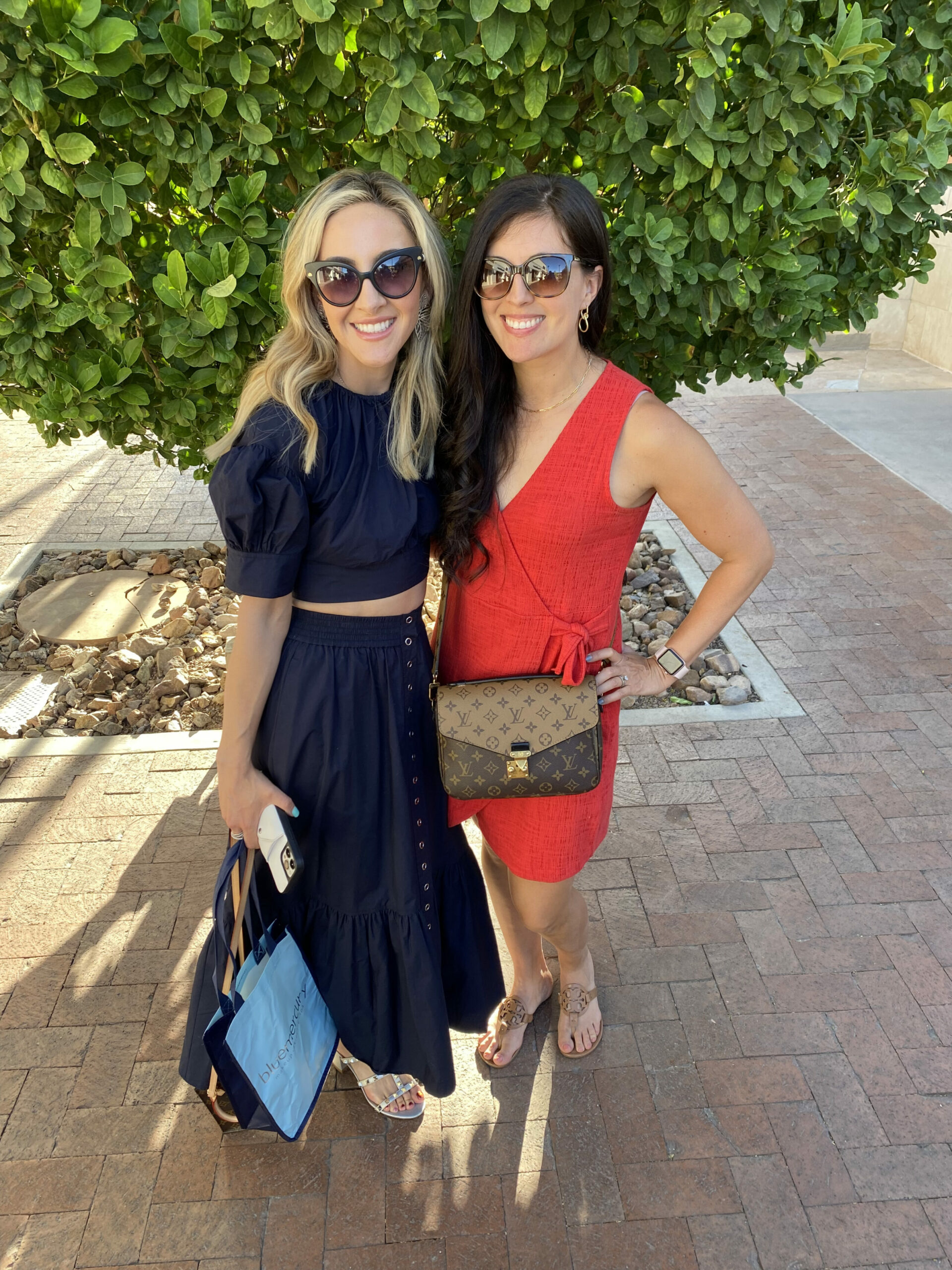 This morning, I have to teach a class and am spending the afternoon studying for IHP. My goal is to finish level 1 by the end of June.
Hope you have a wonderful morning and I'll see ya soon. Thank you so much for stopping by the blog today!
xo
Gina