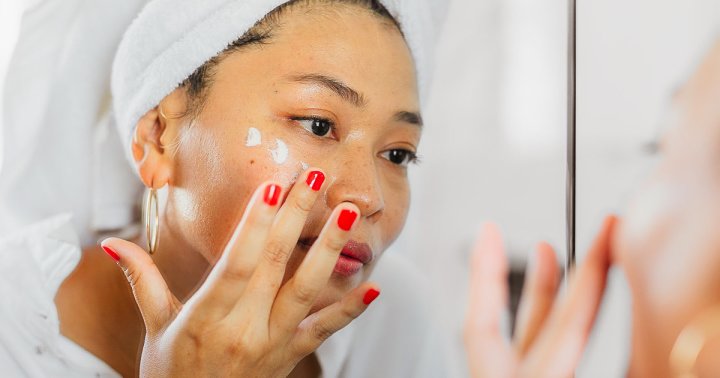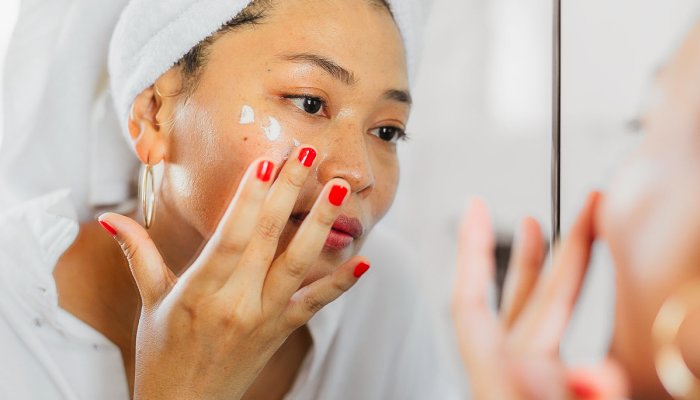 Thanks to those peachy pigments and skin-brightening actives, my under-eyes appear well-rested and vibrant—even without a stitch of makeup. The texture of the eye cream itself even feels like a pot of my favorite concealer: buttery and plush with a demi-matte finish.
I generally stick to eye creams with a thinner, serum-like consistency during the day, since they typically layer better under makeup (especially during summer). However, I find that this creamy, rich formula immediately melts into my skin, and thanks to the yellow-peach color correcting tones, I don't need to swipe on nearly as much concealer. It's a minimal makeup lover's dream. 
Now, I wouldn't say this eye cream delivers full coverage; rather, I'd consider it "concealer-lite," great for no-makeup days when I want to disguise my dark shadows without digging through my cosmetic bag. And honestly? I tend to stick to lightweight color correctors over concealers, anyway, especially during peak humidity (hello, August!) when the less makeup I can layer on, the better.