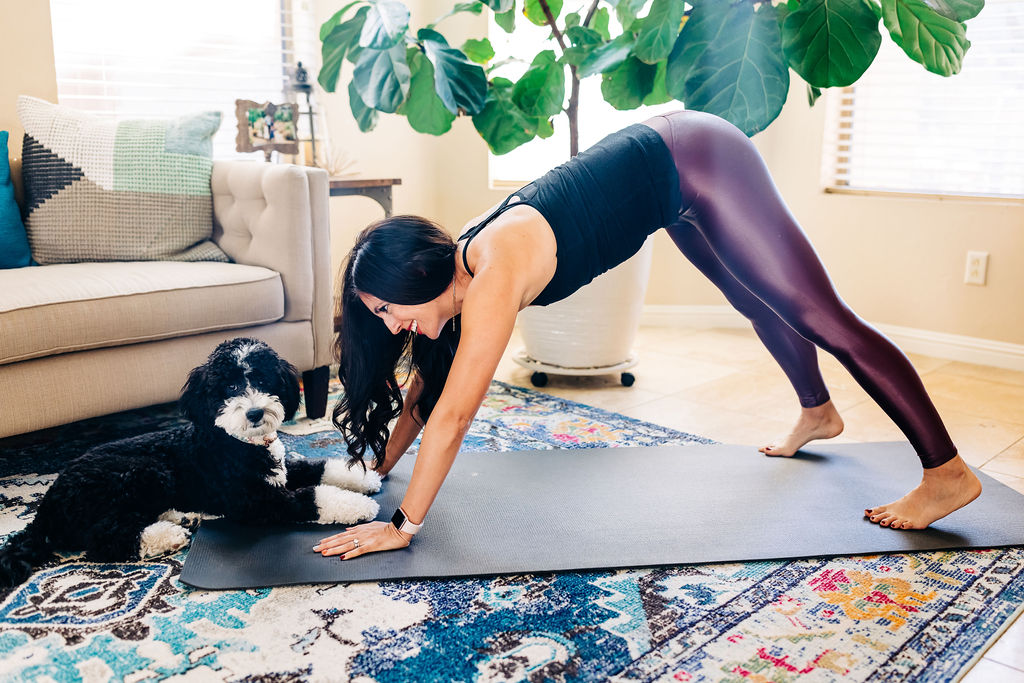 Hi friends! How are you? I hope you're having a wonderful week so far! It's been a busy one over here because we finished recording the modules and after getting everything ready for a brand new program. We start next Monday and it's called Total Body Reset!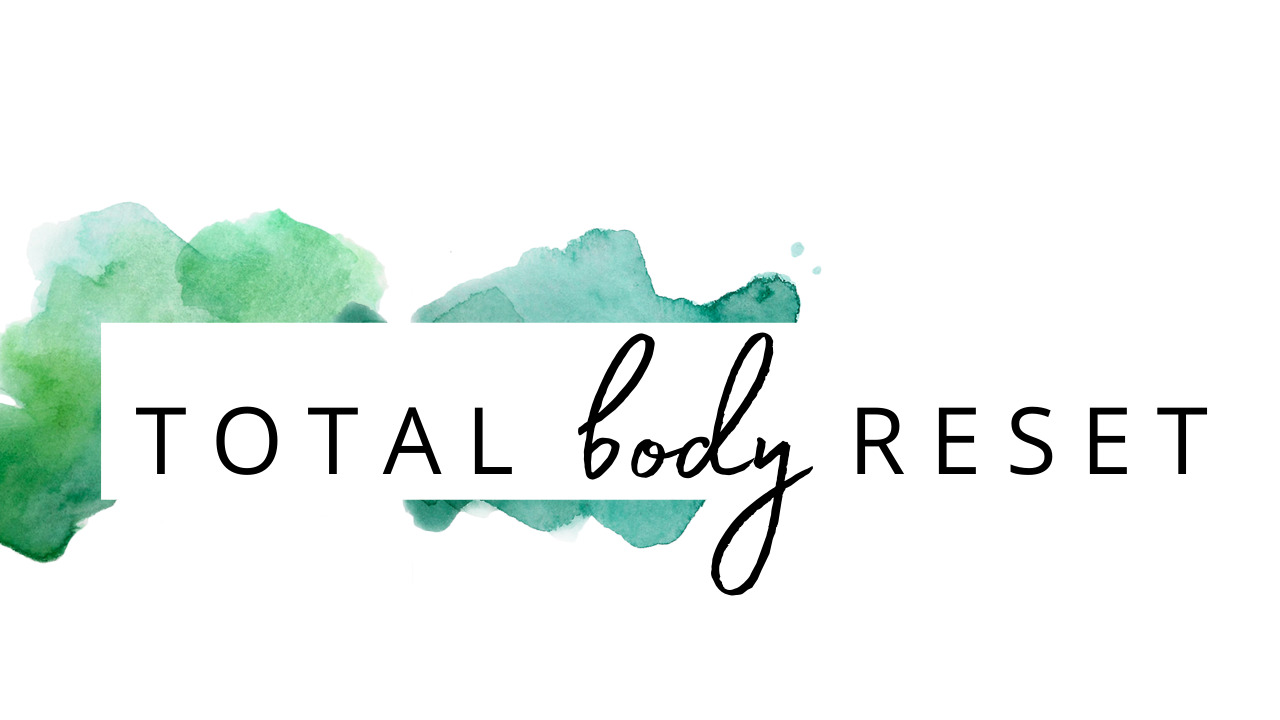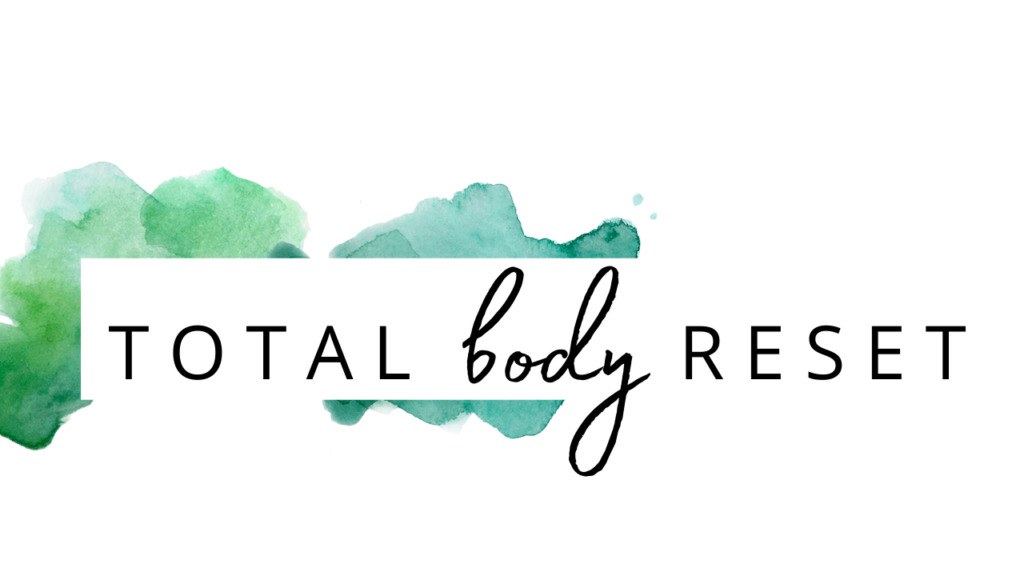 I teamed up with my good friend and Fitnessista RD, Mia to create this program for ya, and it's EVERYTHING we wish we had 10-15 years ago. We go over all of the main health foundations, give sustainable tips to implement these habits into your life, plus the *why* behind these tips. It's not a quick fix; it's designed to create healthy habits you can keep for LIFE to improve energy, improve body composition, and get happy, balanced hormones.
We don't give you a plan and tell you to follow it. We're teaching you *how to fish* by giving you all of the information you need to make healthy changes that work for your goals and your lifestyle.
If you're feeling:
hammered by your hormones
overwhelmed by options
like what has always worked for you isn't working anymore
defeated by diet culture and ready for something more sustainable
alone and in search of a community
This is your sign to stop looking, and start taking action. Let's get to the root cause of your body's needs and solve it, once and for all.
Are you ready?
As you guys know, I've had quite the runaround with my hormones over the years and have documented a lot of this here on the blog. From going off birth control and transitioning to the fertility awareness method, to our difficulties getting pregnant the first time, to my experience with postpartum depression, anxiety, and recovering from surgeries.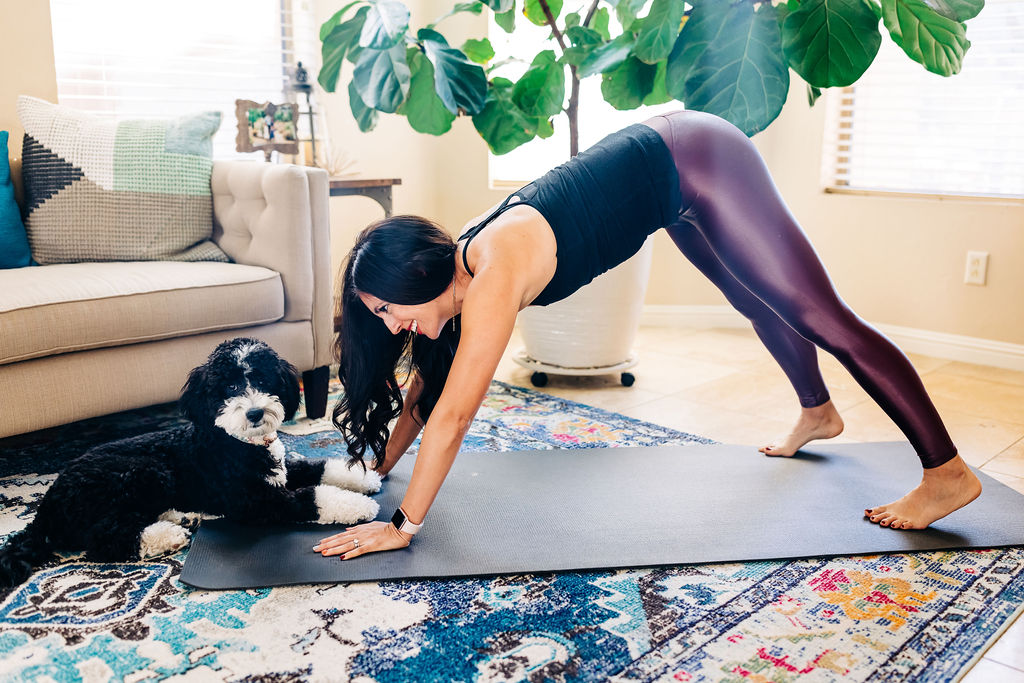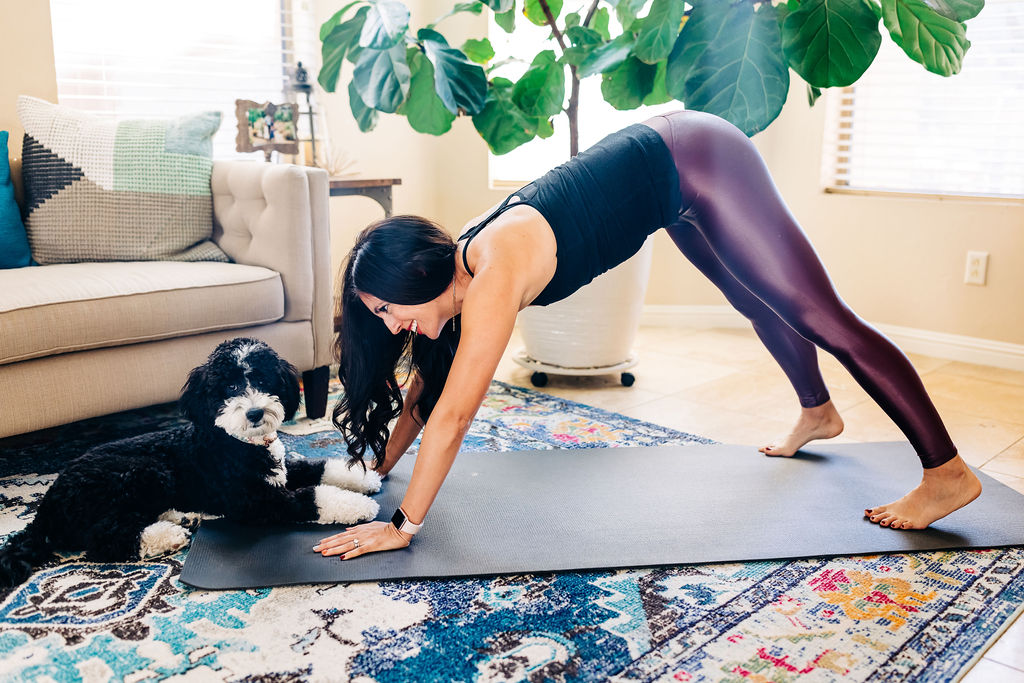 My nutrition style has changed over time, my approach to fitness has changed (both for the better!) with everything I've learned for my own body, my continuing education and certifications, and real-life experience training clients 1:1 in various aspects of their lives. Mia is a powerhouse of nutrition knowledge and between the two of us and our backgrounds, we're sharing everything we can with you in the group.
Here's what's covered:
– 6 major pillars of health (fitness, fuel, stress management, mindset, hydration, and sleep) and how to create routines that work for your needs, goals, and lifestyle
– An eating strategy to get your energy back, and healthy balanced hormones
– NO tracking, no measuring, and ditching the "diet" mentality for good… while still achieving your goals
I'm so so proud of what we created and can't wait to share it with you. There's so much good stuff inside the platform – I'm currently adding all of the bonus materials now – and I'm so pumped to see your results.
Total Body Reset is FOR YOU if:
You don't know how, when, or what to eat, and feel overwhelmed by contradictory nutrition information
You feel like your nutrition doesn't match your lifestyle or your goals
You eat as cleanly as possible, just to find yourself feeling deprived and overindulging later
You have a hard time finding motivation or staying consistent in your routine
You're constantly hopping from trend to trend and feeling defeated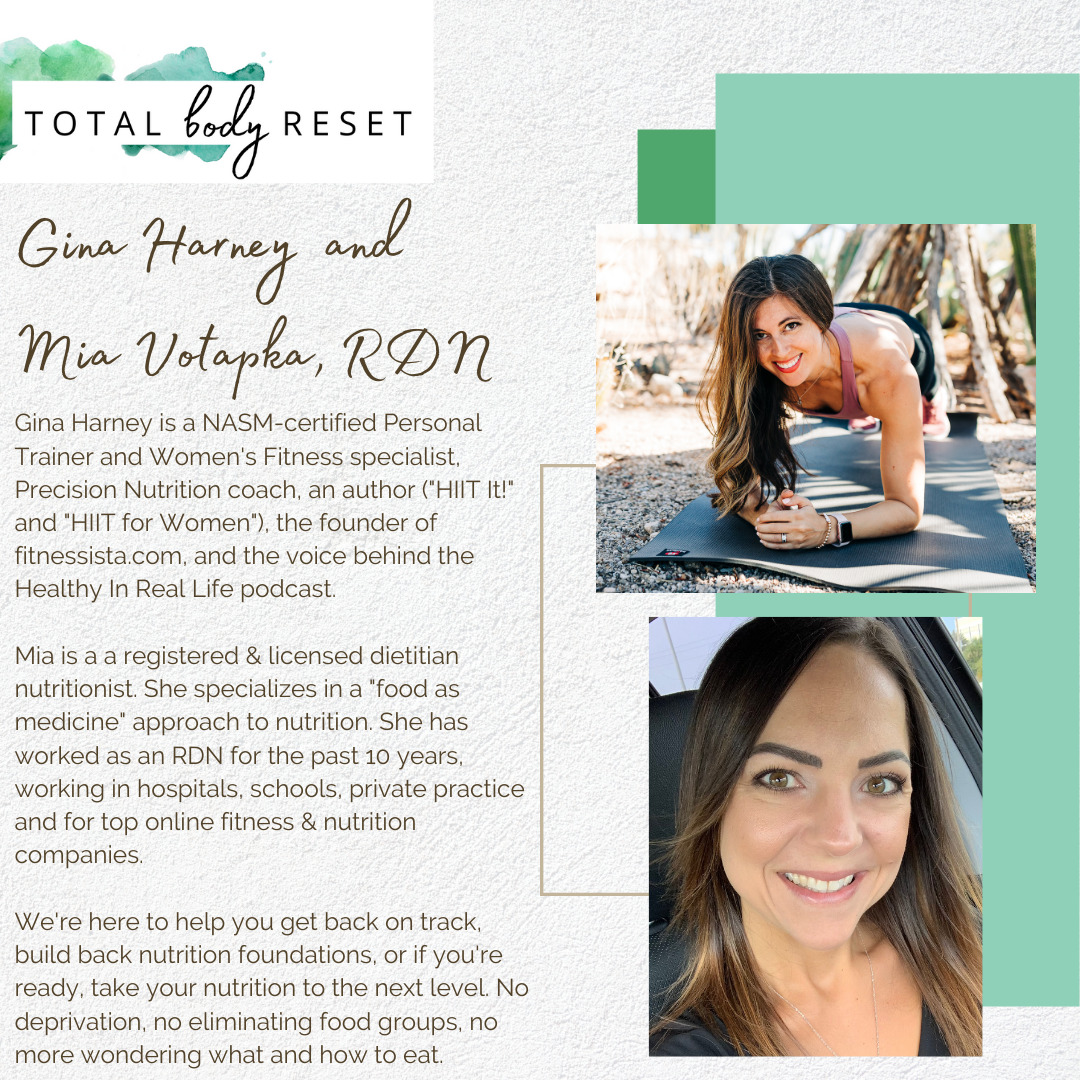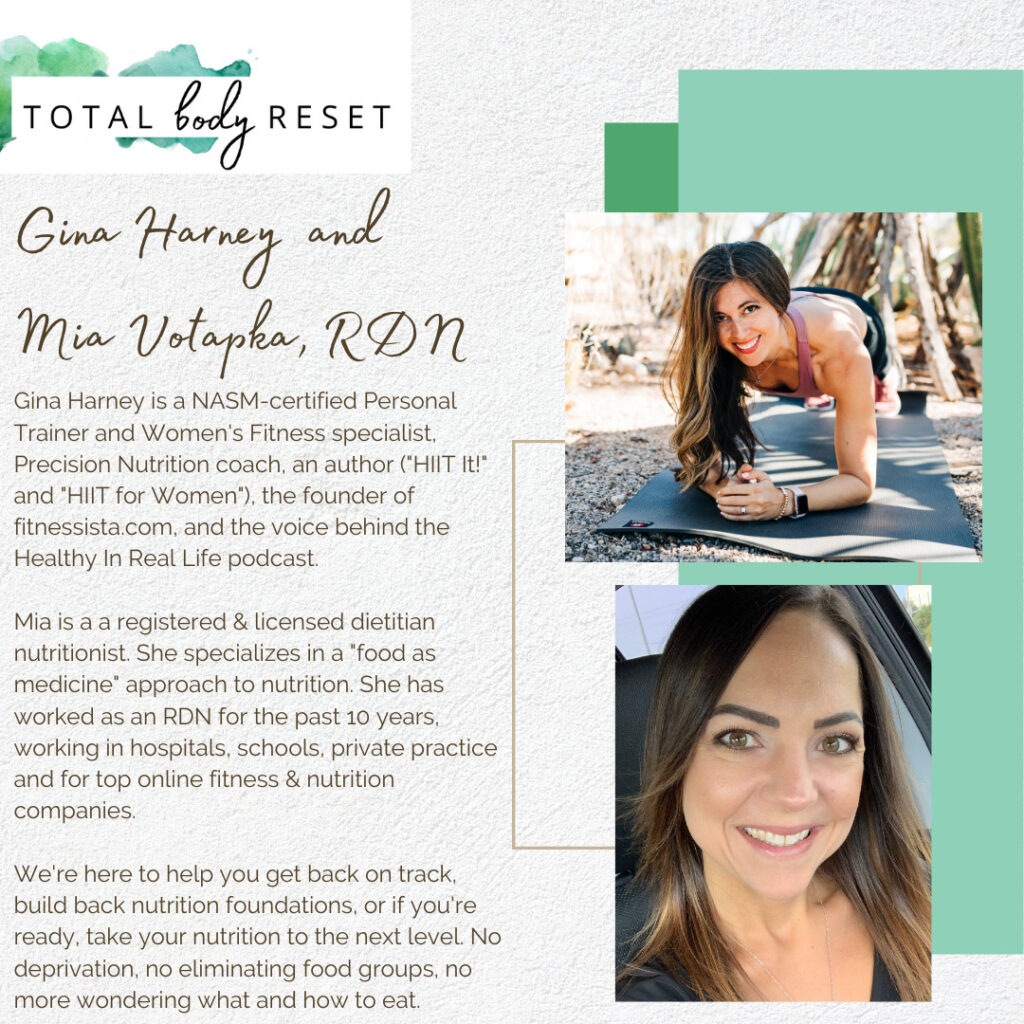 It's NOT FOR YOU if:
– You feel happy with your current routine and are seeing results
– You don't need the support of a coach or the accountability of a group
– You're not ready to make any changes in your health or fitness right now
You can check out all of the info plus FAQs here. The price is currently set at an early bird rate and saves you $200. We also have payment plans available – if you need an alternate payment plan, email me gina@fitnessista.com
Enrollment closes Sunday and I'm not sure when we'll be doing this again!
Please leave any questions in the comments below. Let's go after those goals together and get you feeling amazing.
xoxo
Gina