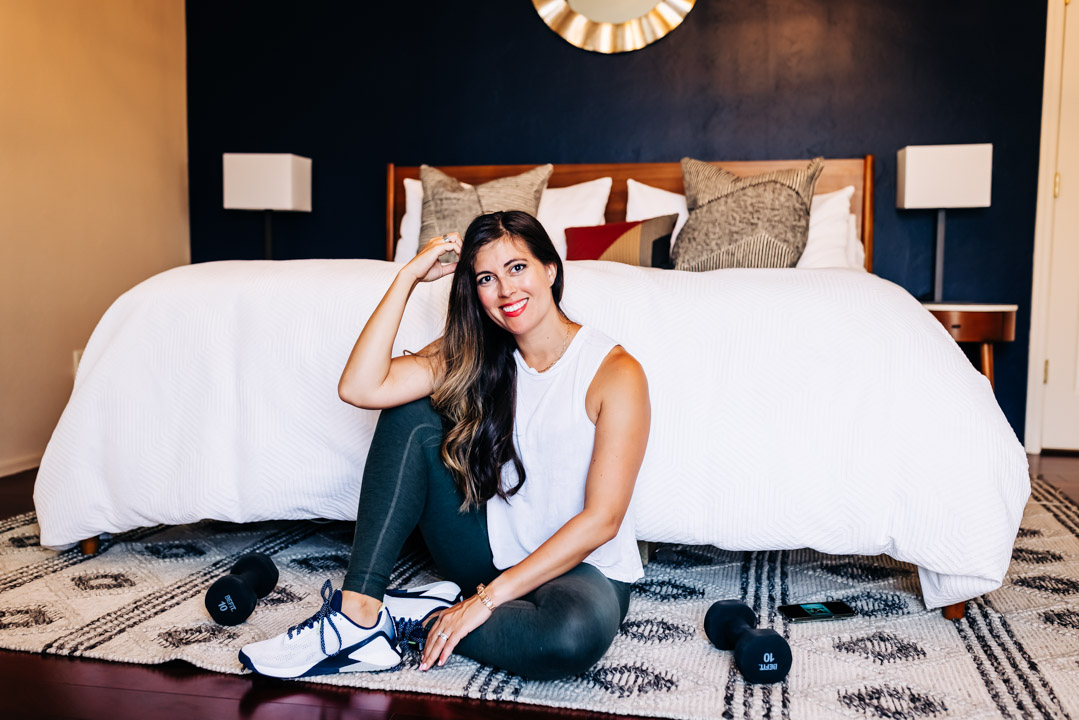 Sharing a special trial offer for Fit Team – if you've been wanting to give it a try, now's your chance! Join here for 7 days for only $7.
Hi hi friends! Happy Tuesday! What are you up to today? Today is STACKED with appointments and virtual meetings (whew!) and I'm going to get in an at-home yoga practice to stretch in between calls.
For today, I have some very very exciting news: you can try Fit Team for just $7!!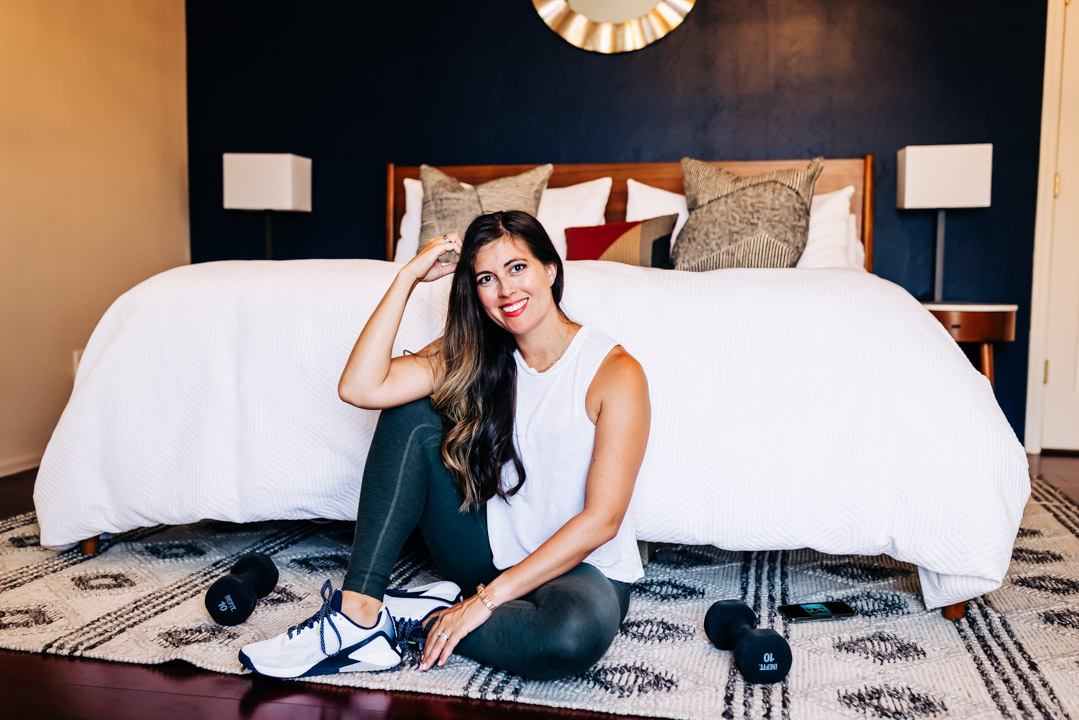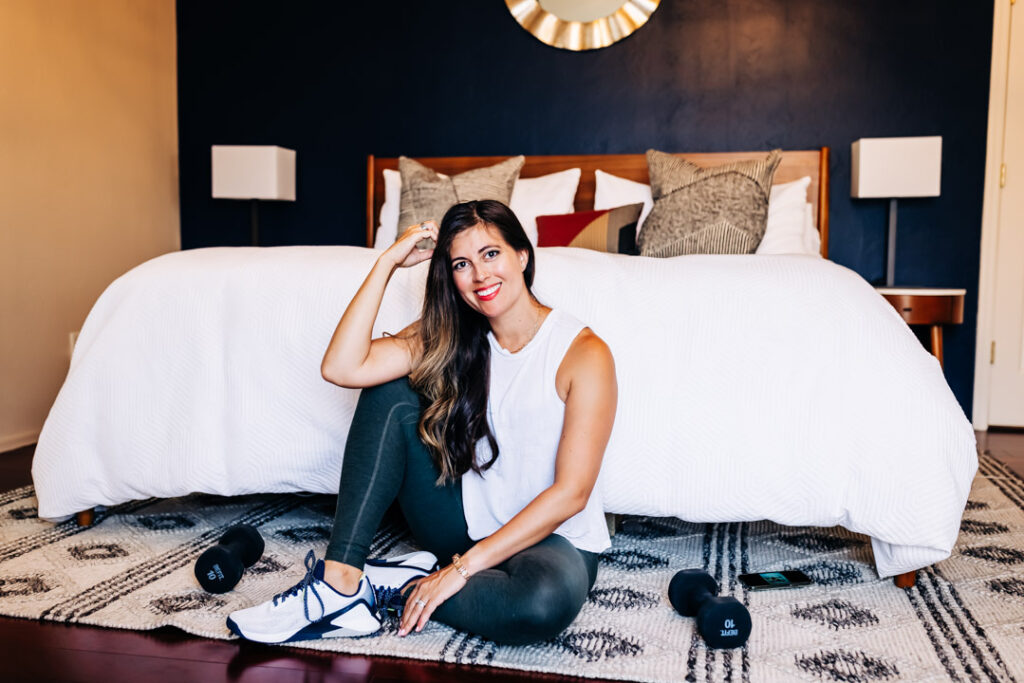 When I first created Fit Team, I really wanted to have a way for you guys to try it out and see if you like it at a steep discount. With the previous platform I was using, I had no way to set it up in the system. Now that I've transitioned Fit Team to a new membership site, and my friend Katy is back helping me as my business manager and tech genius, it's all set up and ready to go!
Join here for just $7 for 7 days. After the 7 days, if you decide to keep your membership, it's $49 per month and you can cancel at anytime.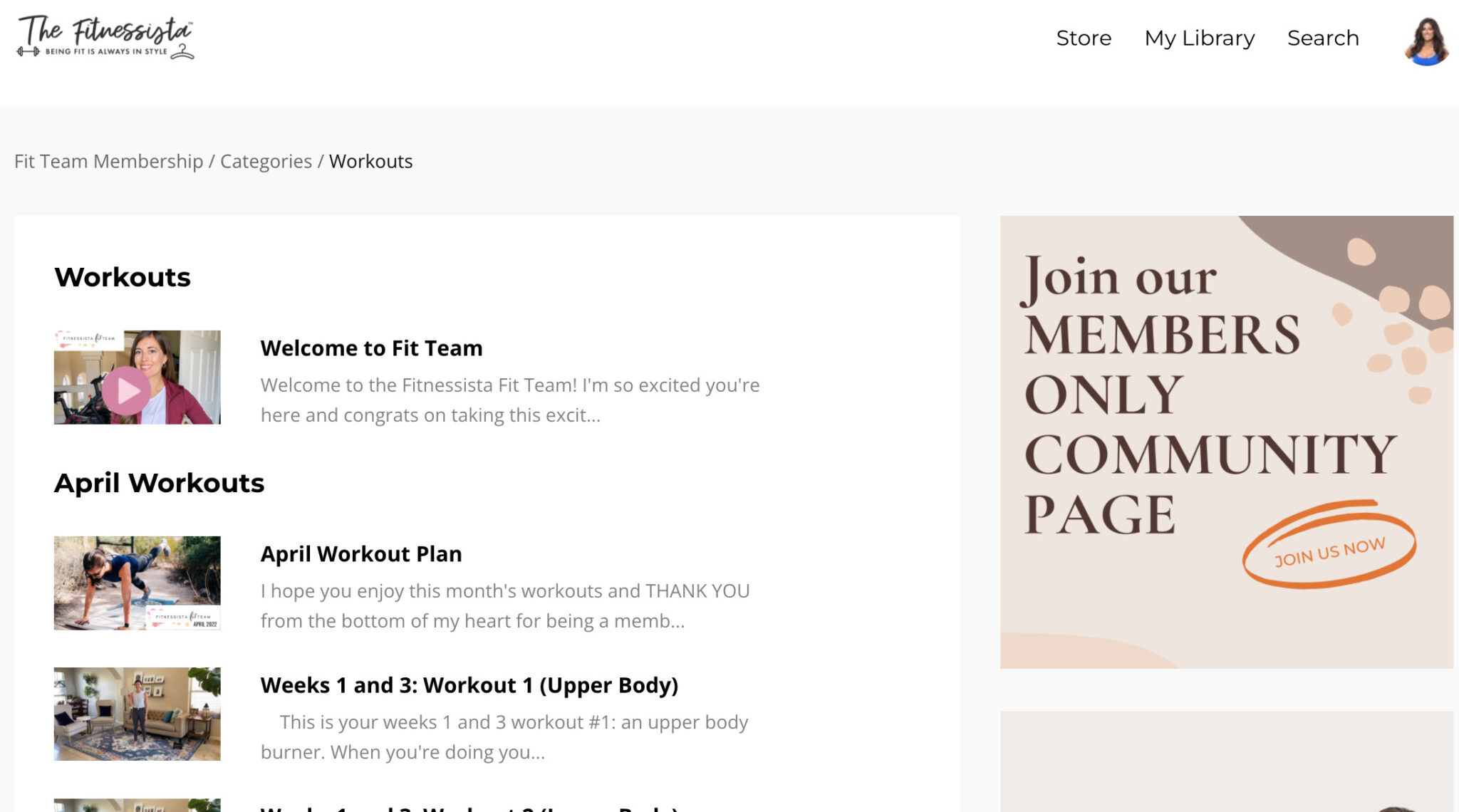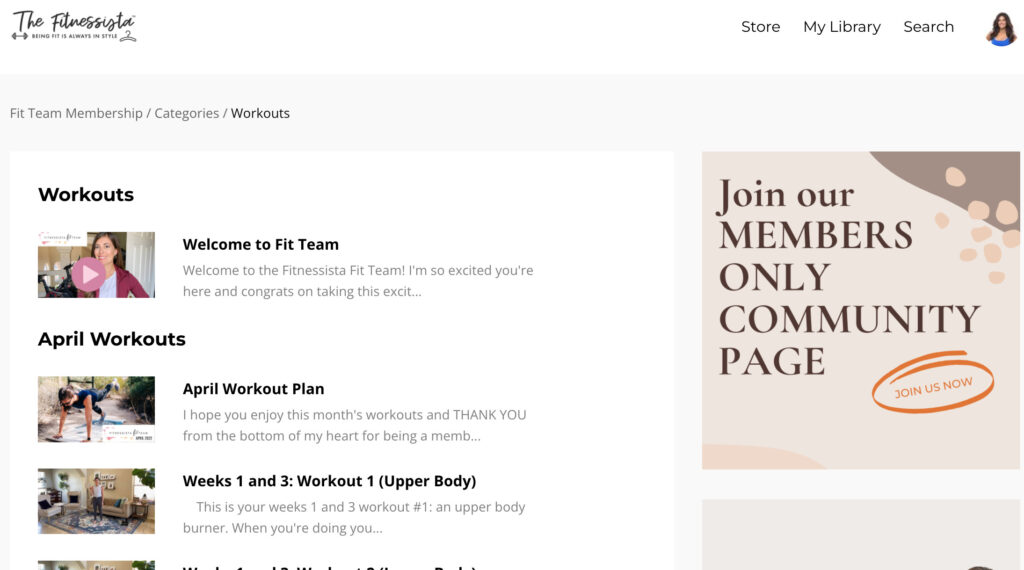 So what is Fit Team?
Fit Team is my online membership platform where I post a brand-spanking-new fitness plan on the 28th of each month. It typically has 6-8 new strength workouts, along with cardio guidelines, bonuses (playlists, live classes with me, recipes), and video tutorials (with modifications) for each of the exercises. All workouts can be done at home with a pair of dumbbells.
Here's what special about this plan:
The workouts are phased and include progressive training strategies. They're intentionally-designed and progress over time to help you achieve your body composition goals and strength improvements. They're designed like this so you won't plateau and you won't get bored. Each 90-day cycle includes endurance, power, and strength components with a different focus each month.
Puzzle-piecing your routine together from online workouts and YouTube is great for general movement. But, if you have specific fitness goals or you've noticed that you've hit a wall and plateaued, it's because you need a phased plan. I will help you continually add stressors and rep variety into your routine, so you can get the results you deserve from your efforts. If you feel like you're doing "all the things" and not seeing results, it's not from your lack of effort – it's because you need a different strategy.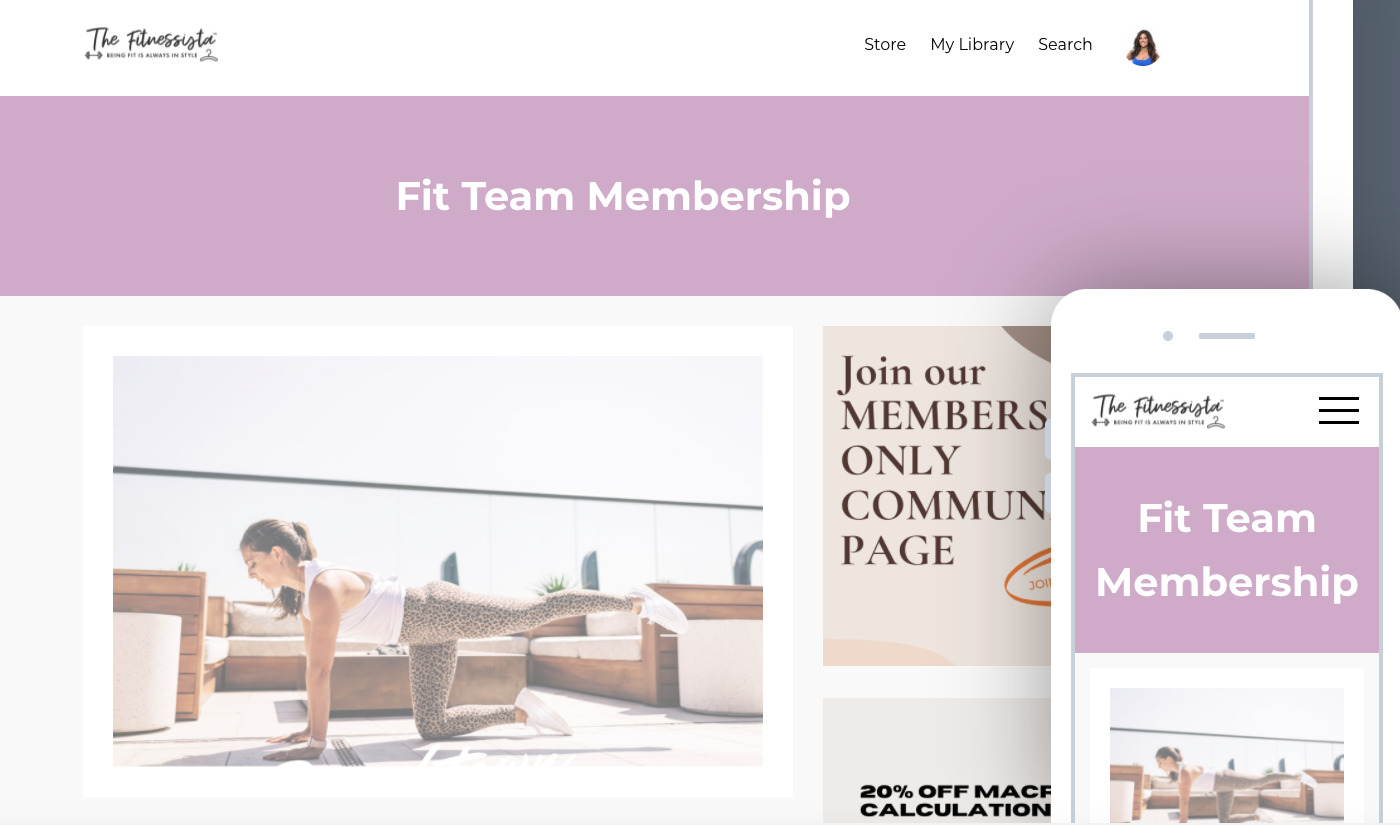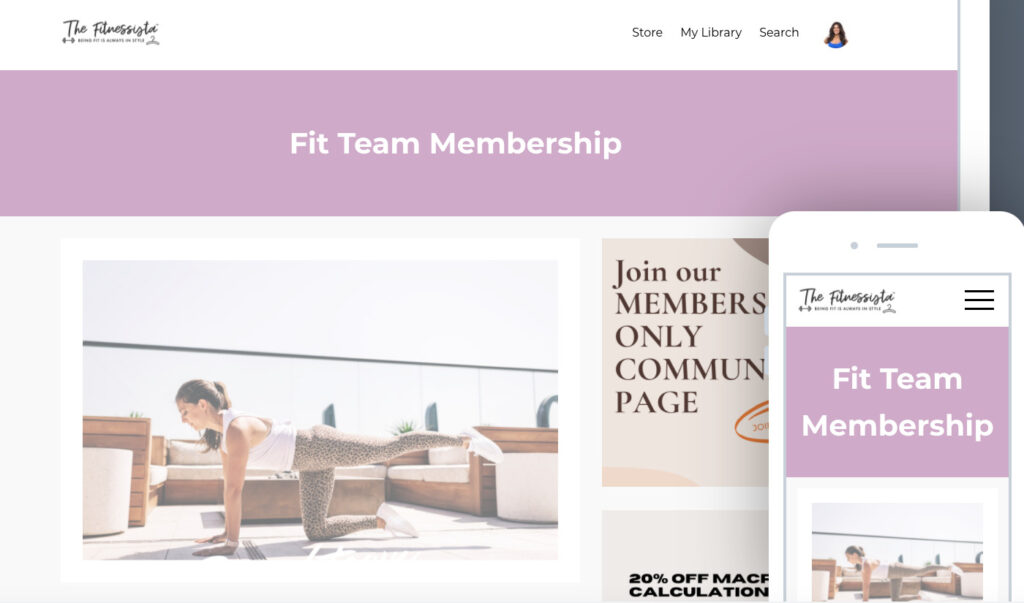 Think about how awesome it will feel heading into summer :
– With a purposeful plan that you can follow, that still allows for flexibility so you can stick with it
– Working out LESS but finally seeing results from your efforts
– With the confidence that your workouts were created to move the needle towards your goals
– Having the support of your own motivation fairy and women all over the world, cheering for you along the way
– Feeling energized and EXCITED about your routine, instead of overwhelmed and drained
Here's what our community has to say about their Fit Team experience: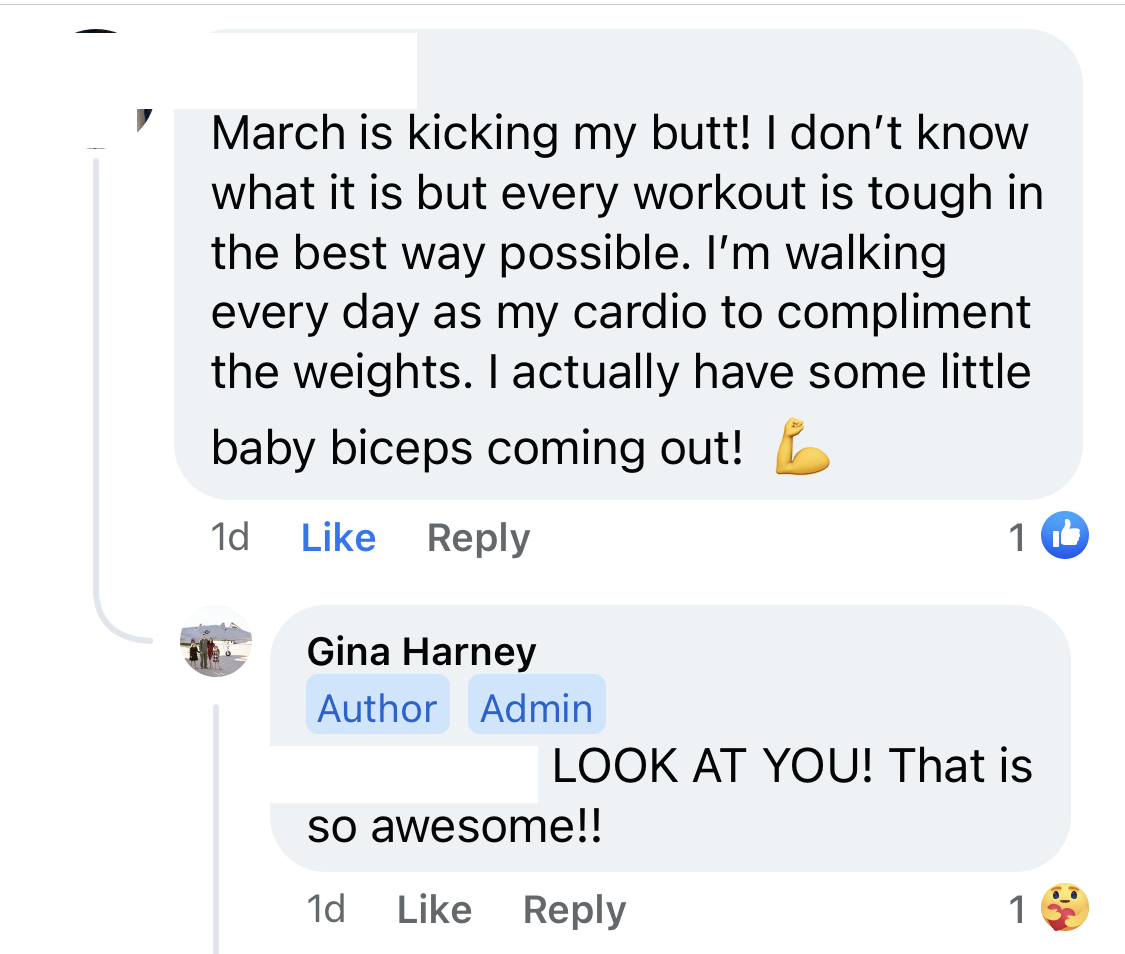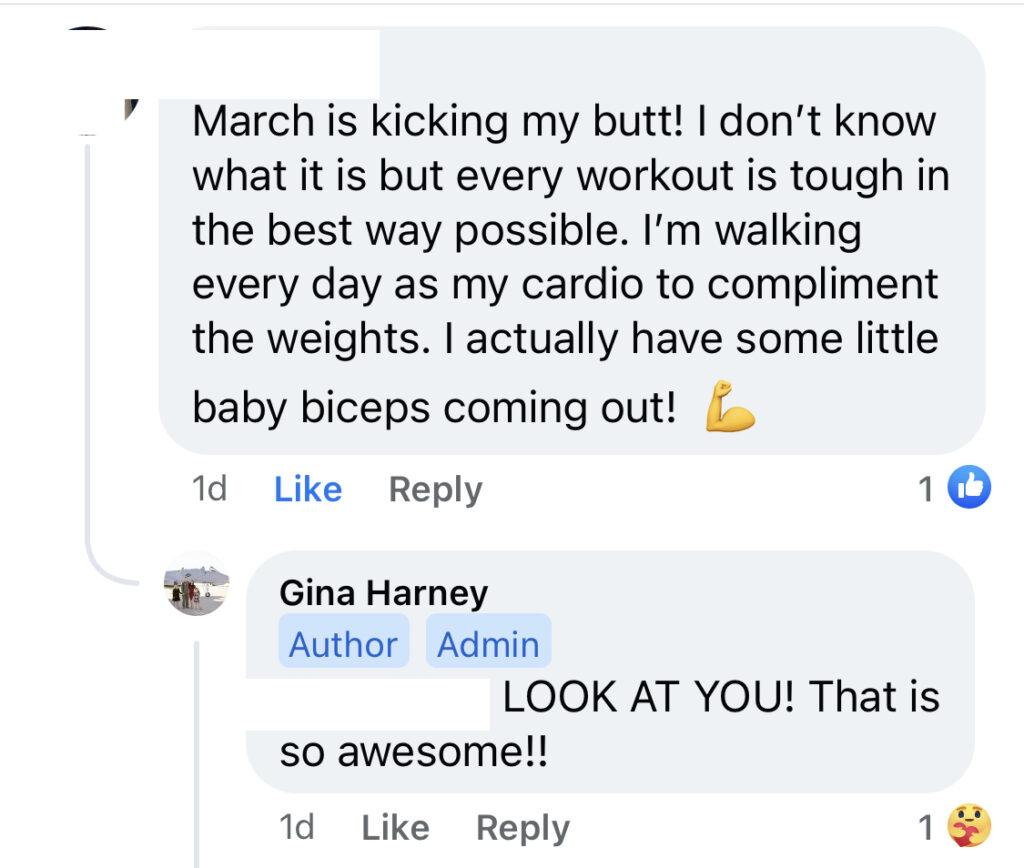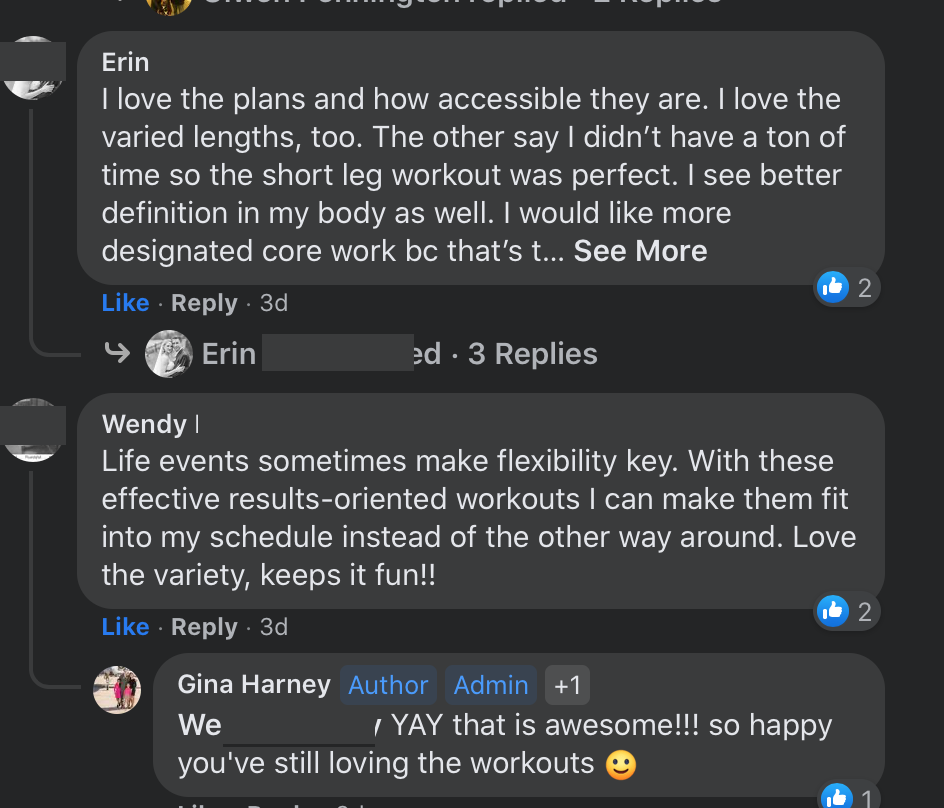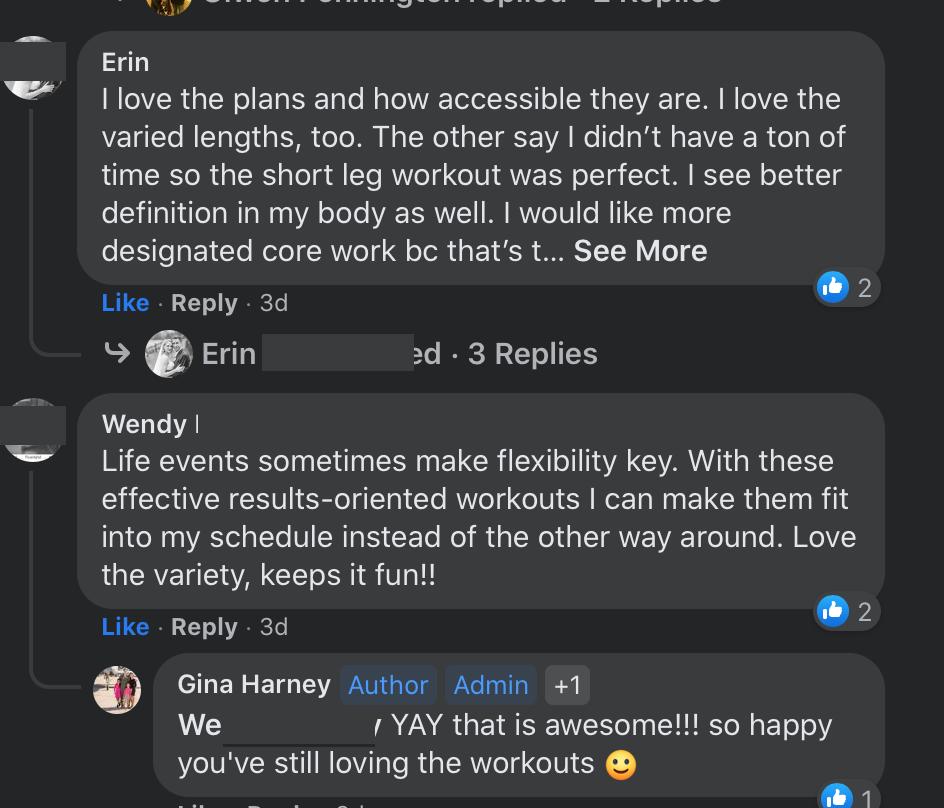 Benefits of joining Fit Team:
– Our amazing community! We have a group of women all over the world who are cheering for each other and helping to support each other along the way to their goals. This is huge for accountability and motivation.
– Direct access to me, and our team RD, Mia, in our community platform to help with any questions you have along the way
– No longer wondering about what to do with your workouts. Pull up the plan and go!
– Everything is accessible through our online platform or the Kajabi app on your phone
This plan is for you:
– If you like following a written plan with workout tutorials
– If you're sick of puzzle-piecing your routine together and want a plan that was designed with purpose
– If you're looking for some motivation and consistency, especially as we head into summer!
Check out all of the details, plus FAQs here.


Are you ready to join? 
Once you're in, please leave a comment below or DM me on Instagram so I can officially welcome you!
Can't wait to see you in Fit Team.
xoxo
Gina