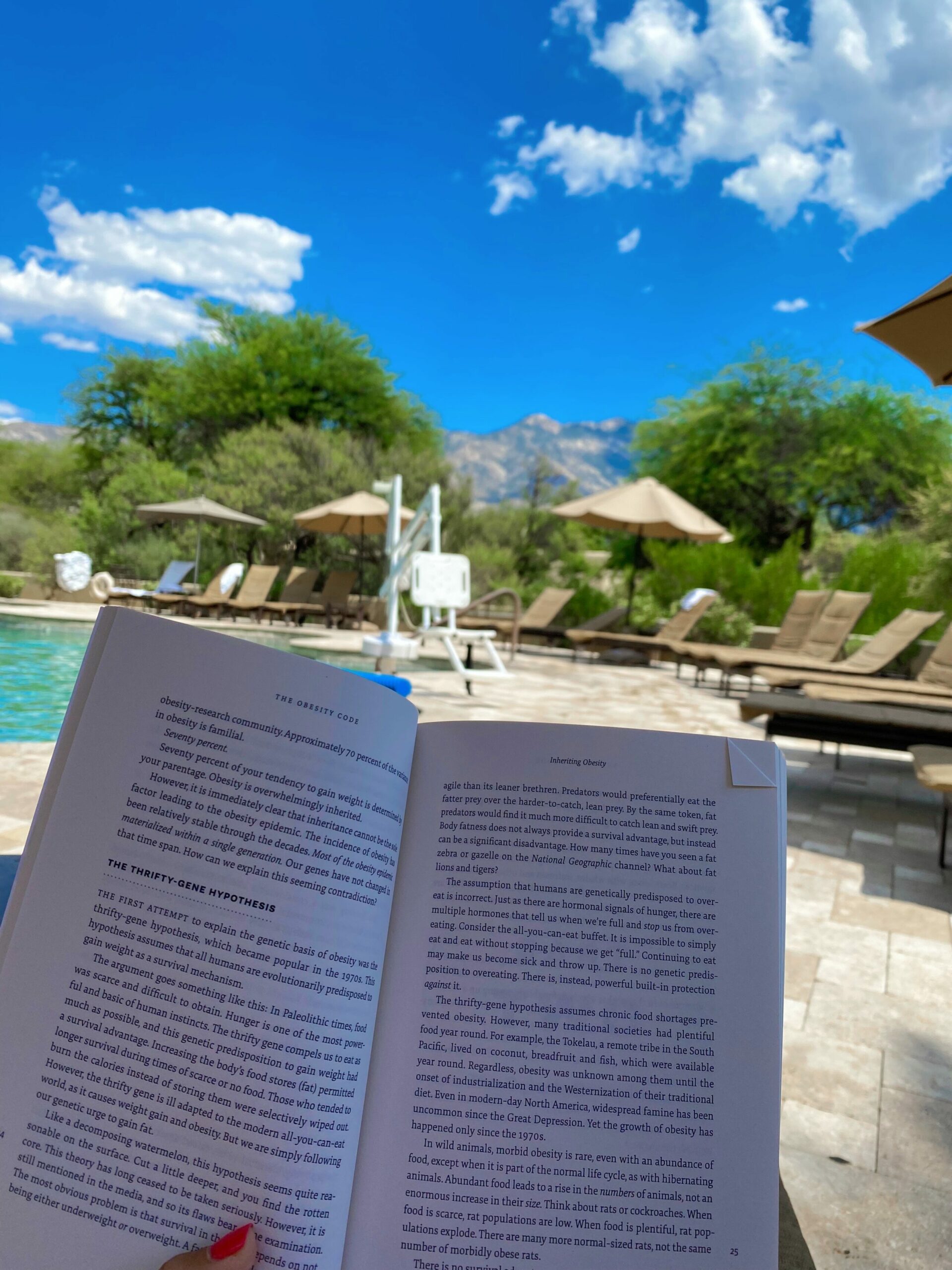 Hi friends! Happy Friday! After hanging out at home this week, I'm excited to be back into things this weekend. I'm definitely bummed to be missing IDEA but looking forward to our Hawaii trip. I'd love to hear what you're up to! We'll probably do movie night at the pool, get school supplies (whaaaaattt), and I'm teaching a barre class. I hope you have a wonderful weekend ahead!
It's time for the weekly Friday Faves party! This is where I share some of my favorite finds from the week and around the web. I always love to hear about your faves, too, so please shout out something you're loving in the comments section below.
Friday Faves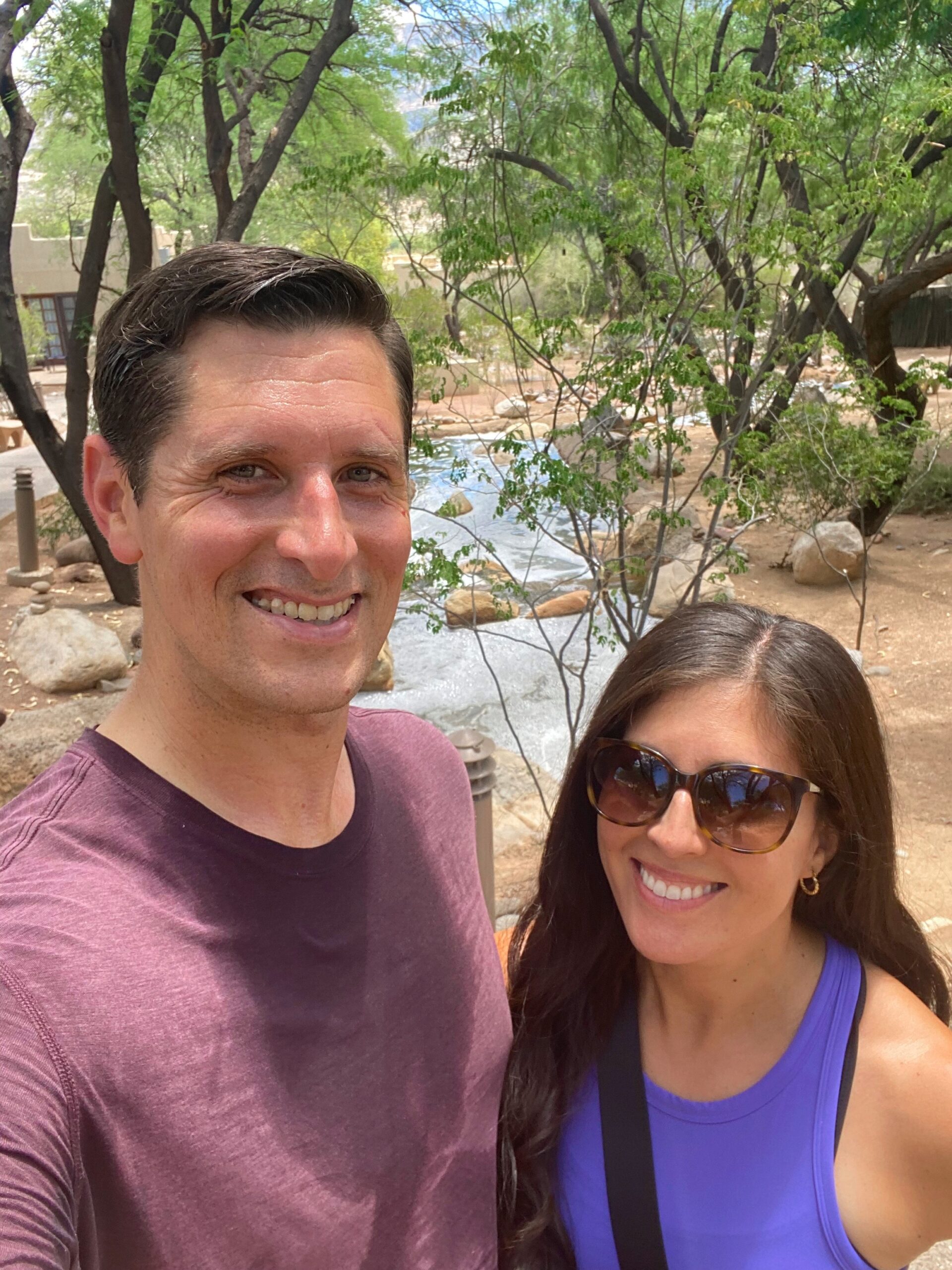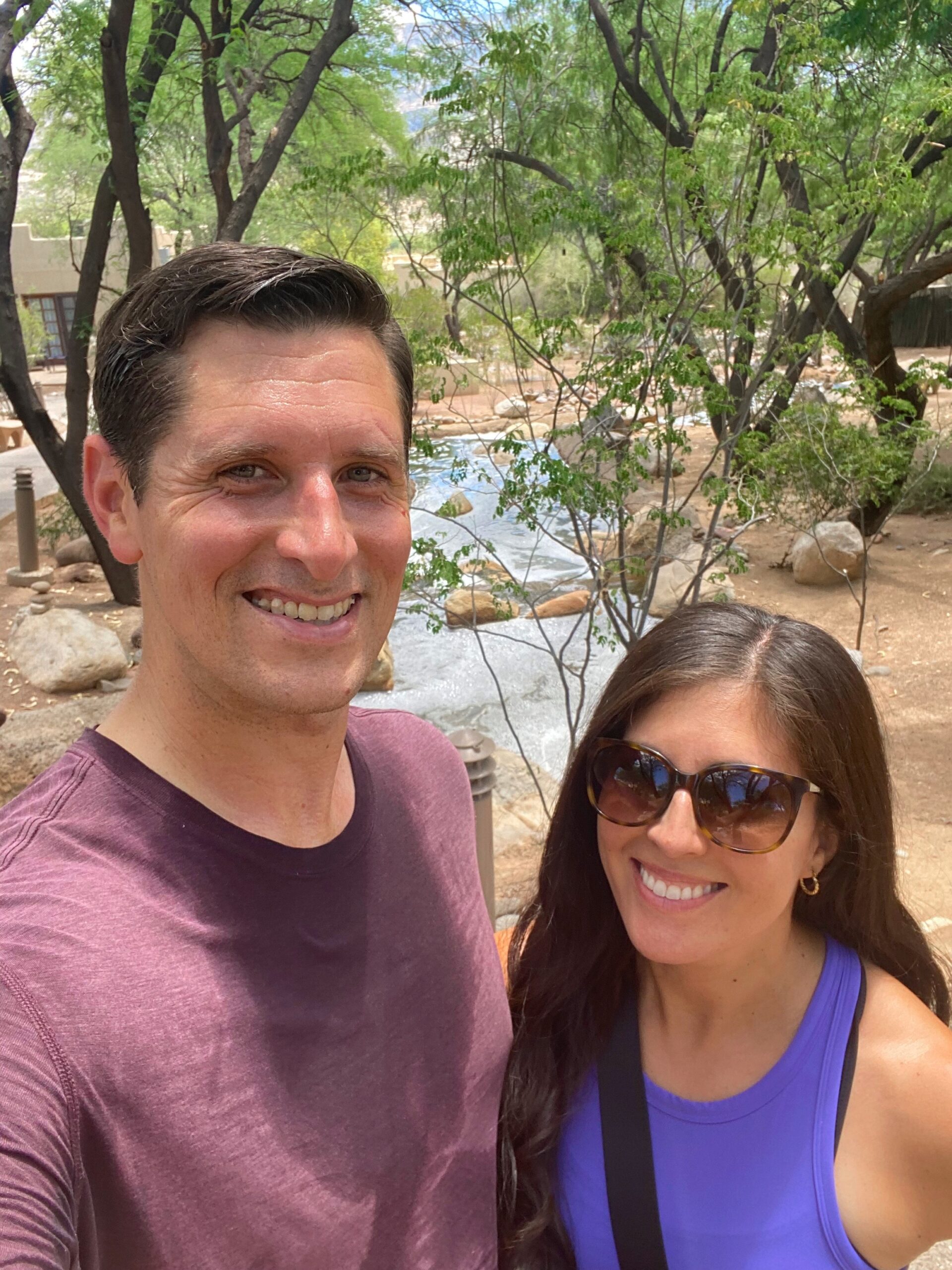 Life:
Last week, the Pilot and I did a spa day at one of my favorite spots: Miraval. I've been do Miraval a few times and it was his first time; I was so pumped to show him around and introduce him to the magic (and also get him hooked). It was the most perfect, most relaxing day; it was a huge treat.
We checked and received our backpacks and water bottles, and then the Pilot enjoyed breakfast while I took a cardio drumming class. Funny story: I used to teach this class when I worked at another local health resort, and DREADED teaching this class. It was just a lot of choreography that didn't transfer to anything else, and I was never super excited about it, even though the guests seemed to be having a blast.
I really wanted to try it from a guest perspective and see if it could redeem itself. Confession: I loved it. Cardio drumming involves hitting a stability ball with drumsticks to music, and moving around the ball (like hitting the base of the ball, the middle, the top, and then clicking the drumsticks overhead, or marching around the ball as you hit the ball in various directions). It was a blast and I got in an awesome sweat.
After that, the Pilot ran on the treadmill while I lifted weights, and then we headed to an early lunch. The food at Miraval is INSANE. They source many of the ingredients from their own garden, everything is so fresh, and they include lots of gluten-free and vegan options. I had a sampling of the buffet offerings, and the Pilot and I also shared the chef's special: a striped sea bass with veggies and risotto.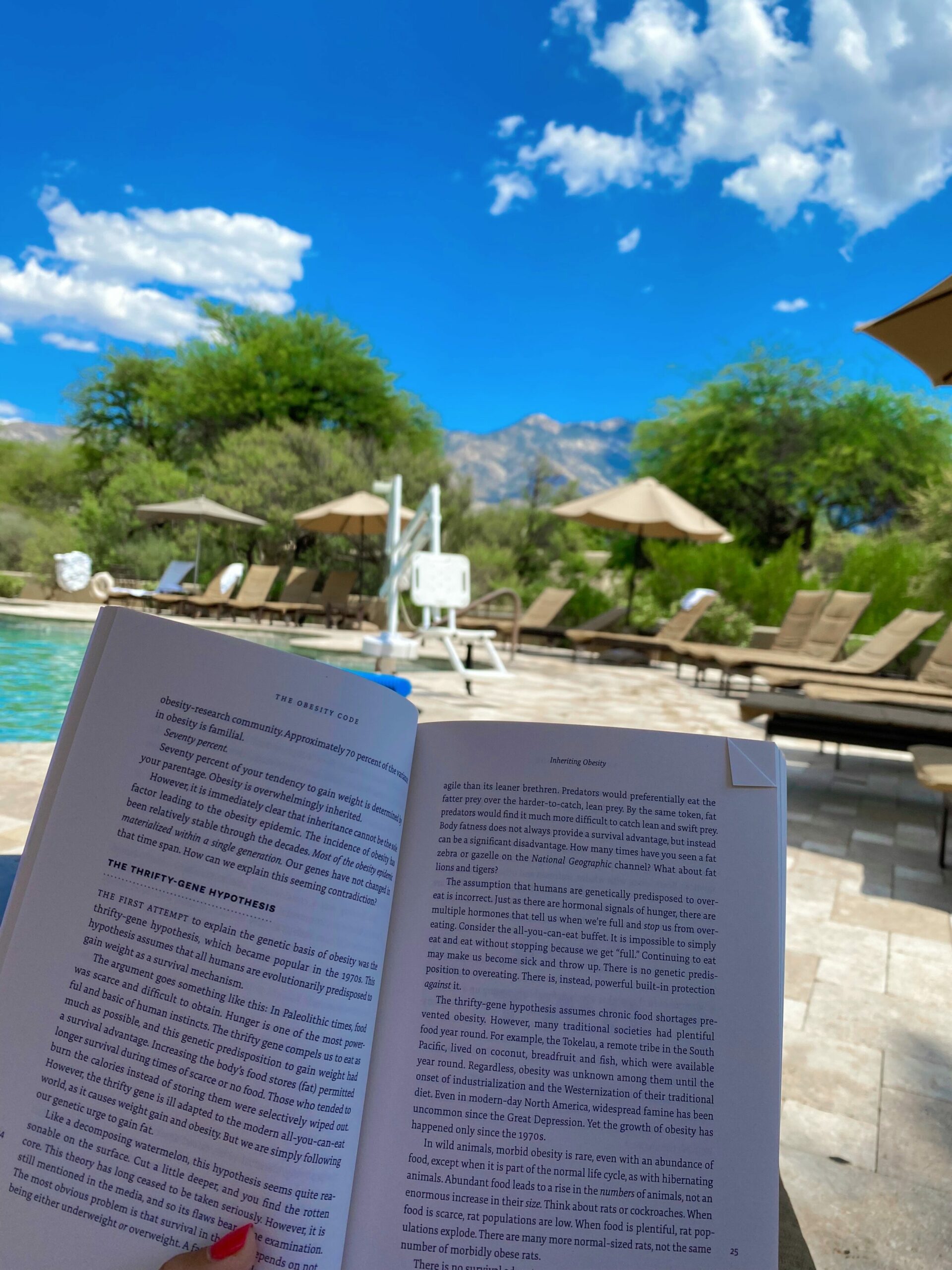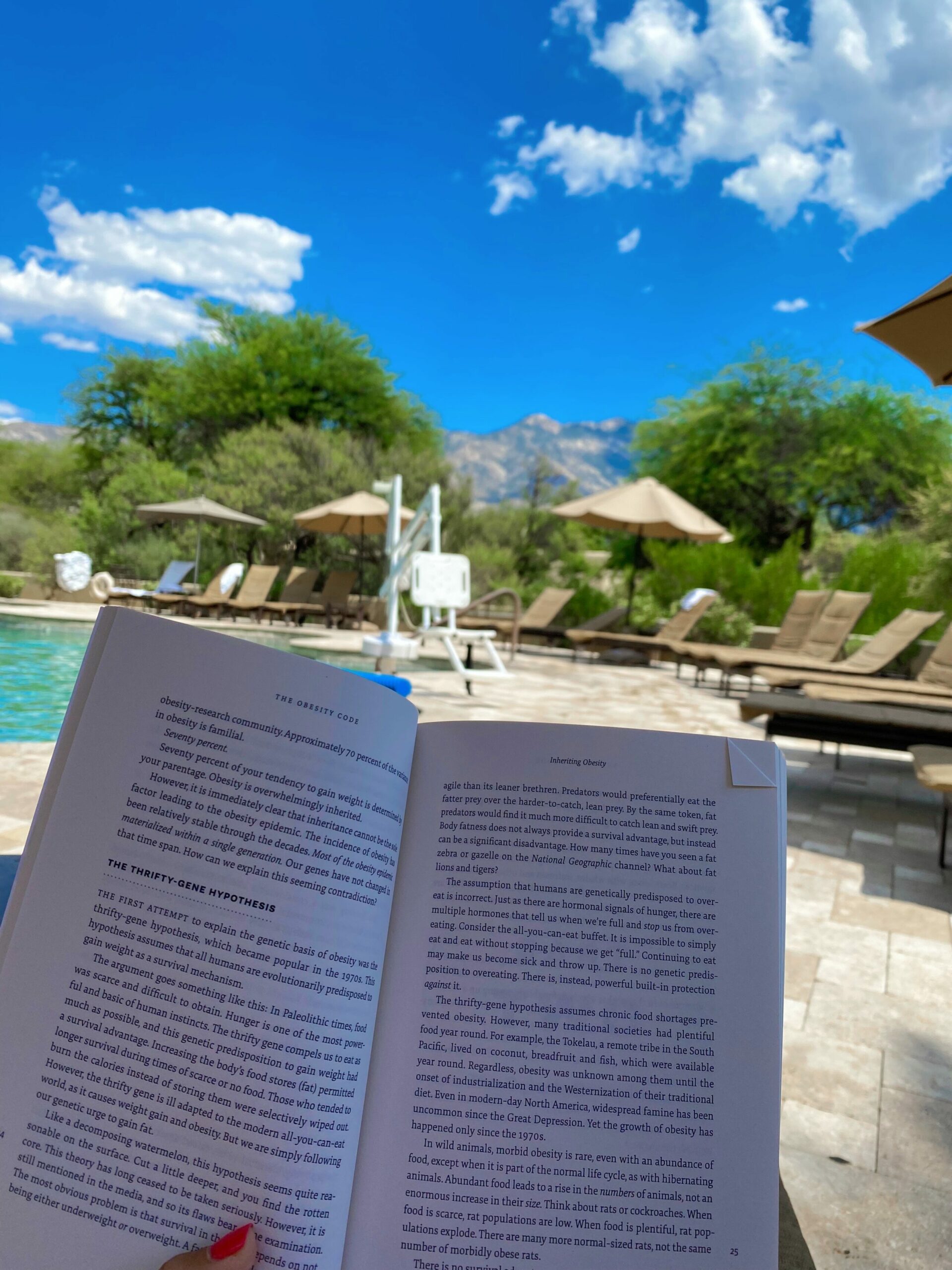 Post-lunch, we went to the pool, where we spent over an hour floating on pool noodles, chatting, and reading. When we're at the pool with the kids, I'm hyper focused on the water the entire time, so it's a mental break to be near a body of water and not have to worry about the kids.
When we were done at the pool, it was time for cocktails in the kitchen with my brother Kyle! He recently went back to work at Miraval as their Director of Culinary Operations. He does all of the cooking classes and private dinners right now and is absolutely loving it. We made an AMAZING cocktail with blackberries, cucumber, lemon, lime, gin, ginger, mint, and simple syrup. I can't wait to recreate it here at home!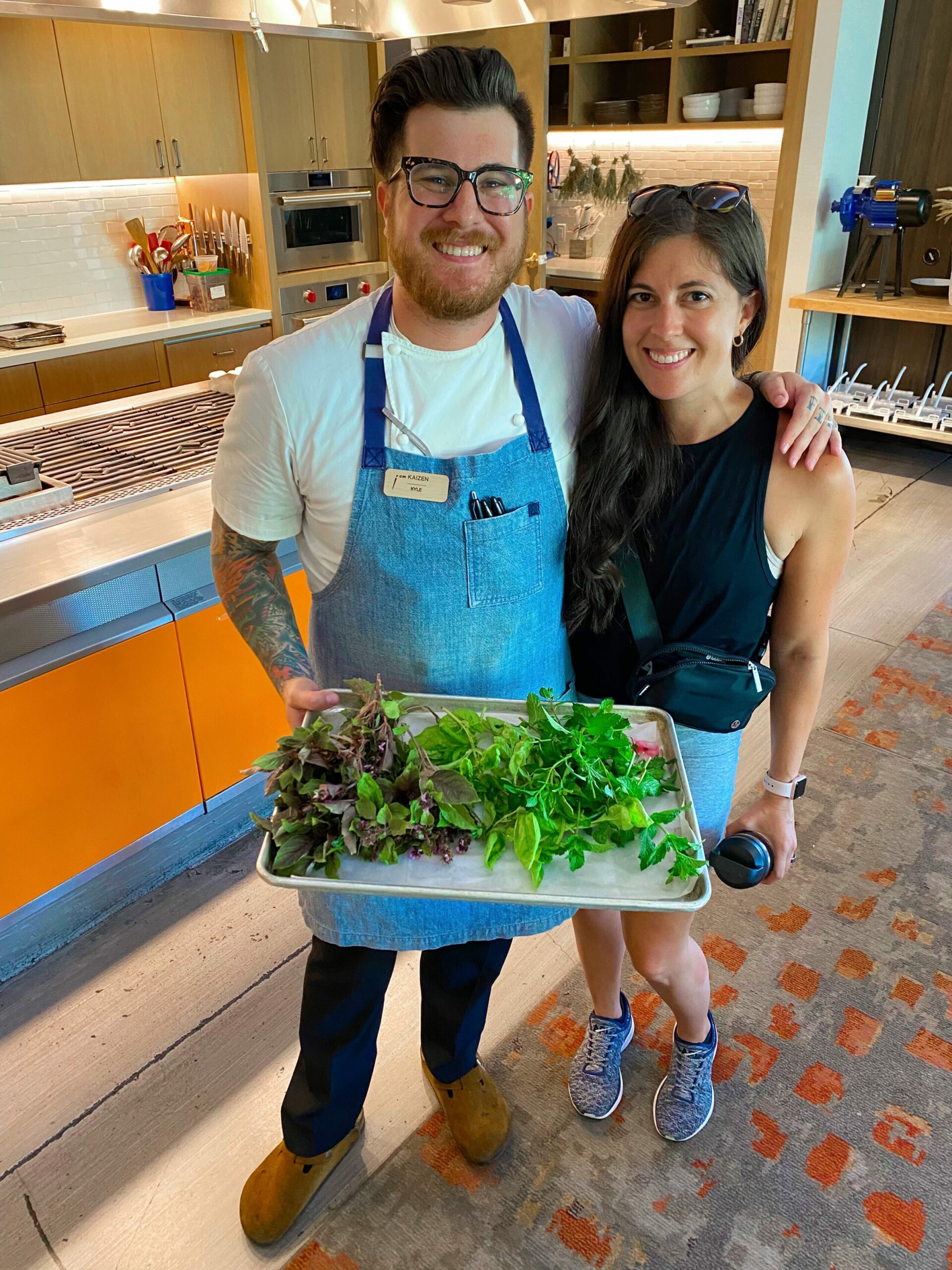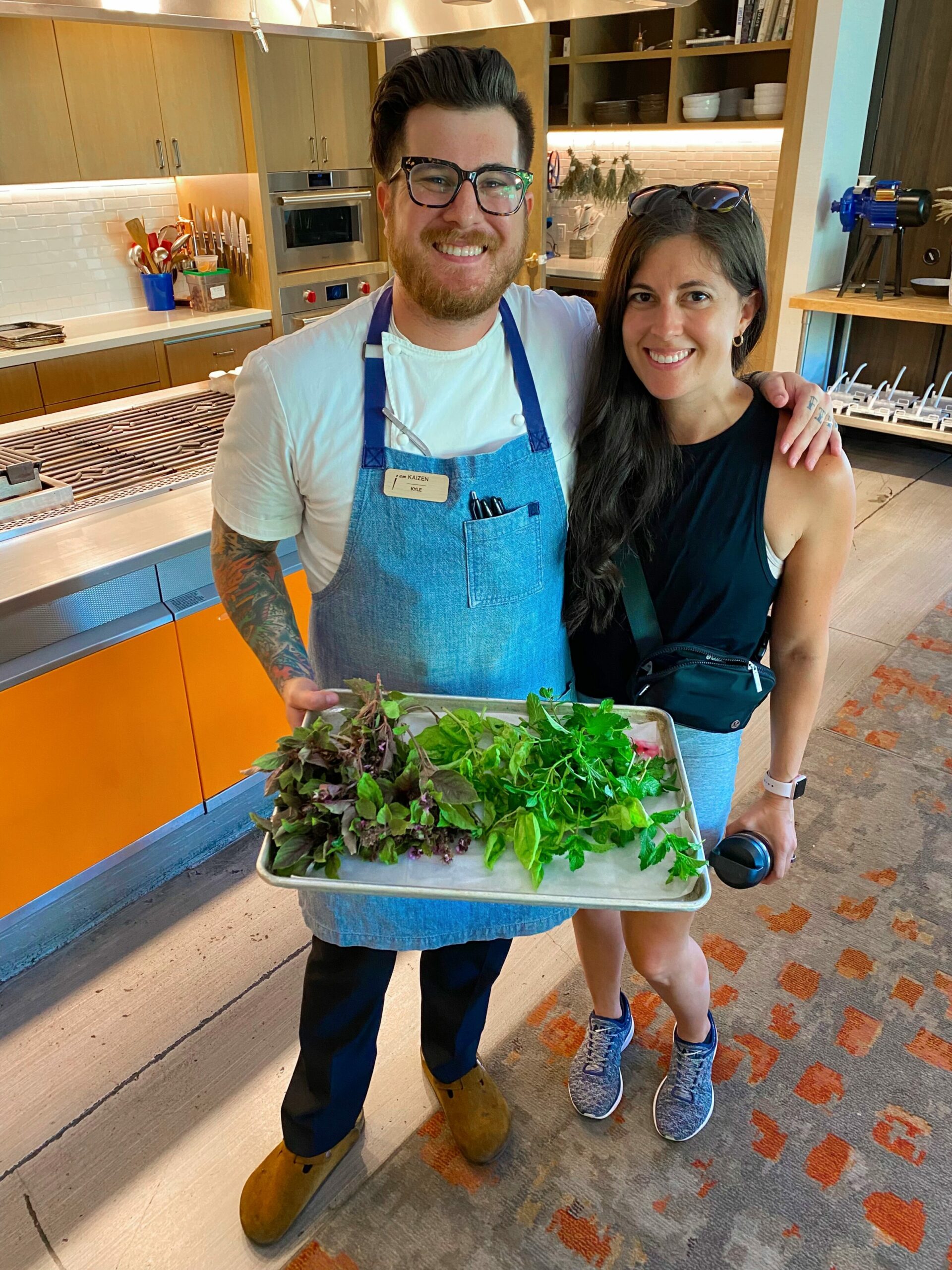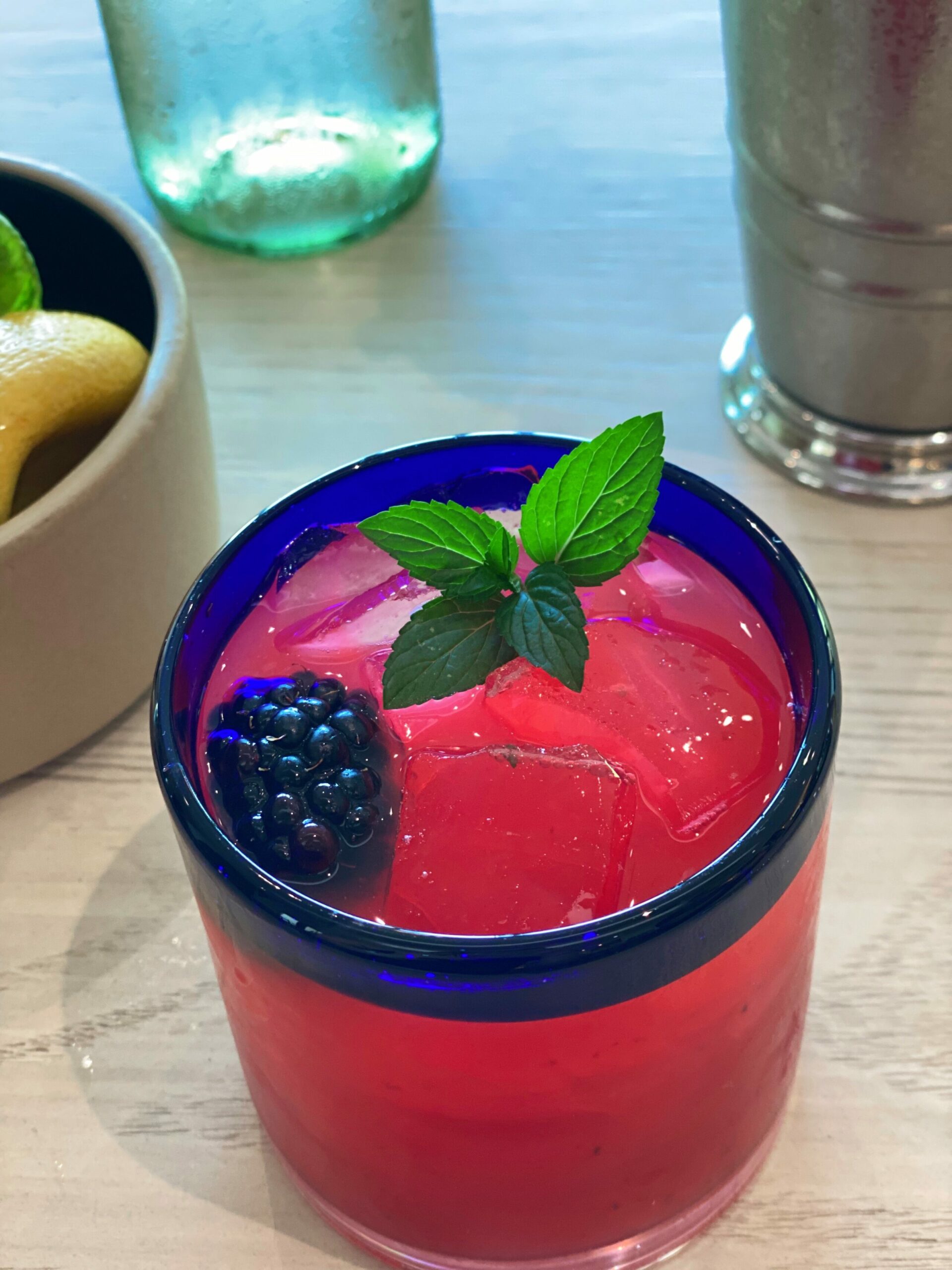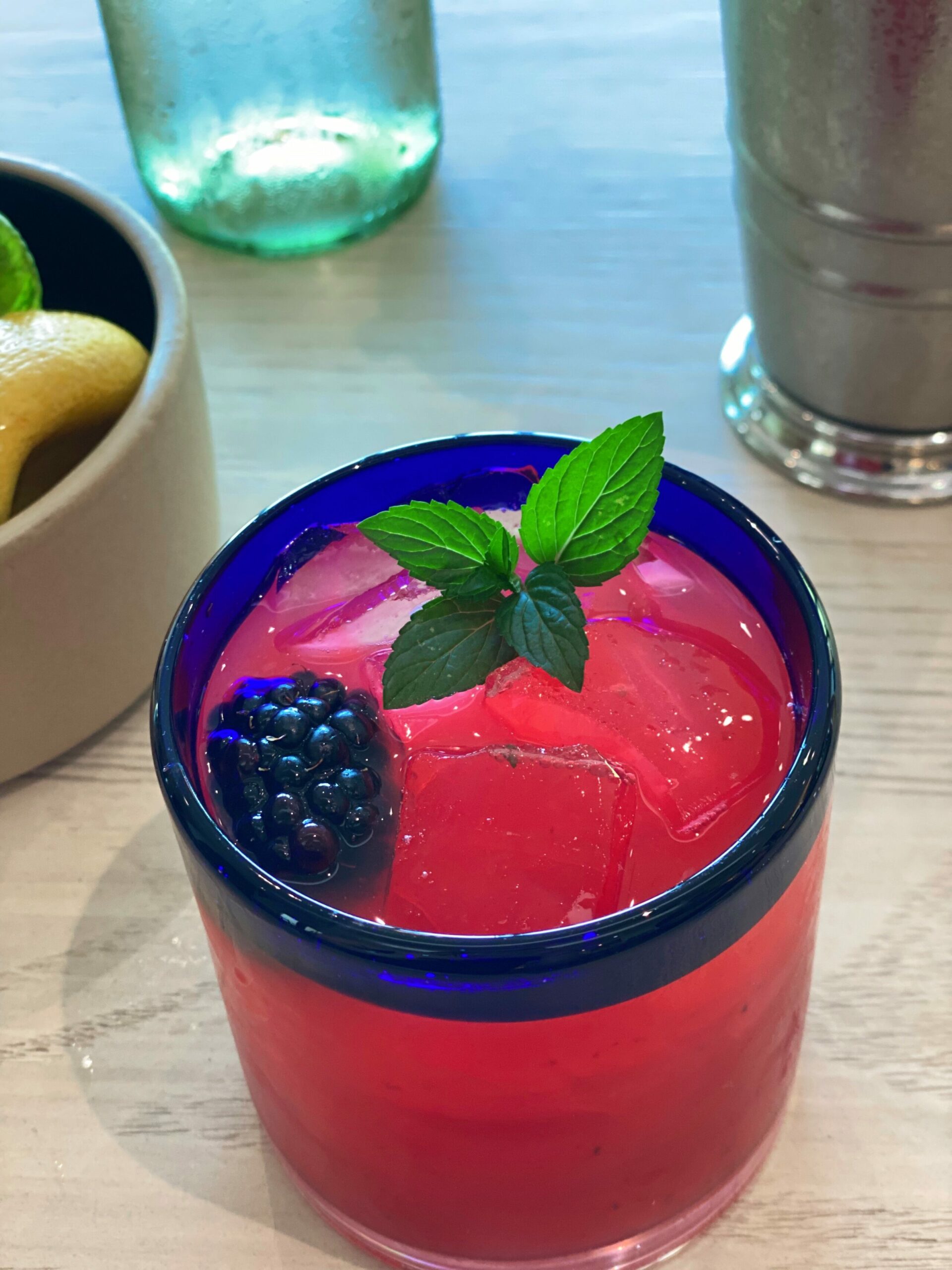 He also made this watermelon salad for our group to enjoy with the cocktails: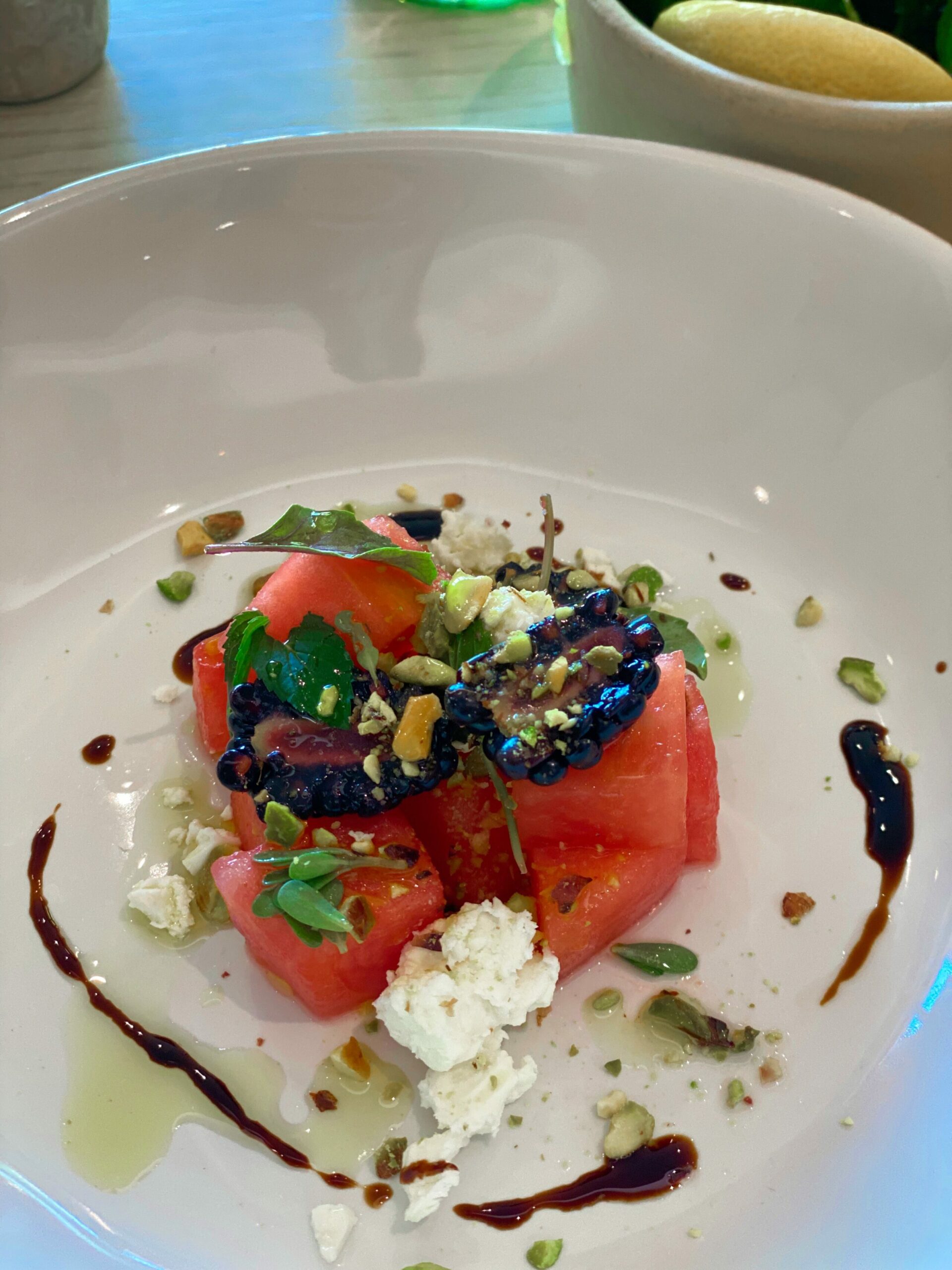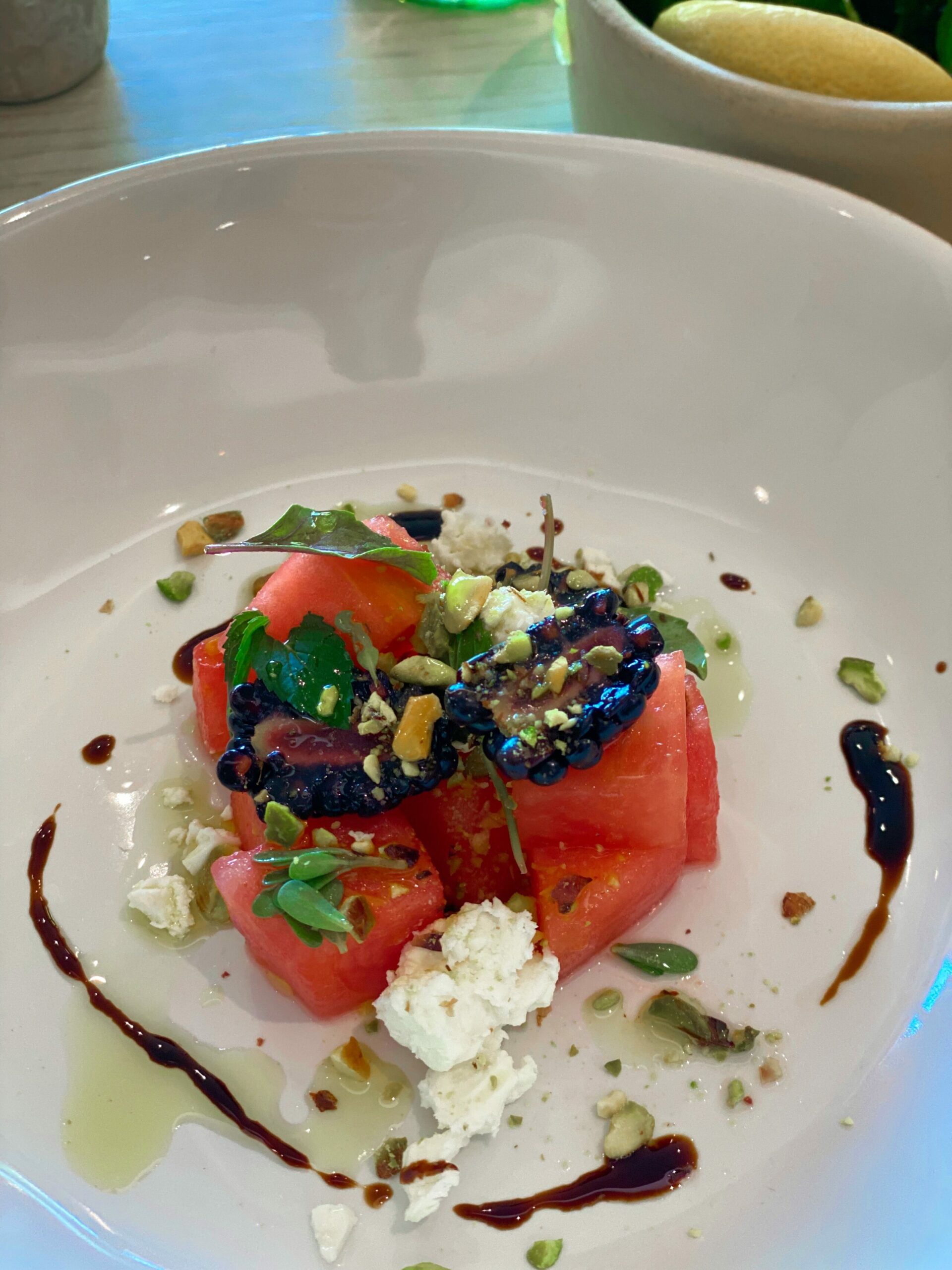 We had massages booked and it was probably my first time ever getting a massage after a giant cocktail, and TBH, it was everything. I got the grounding massage, which is head, feet, and hands, and I did the thing where I fell asleep and jerked awake. It was a gold star.
We shopped in the boutique, and wrapped up the evening just in time to pick Liv up from dance. I have a feeling we'll be back again soon. 😉
Fitness + good eats:
Naked collagen! I was on the lookout for a new collagen brand (my previous fave was bought by another company) and have been SO pleased with the Naked brand. They sent me a couple of goodies to try, and the collagen is my new fave. It's flavorless and dissolves perfectly into my coffee. It's also sourced from pasture-raised cows in Europe with very simple ingredients; no added fillers or sweeteners.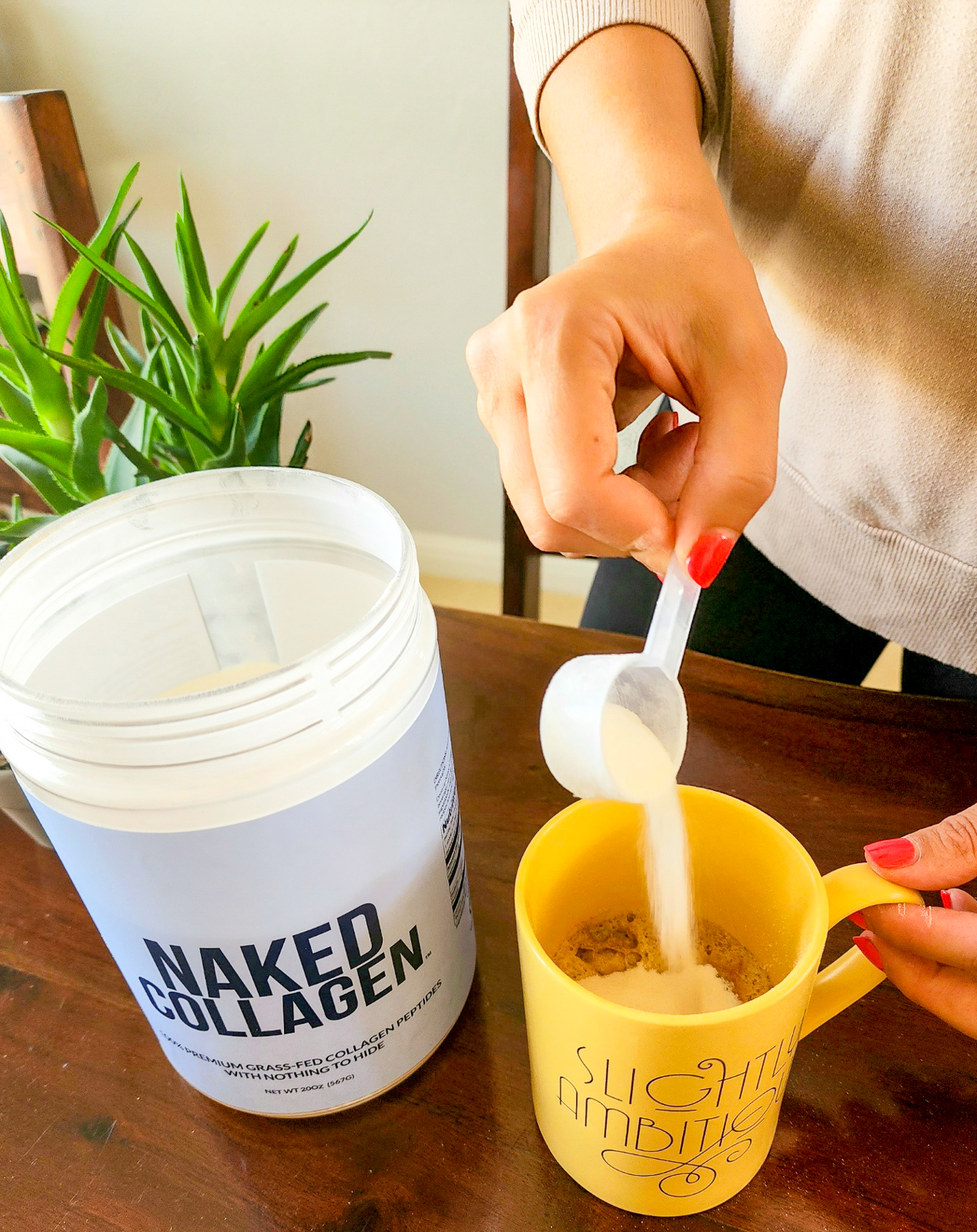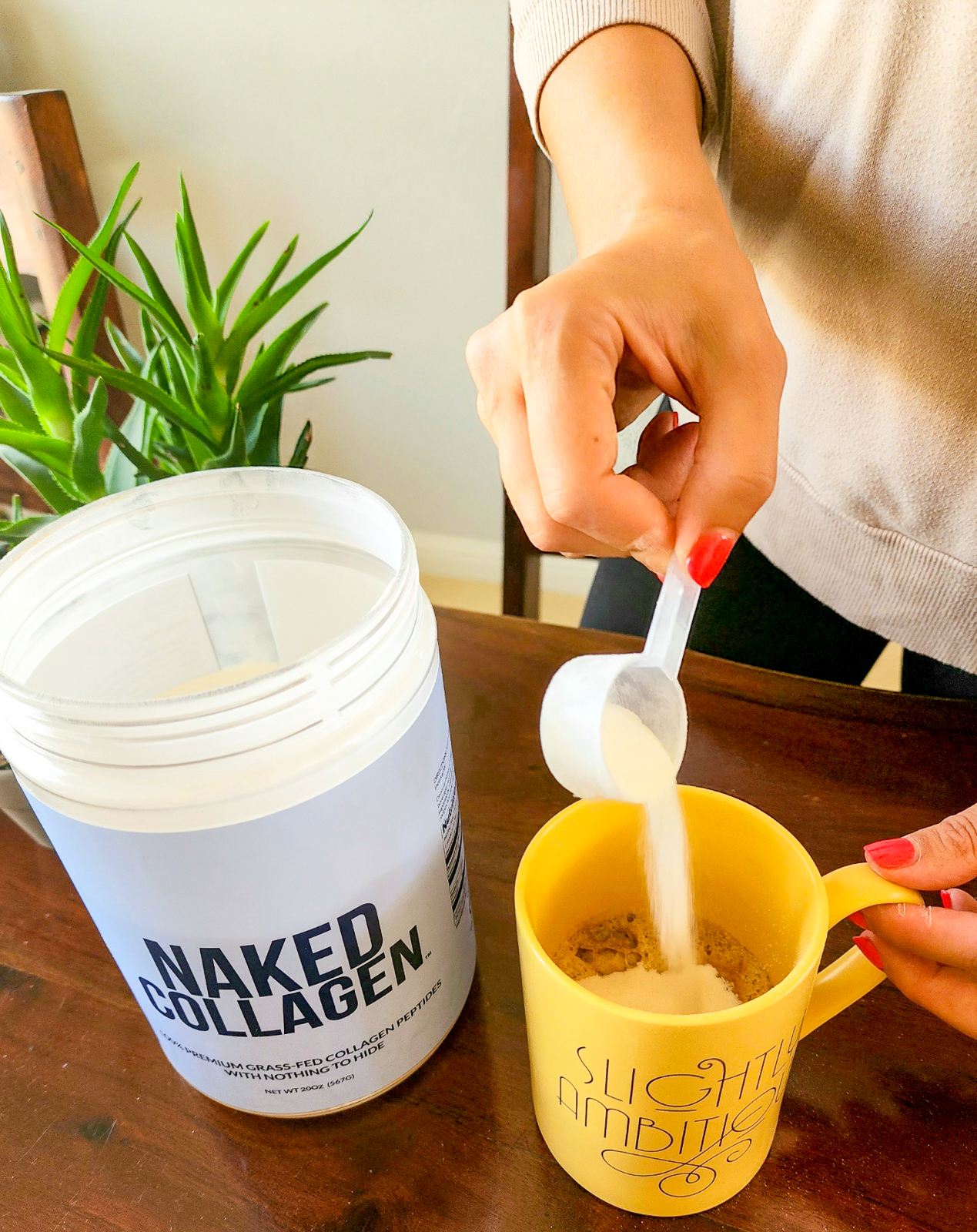 They also sent a container of their lemon blueberry protein, which is DELICIOUS. I love it in oatmeal with blueberries and peanut butter on top, and also made some protein balls with 2 scoops of protein powder, some oatmeal, peanut butter, lemon zest, and a little maple syrup. (Here's the link to standard protein ball recipe and you can always adjust the flavors.)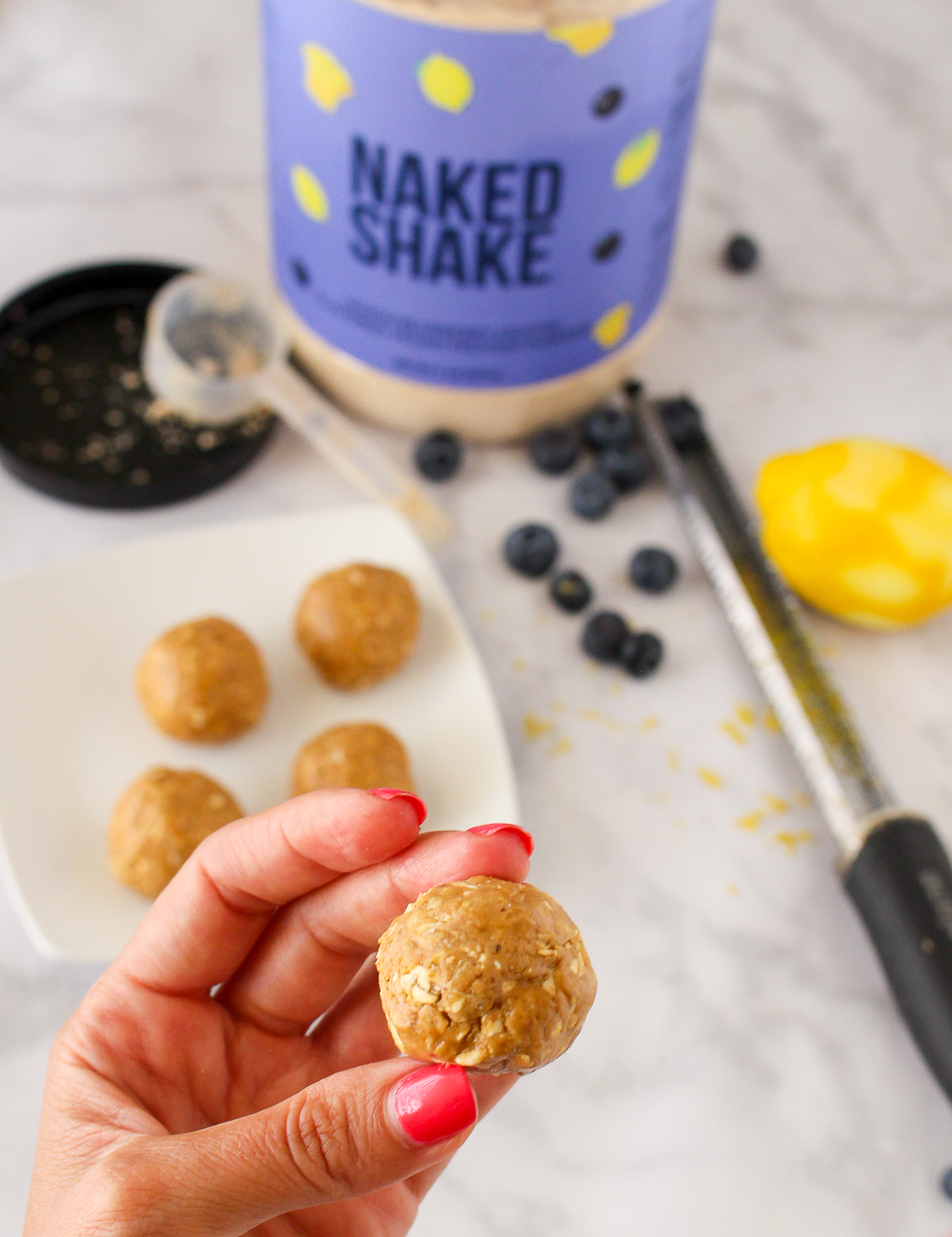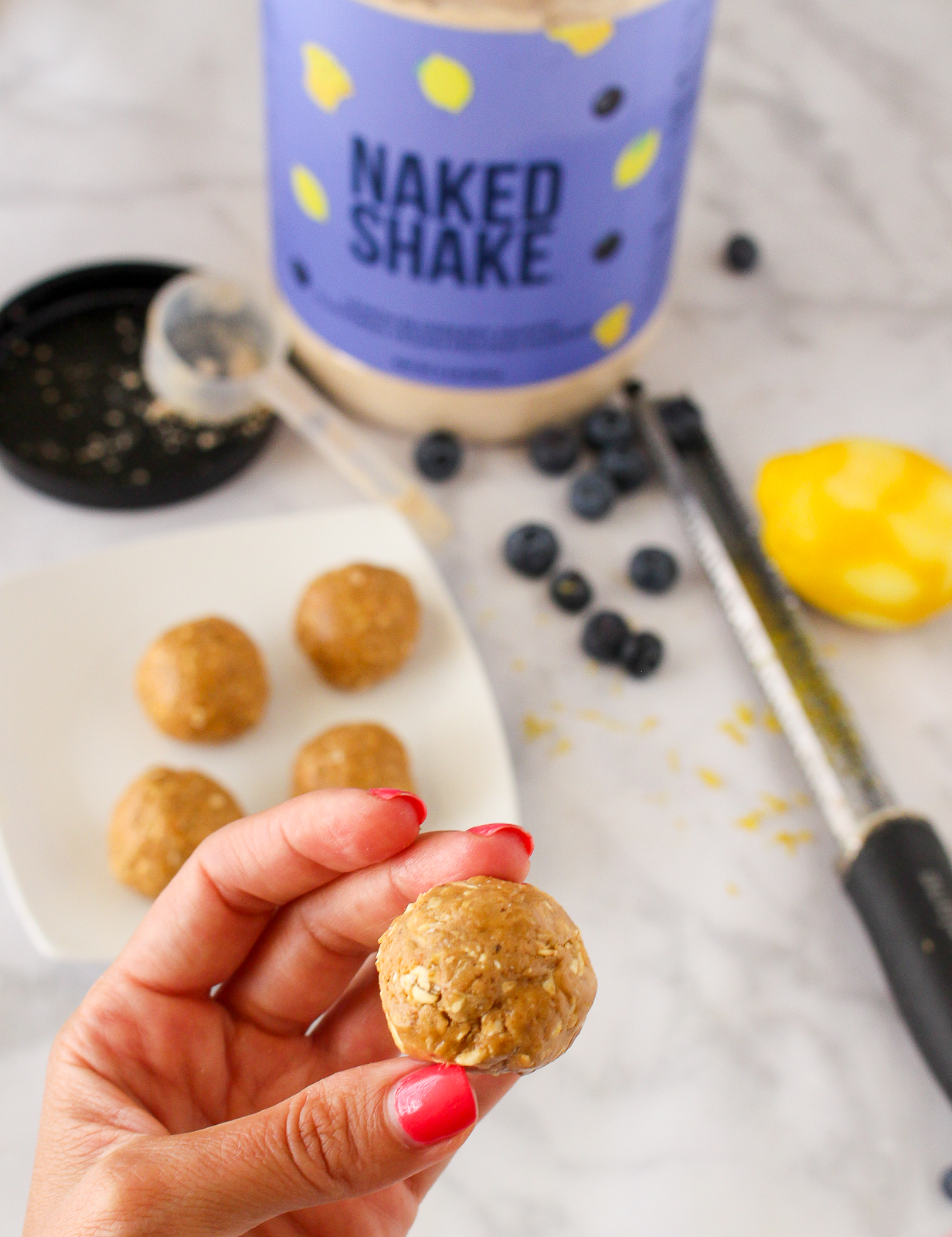 You can check out everything they offer here! I want to try the protein cookies. Out of all of the packaged ones I've seen, they seem to have the best ingredients.
Are fitness trackers motivational?
Fashion + beauty:
Your faves from the Nordstrom Anniversary Sale! I have two posts about the sale so far: this giant roundup with all of my top picks, and this post with under $50 and fitness faves.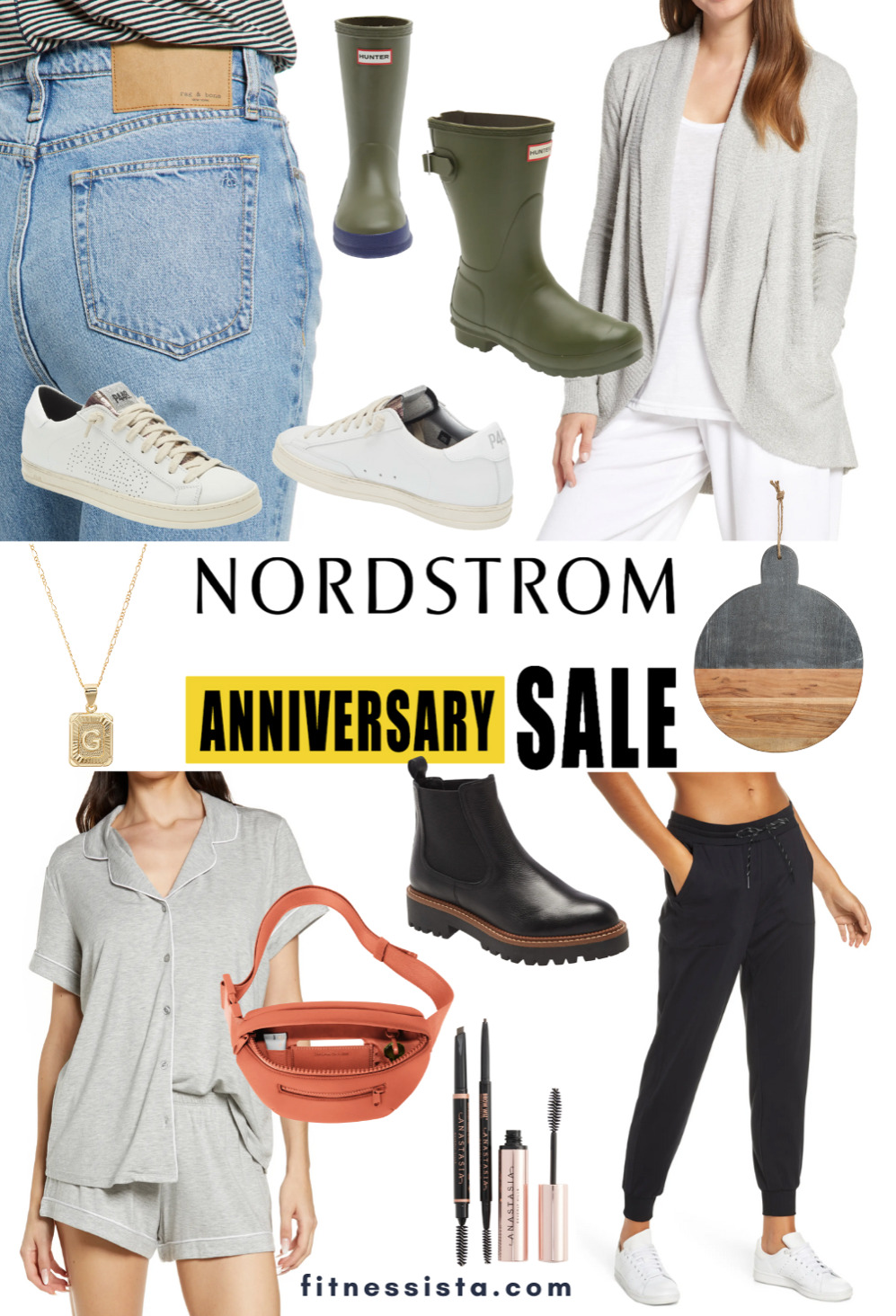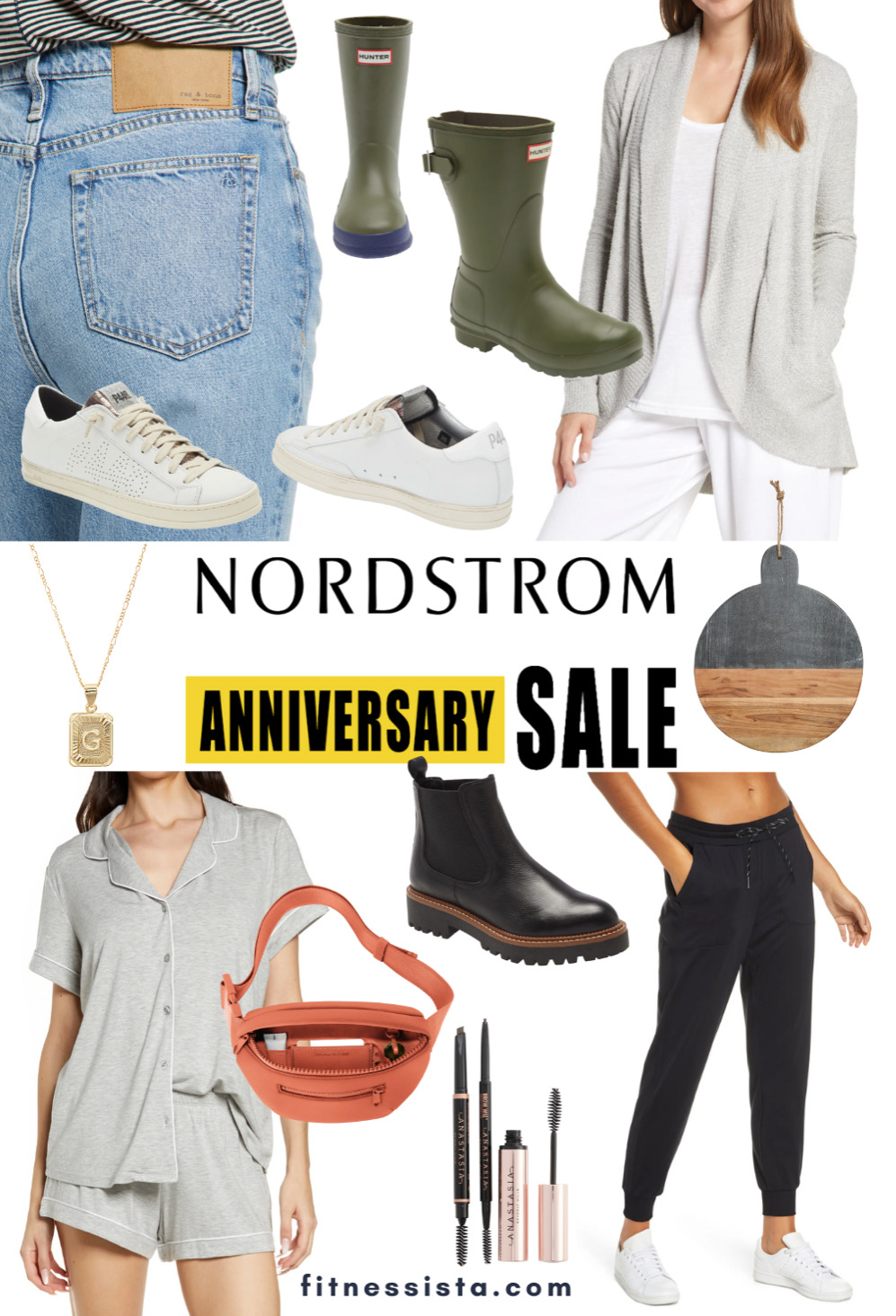 According to analytics, here are your top picks from the sale so far!
This dress was the top pick by a LANDSLIDE, and I totally know why. It's so flattering, you can dress it up or down, and they have a ton of colors. I have so many of these dresses and it's such an awesome deal at $36. (You can also add a sweater and booties to transition into fall.)
These cozy and cute pocket joggers.
This cardigan. I bought it in the sale a couple of years ago and wear it all the time, especially when I'm chilly at night with my pajamas. This cardigan is a dream for my postpartum mama friends.
The best everyday thongs and my fave bra in the world.
This belt bag! I have two Dagne Dover backpacks and they're my go-to travel backpacks. The fabric is amazing and I love that they have a belt bag now!
These men's performance shorts that look just like the lulu ones.
My go-to shorts pajamas. Ordered the animal print ones!
Live-in high waist leggings. These are my #1 fave leggings because they have a flattering high waistband, they're not see-through, not too heavy, and you can wear them for the gym and for life.
This gorgeous initial pendant necklace.
These cute water-resistant Chelsea boots.
And this one isn't part of the sale but worth sharing, because so many of you joined me in my new hoodie obsession. I hope you love it just as much as I do! The fabric is so soft and amazing.
Read, watch, listen:
After not watching anything on Netflix in ages, I watched all of Keep Sweet: Pray and Obey. It was outside my usual fluff genre, and it was devastating. It was also intriguing to see such an extreme level of brainwashing. There aren't enough trigger warnings in the world for this one, just a heads up.
Reading this book right now and it's a perfect light summer read.
Loved this recent episode of the Model Health Show.
Happy Friday, friends!
Thanks so much for stopping by the blog today and I'll see ya soon.
xoxo
Gina