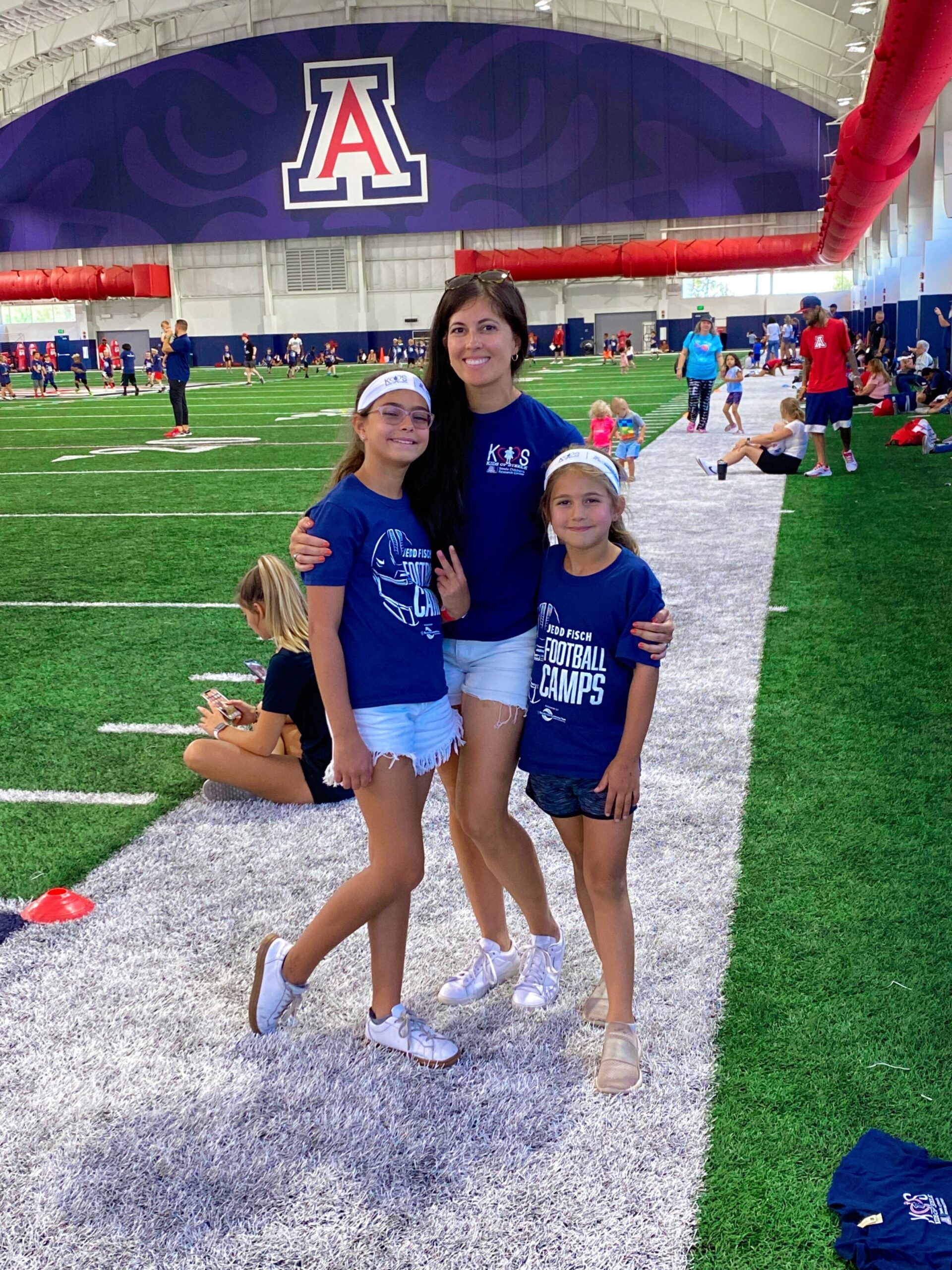 Hey hey! Happy weekend! What are you up to? I hope that you have the loveliest weekend ahead. It's supposed to rain here (BLESS IT) and we're also off on a little staycation. We'll be riding horses, doing archery (the girls are pumped) and enjoying time by the pool. I'll be sharing the fun over on IG stories if you want to follow along over there.
It's time for the weekly Friday Faves party. This is where I share some of my favorite finds from the week and around the web. I always love hearing about your faves, too, so please shout out something you're loving in the comments section below.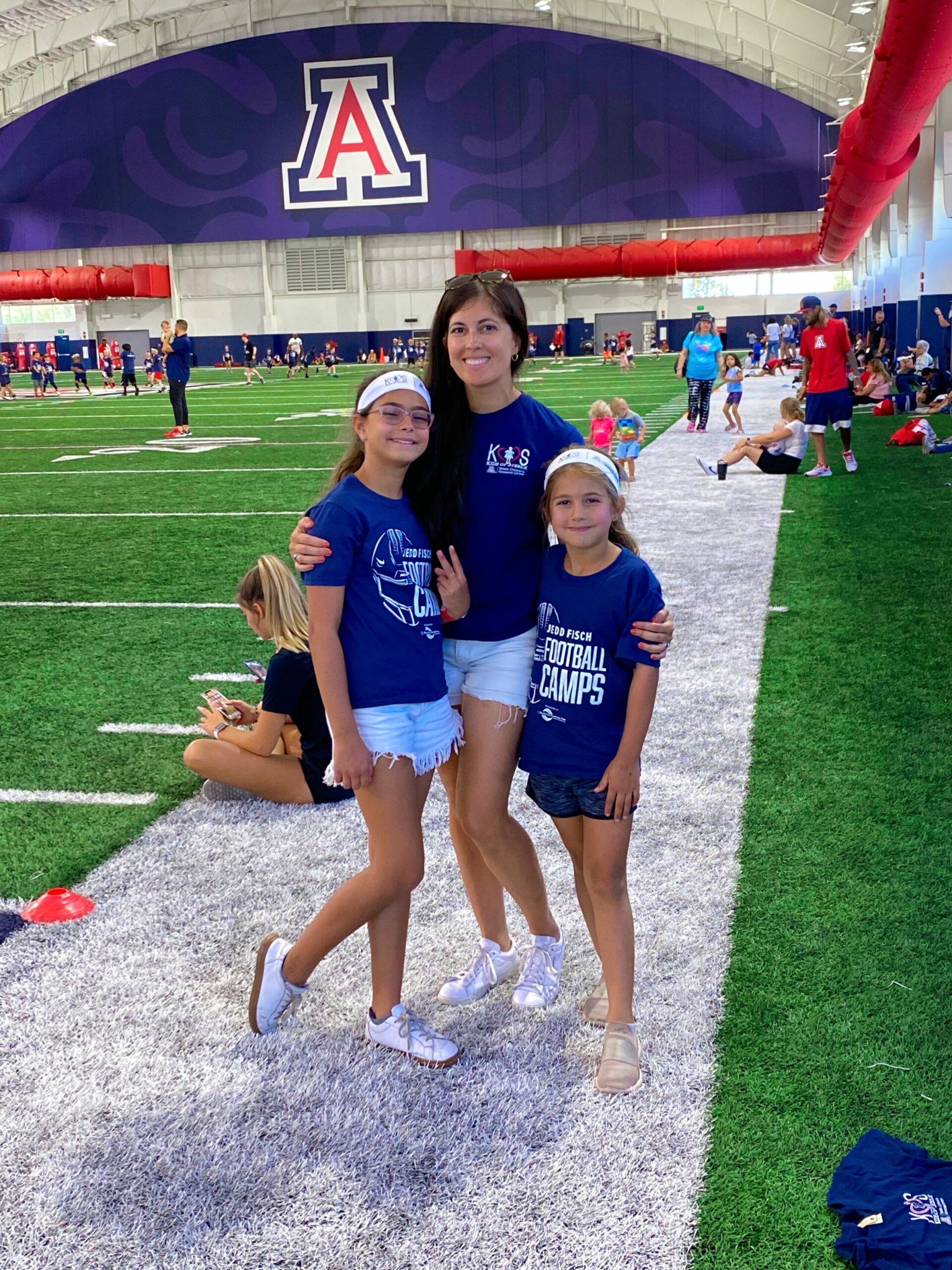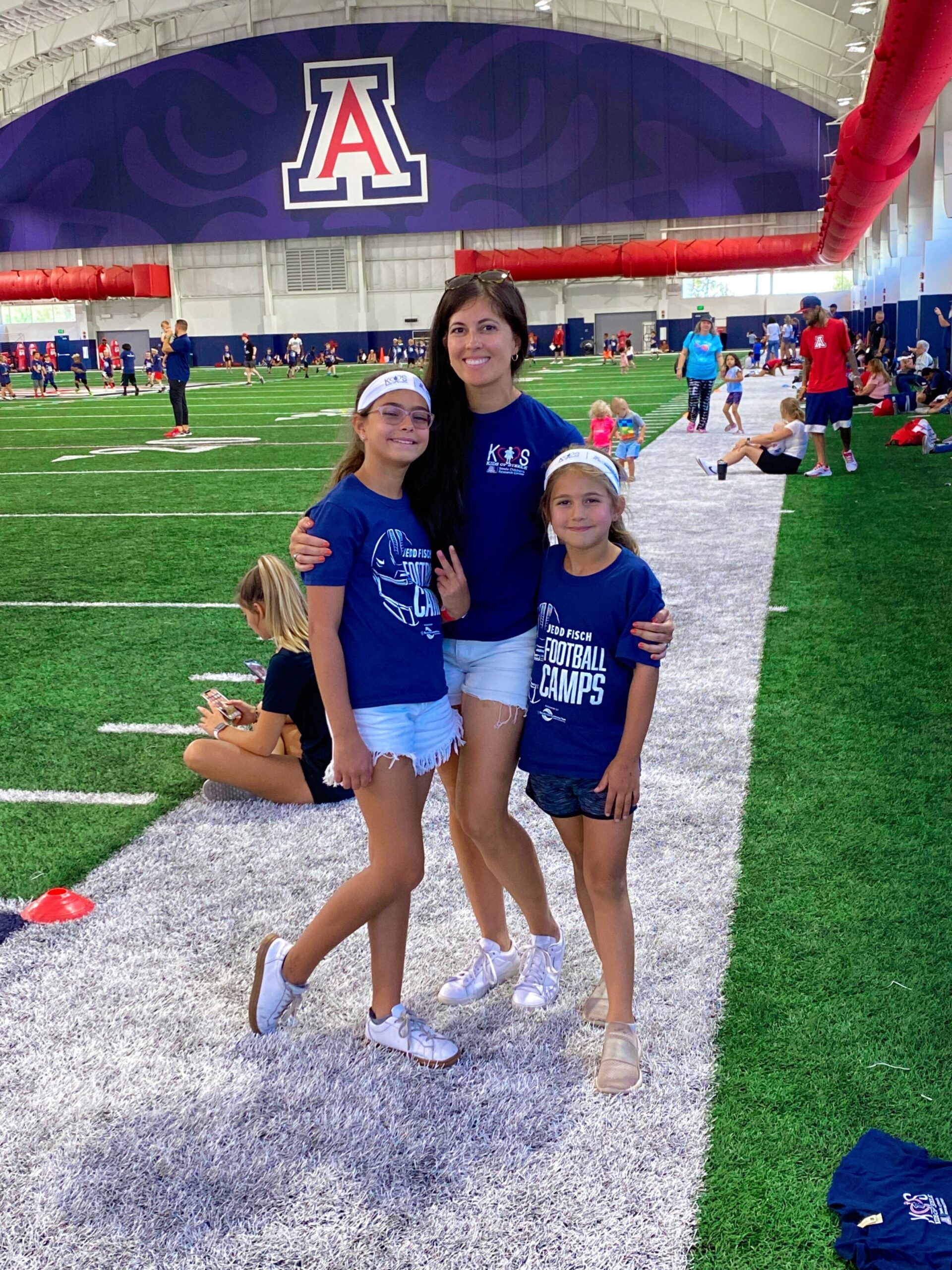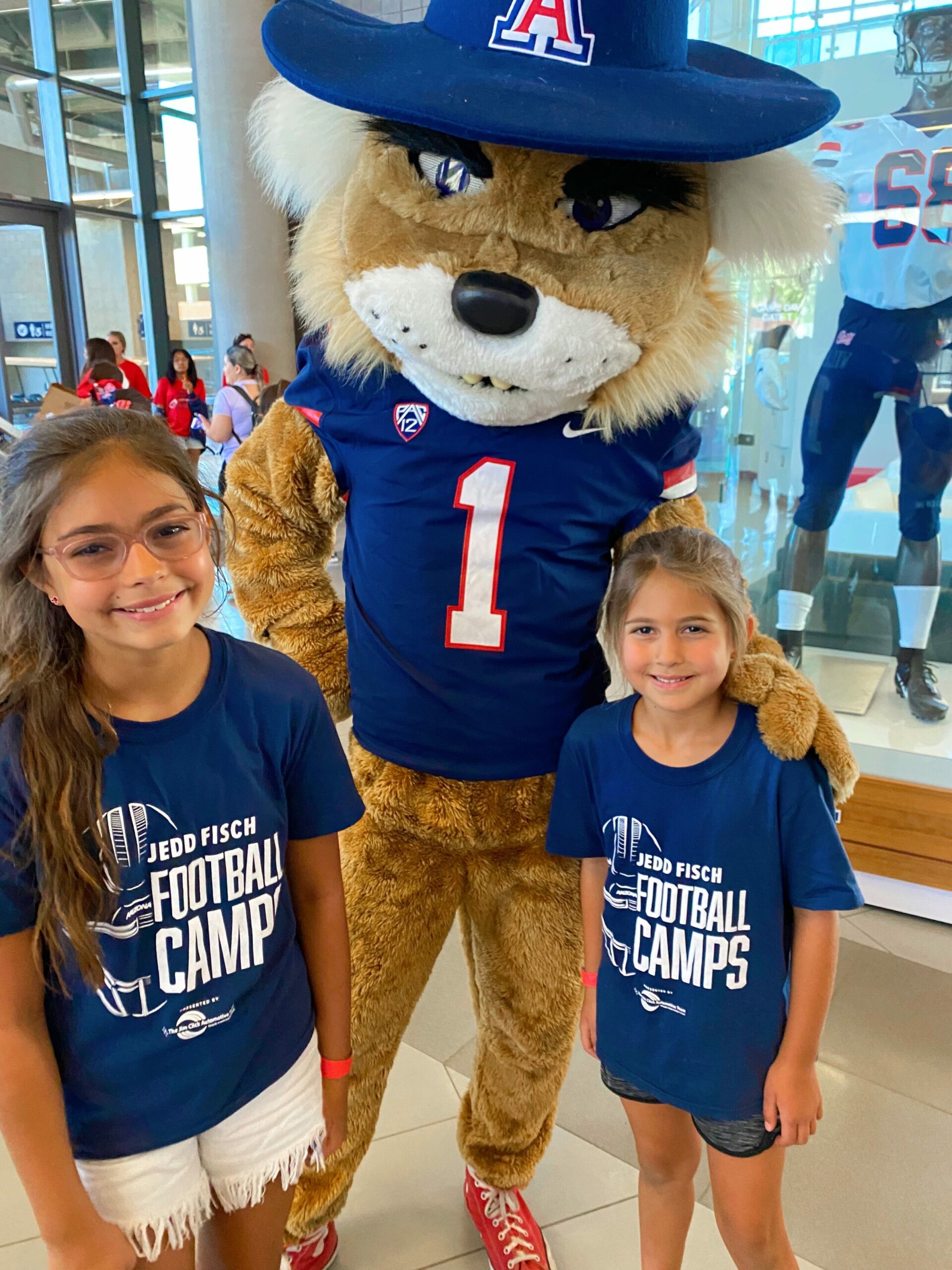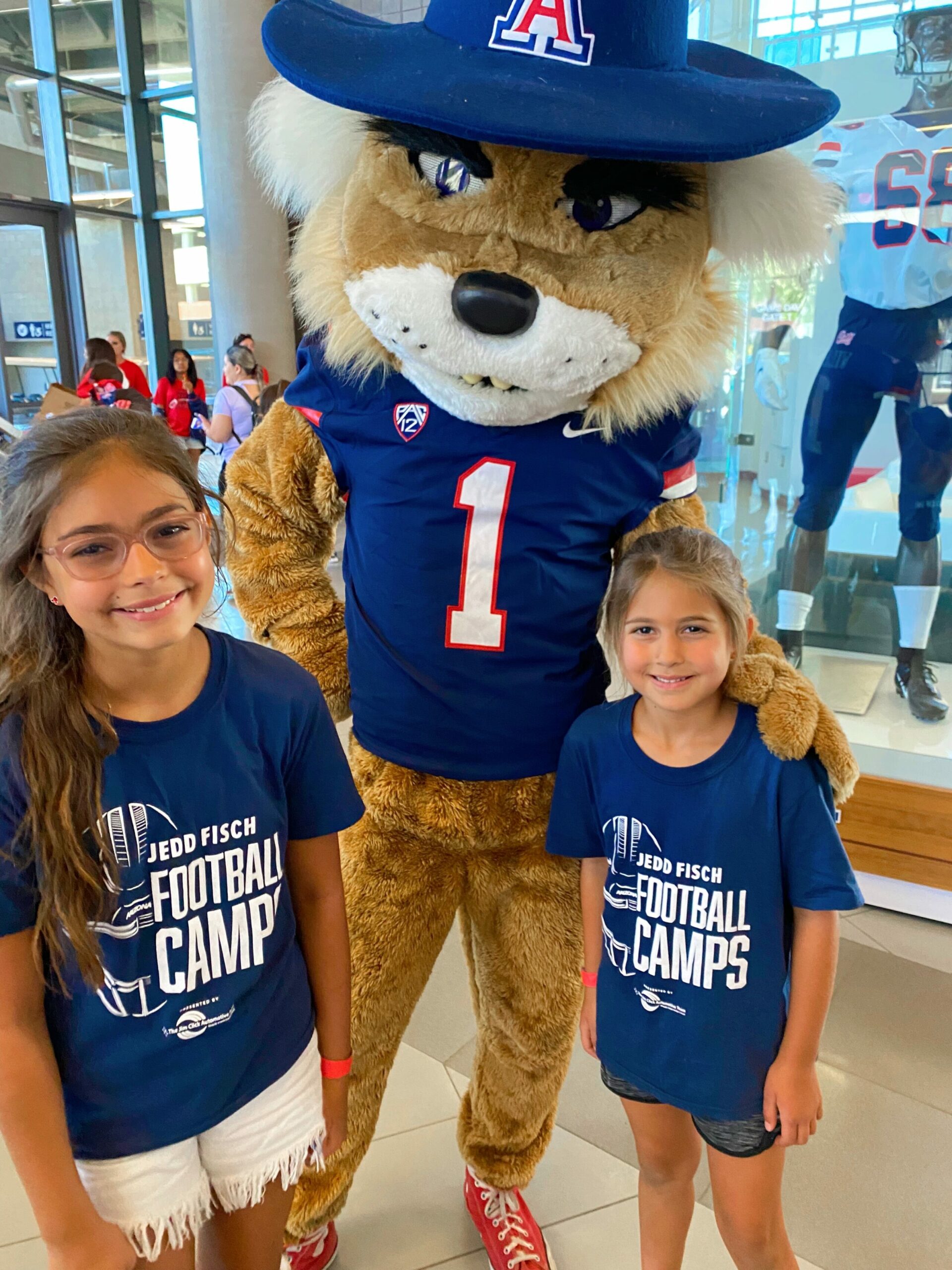 (Pics from football camp at the University of Arizona! The girls were able to attend as part of Kids of Steele, a local organization that we belong to, and they also got photo ops with Wilbur and Wilma, plus the opportunity to tour the football facilities and meet the football players. It was such a fun event and the kids all loved it!)
Friday Faves
Fashion + beauty:
The new Beautycounter AHA toner is heeeeere! I was lucky to get my hands on an advance product sample and it's one of my favorite new products. I'm so pumped I can finally spread the word because I've been using it now for the past few weeks with amazing results.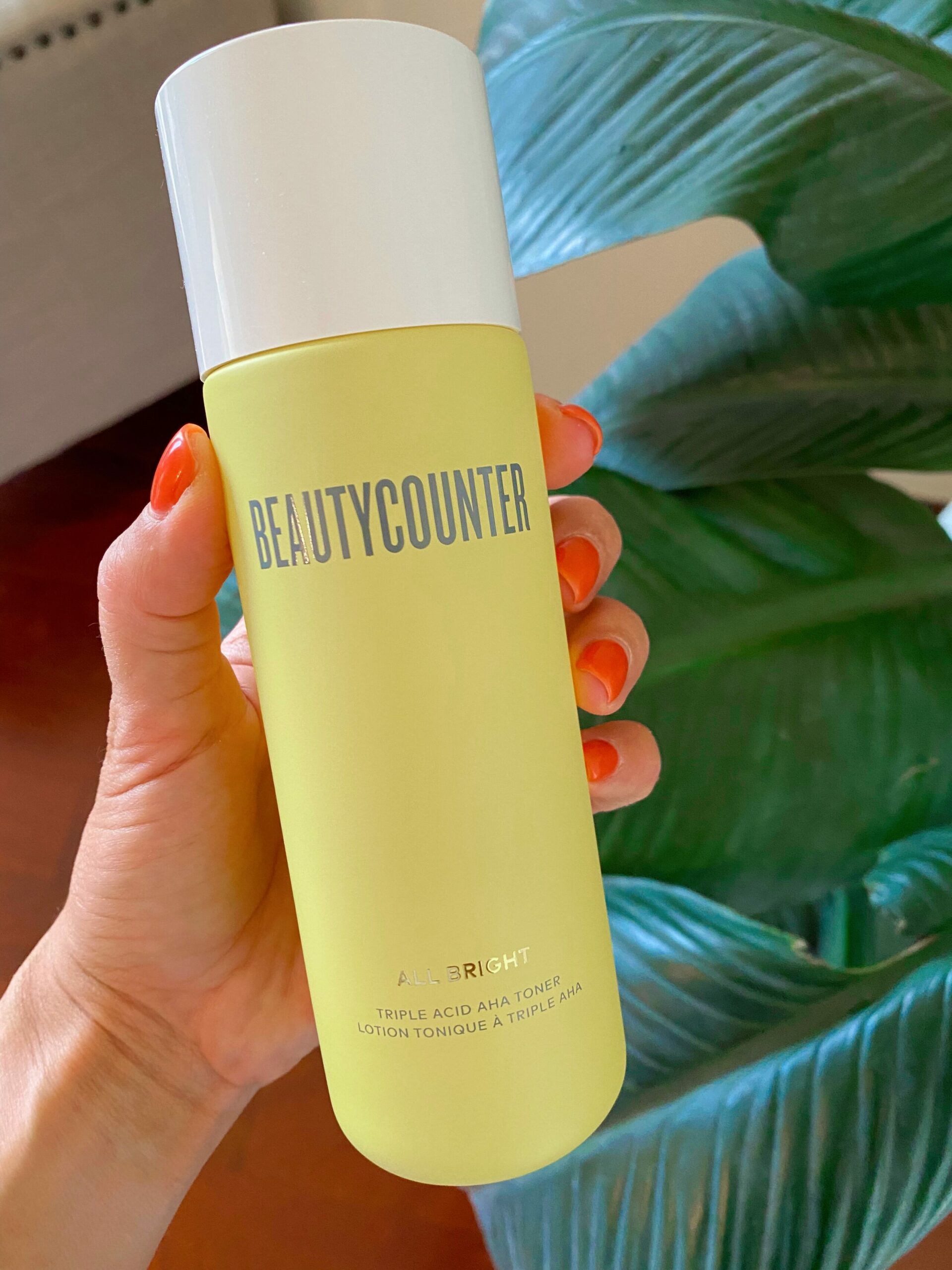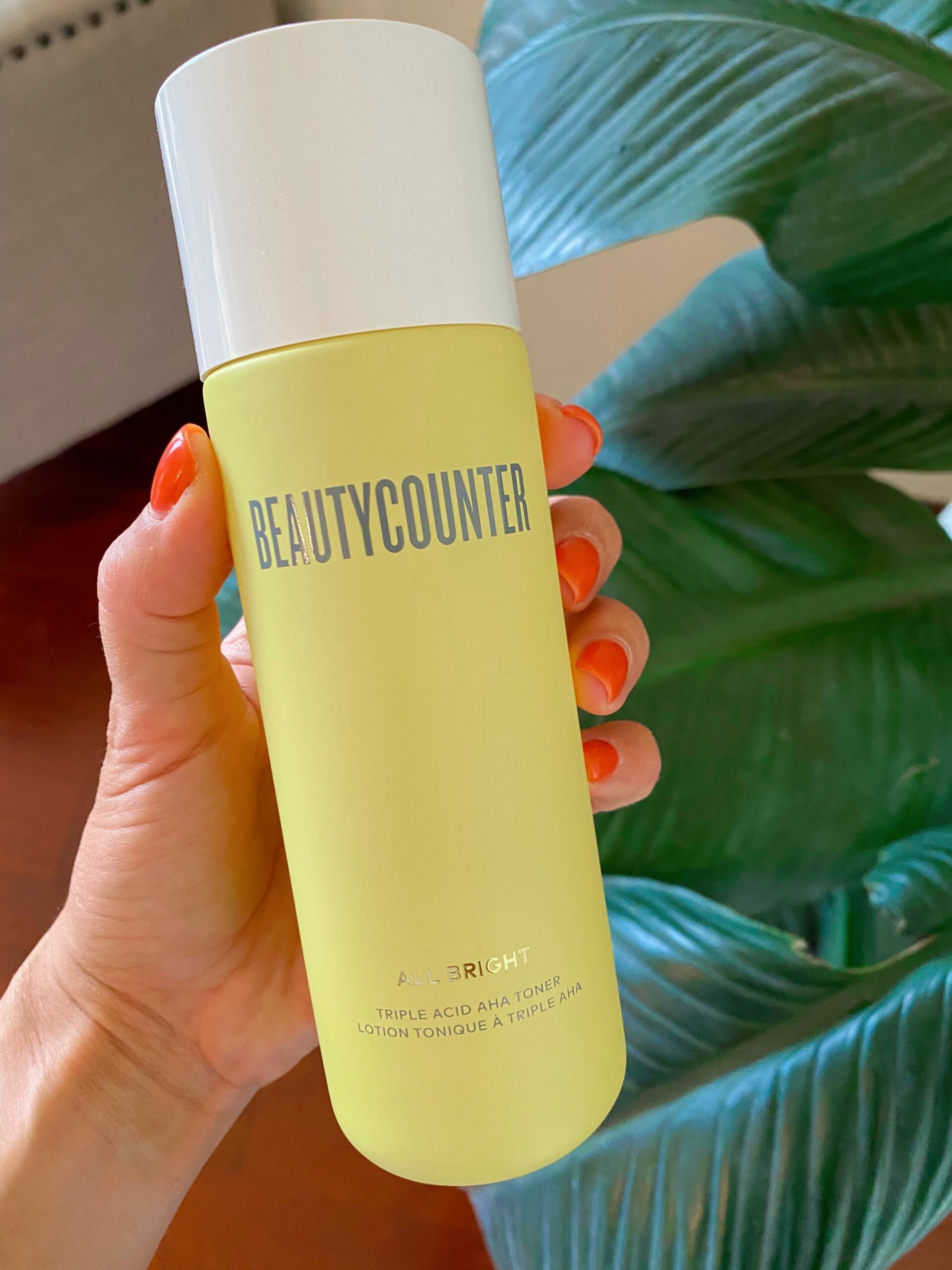 Here are some more details about it:
Made with a powerful blend of AHAs, beta hydroxy acid, kombucha, and niacinamide, this hardworking toner exfoliates skin to reveal a glowing complexion. Plus, it's pore refining, helping to improve and minimize the appearance of pores.
BEST FOR:
Most skin types, especially those looking to brighten skin. If you have sensitive skin, we recommend doing a patch test on the back of your neck or inside of your wrist, and waiting 24 hours before full face application.
PERFORMANCE:
Brightening: Leaves skin soft, smooth, and glowing, and improves skin brightness.
*Pore-refining: Helps minimize and improve the appearance of pores
Resurfacing: Resurfaces dull, tired skin with 8% AHA + 5% phytic acid.
Purifying: Removes residual dirt and impurities, and does not leave skin feeling dry or stripped.
*Based on a 30-subject clinical study after four weeks, used once daily.
RESULTS:
I feel like this has absolutely brightened my skin and helped with pore size. My skin is super sensitive, too, and I haven't had any problems using this. It makes my skin feel supple and smooth, and love including this as part of my routine.
KEY INGREDIENT BENEFITS
Niacinamide + Salicylic Acid (Beta Hydroxy Acid) Blend: Helps improve the appearance of dark spots and brighten skin.
AHA Complex: Blend of glycolic and lactic acids exfoliates dead skin to stimulate cell turnover.
Phytic Acid: Exfoliates to aid in cell turnover to help skin breathe for a natural glow.
Kombucha: Fermented black tea, which helps smooth skin and improve skin radiance.
HOW TO USE: Pour onto a cotton pad and swipe over clean, dry face. Use 1-2 times a week, gradually increasing to once daily use. Can be used as a morning refresh or an evening exfoliation. This would be used after cleansing and before a serum or the Essence. If you use the Overnight Resurfacing Peel or the AHA Mask, you will want to use the toner on opposite days. If you are using it in the daytime, make sure you apply SPF.
Fitness + good eats:
The Summer Shape Up party starts July 11, but it will be here before we know it. Get on the list and mark your calendar now! I'm absolutely looking forward to some motivation to focus on healthy habits as we finish out the summer.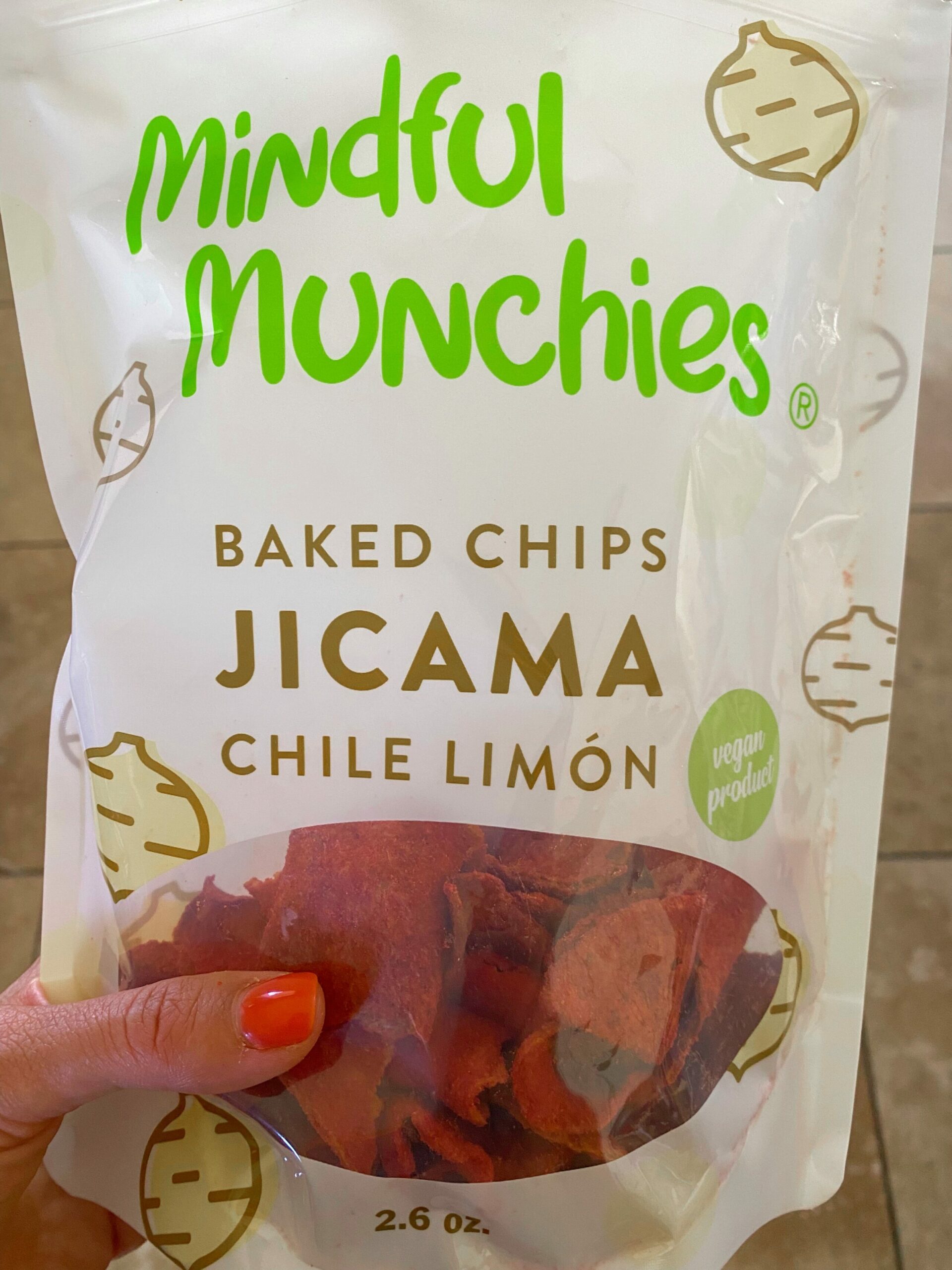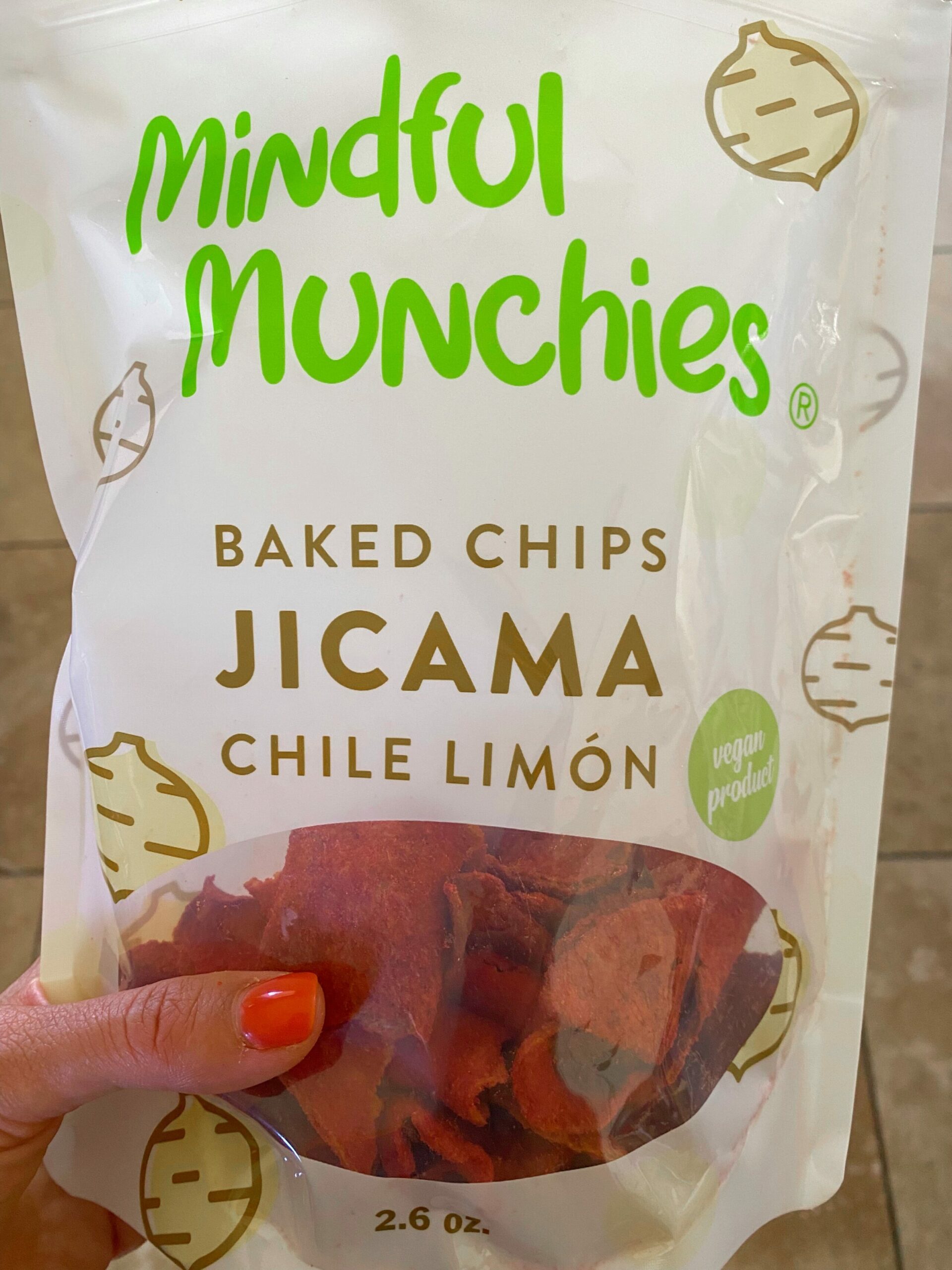 OMG THE BEST baked veggie chips ever. My friend Ana got them for me, who is my snack soulmate. We both love all things spicy, chamoy, and Tajin. These chips are crispy and coated in the most delectable seasoning. Liv and I ate the entire bag in like 20 minutes. I can't wait to order more!!
Love going outside to harvest a few things each day 🙂 The okra is growing like crazy and this year, the carrots are really out of control. I'm pumped for the melon, bell peppers, and tomatoes to be ready – the rain this weekend will help.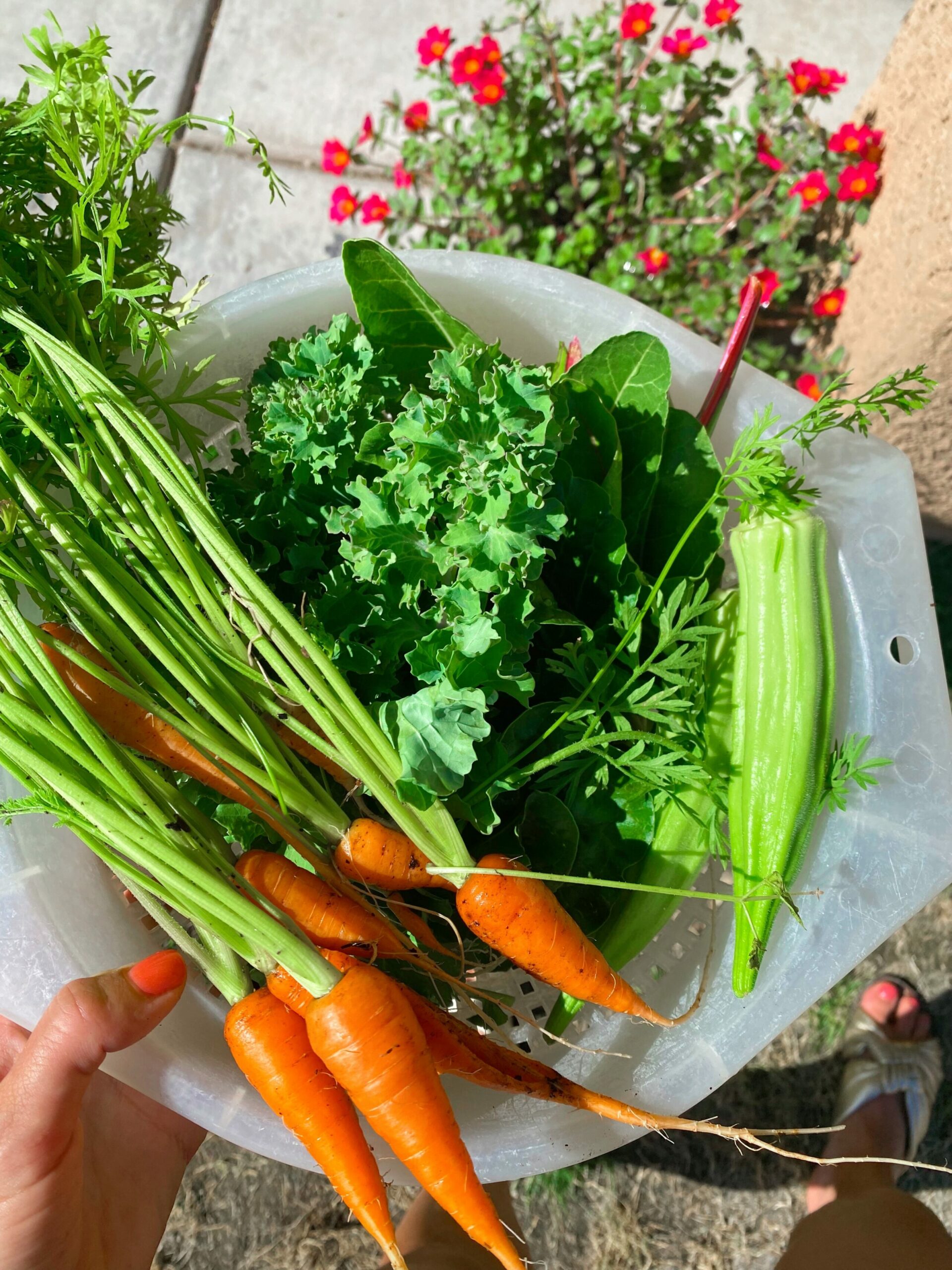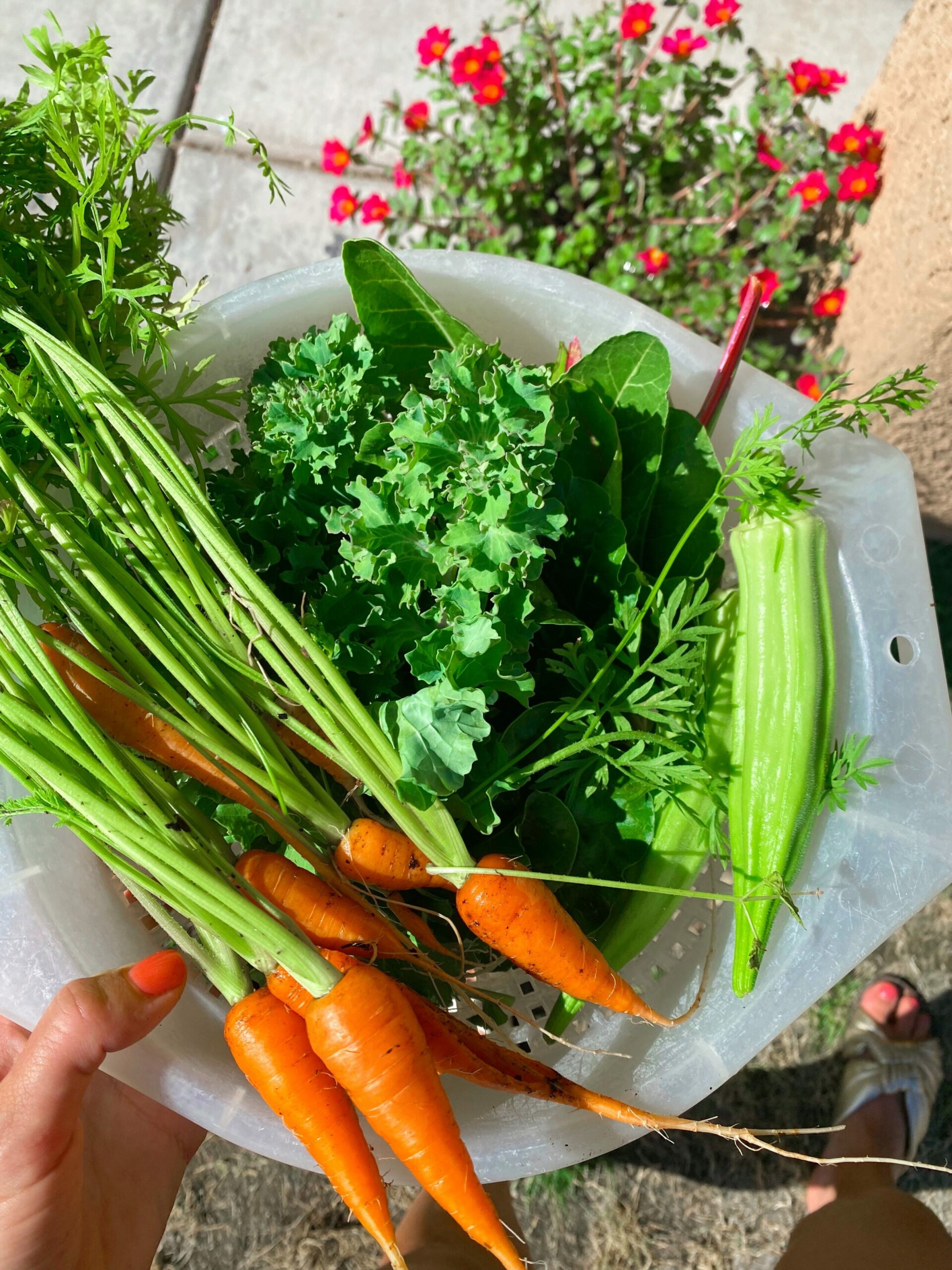 Read, watch, listen:
I took the crew the see Lightyear yesterday at Roadhouse. While it wasn't my faaave Disney/Pixar movie (it only made me cry once lol), it was very good. The kids adored it.
So many audiobook recommendations here.
Using mindfulness to become an "empowered introvert."
Happy Friday, friends!
xoxo
Gina
PS I'm going to do a blog post of my favorite things lately and would love to include some of your faves. What's something you purchased recently that's changed your life? Something you find yourself using constantly? Something you frequently recommend to friends?
Please shout it out in the comments! It can be anything: clothing, accessories, home gear, kitchen gadgets, beauty products, etc.