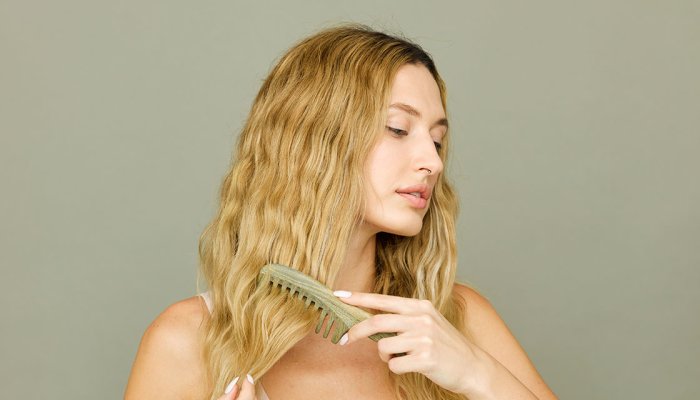 This leave-in spray is a multitasking hair care hero: It detangles, conditions, and provides UV protection. My tresses certainly need all three, and they drink up the hair-healthy ingredients almost instantly. For slip, there's cocoa seed butter, avocado oil, and sunflower seed oil; for hydration, there's aloe vera juice, sea buckthorn oil, and panthenol; and for hair strength and protection, there's biotin, kiwi extract, spinach leaf extract, chia seed oil, rosemary extract, and sunflower extract.
The latter ingredients are especially rich in antioxidants, which help disarm free radicals and serve as a UV barrier. (Friendly reminder: Without some sort of buffer for those UV rays, you may wind up with dryness, split ends, and even premature graying down the line.)
The result? A nutrient-packed formula with a nice, mint green hue—it's literally a green smoothie for your strands.