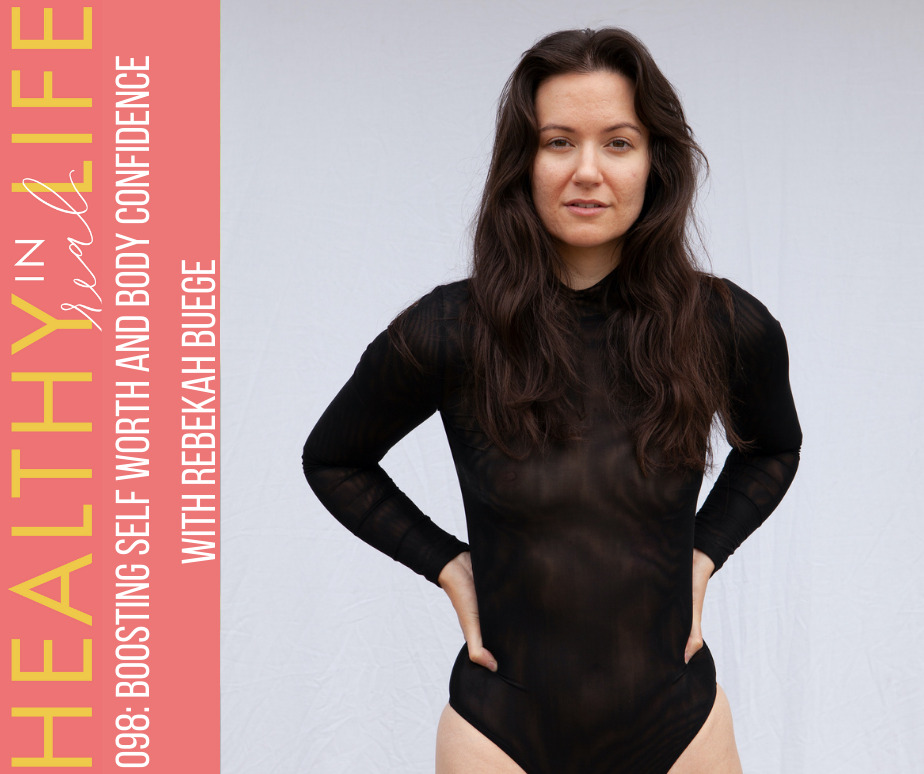 Hi friends! I'm so excited to be partnering with Dr. Stephen Cabral on some upcoming podcast episodes, including this one. I'm currently enrolled in his Integrative Health Practitioner course (Levels 1 and 2) and have learned SO much already. If you're considering expanding your knowledge in health and wellness or are considering making a career change, check it out here.
I've got a new podcast episode up today and am sharing an interview with Bebekah Buege, who is a women's confidence coach. A heads up about this episode: we talk a lot about body image and past events in this post, so I wanted to include this note here if you think this topic would be triggering for you in any way. It's meant to be empowering, but I can absolutely see how this can be a delicate topic, particularly for my friends who have experience with body dysmorphia and/or eating disorders. Please use your discretion and know that I'm holding you in my heart as you heal.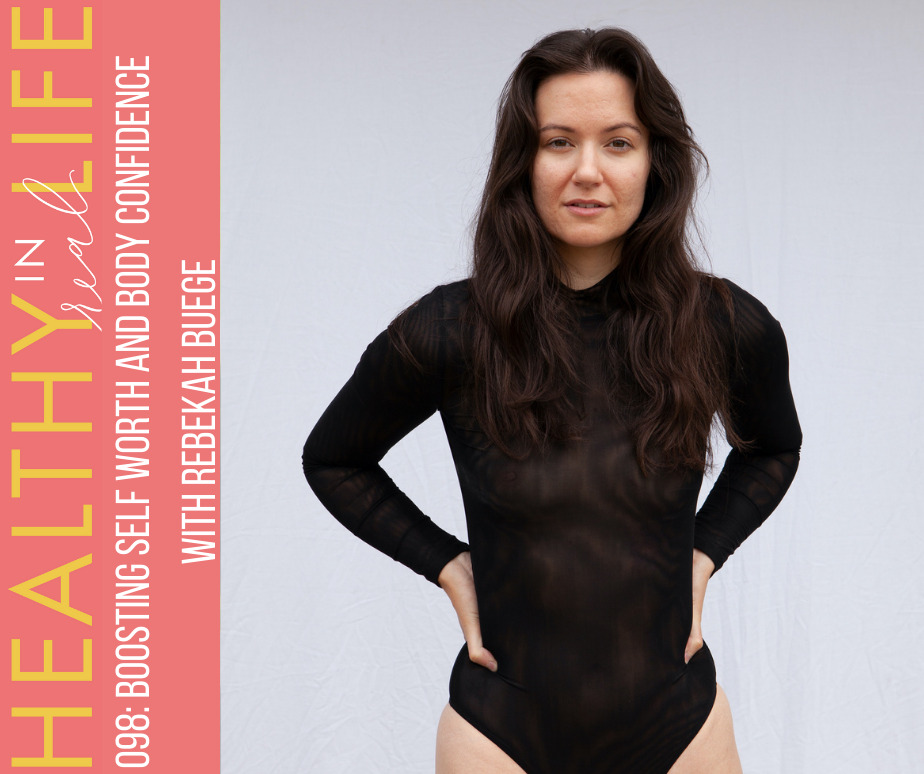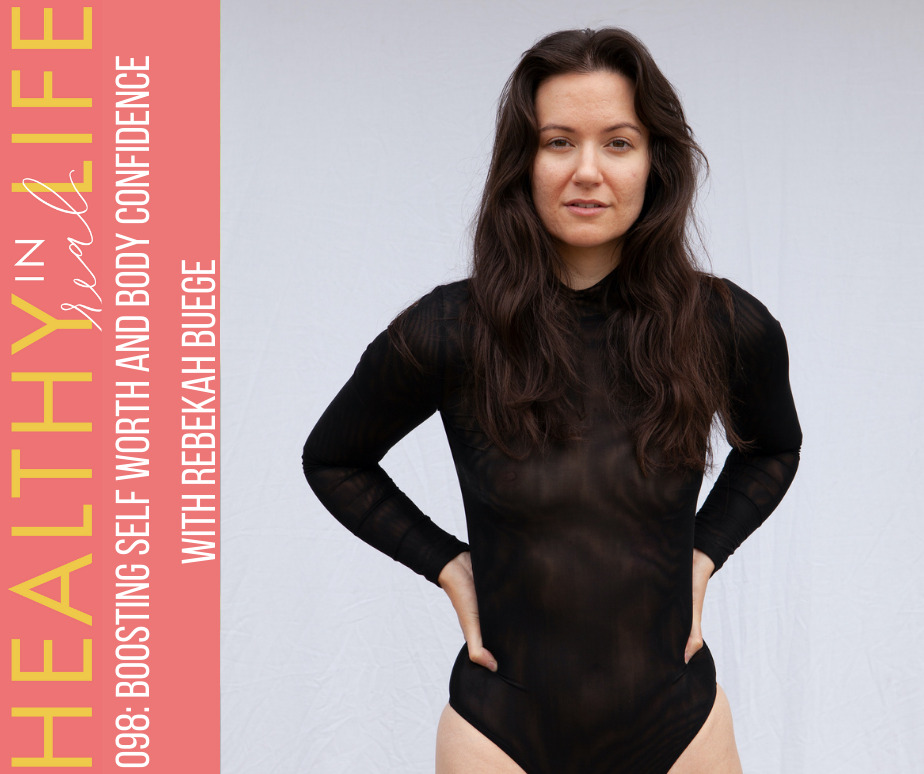 098: Boosting inner worth and body confidence with Rebekah Buege
 Here's a little bit about what we talk about: 
What causes body image issues in high performing women
Feeling good in your skin wearing anything (or nothing at all)
Disarming body image triggers from childhood
Giving compliments without hurting someone's body image
How body image is a philosophical issue, not a psychological issue
and so.much.more.
Here's a bit of background on Rebekah:
Rebekah Buege challenges cultural expectations of women through a philosophical lens of what we individually (and culturally) believe makes a woman good. She teaches women tangible ways to value their body based on what it does and develop a truly loving relationship between body and self. Because believe it or not, you are not your body. This sparked her drive to create Confidently She, a podcast and educational platform centered on developing, experimenting, and enjoying femininity in all its forms. Her work, featured in Darling Magazine and Marigold, touches upon the importance of patience when it comes to our relationships with our bodies, the concept of social currency, and a deep dive into creating a rock-solid sense of self-worth.
Rebekah's book, Social Currency, is set to publish in summer 2022 with over 500 pre-order copies already sold. Social Currency examines how a culture obsessed with perfection uses social currencies such as beauty, power, and status as the ultimate measure of a woman's worth, before showing readers there is another way.
You can find Rebekah on Instagram and check out her website here.
Resources from this episode:
Check out the Integrative Health Practitioner program from Dr. Stephen Cabral here. He has also has a list of promos for Fitnessista listeners, including a HTMA (Hair Tissue Mineral Analysis) and $100 off his 21-day transformation.
I love love love the meals from Sakara Life. Use this link and the code XOGINAH for 20% off their meal delivery and clean boutique items. They have so many amaaazing meals.
Thank you so much for listening and for all of your support with the podcast! Please leave a rating or review if you enjoyed this episode. If you leave a rating, head to this page and you'll get a little "thank you" gift from me to you.