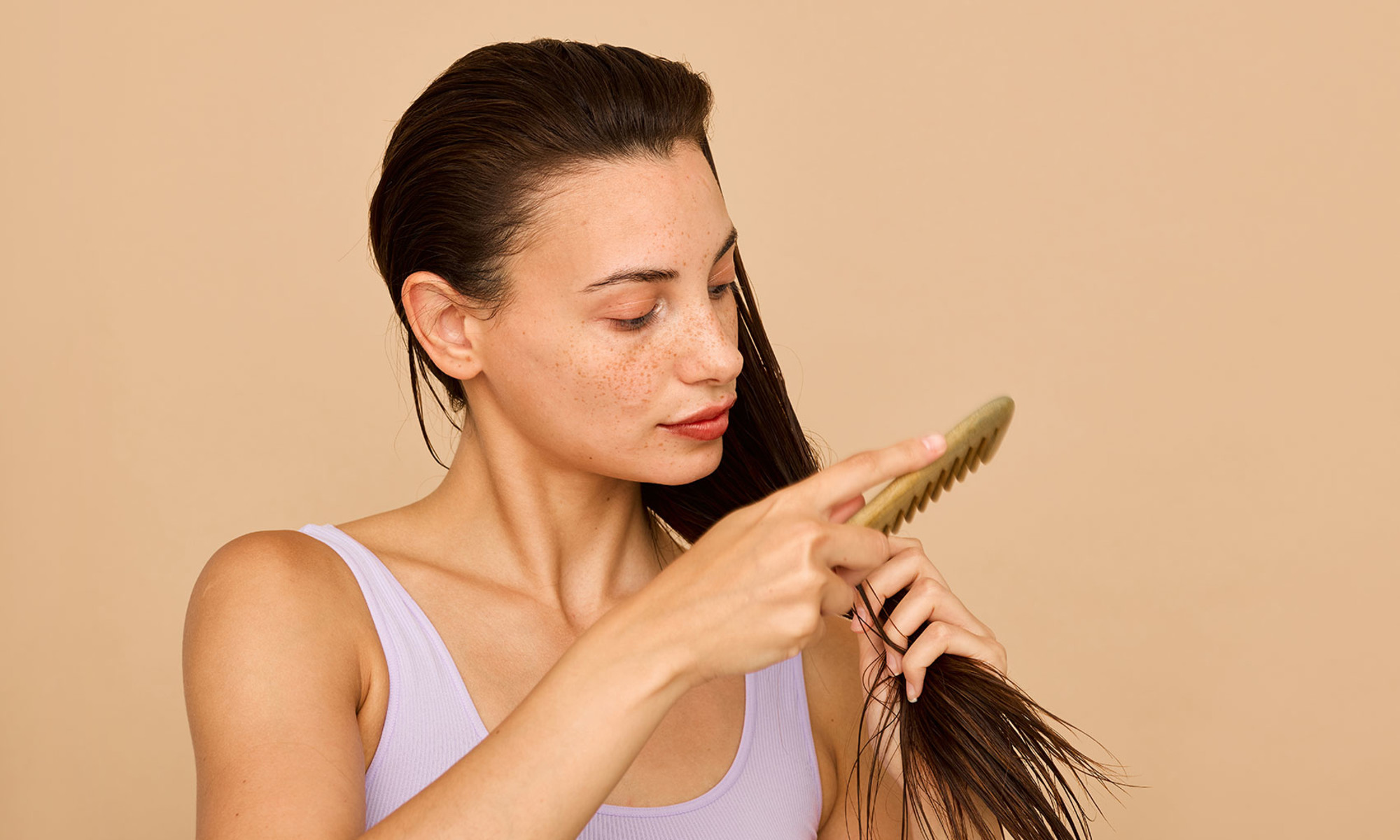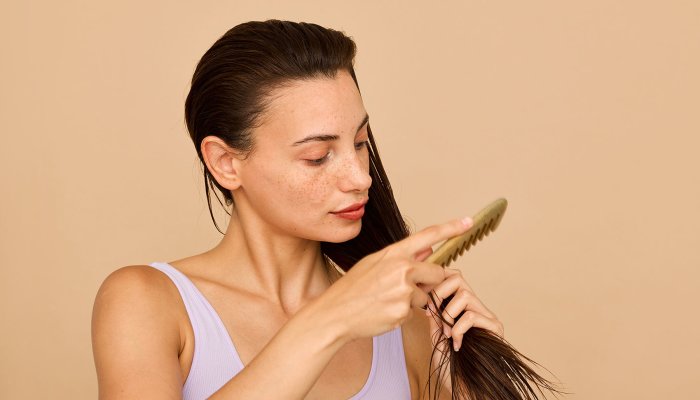 Keep an eye out for hair products that are specifically formulated for dry hair. "Start with your shampoo," Pettway says. "Make sure that it's not only moisturizing but also gentle." One A+ recommendation from Pettway: Davines MOMO Shampoo.
"The conditioner should be rich and creamy, but not oily and heavy," Pettway says. You can also swap out your conditioner for a hair mask every other wash if you need an extra boost of hydration. Or, use it on occasion—after swimming in chlorine or saltwater, if you're traveling to a dry climate, etc. 
Consider divvying up your hair in the shower and applying conditioner to it in sections to ensure every strand gets a sip of moisture.
You may also want to add a leave-in conditioner and hair oil to your routine. This may seem like a lot of work, but it should only take a few seconds to apply these products—and it will be worth it in the long run when your strands look and feel healthier.