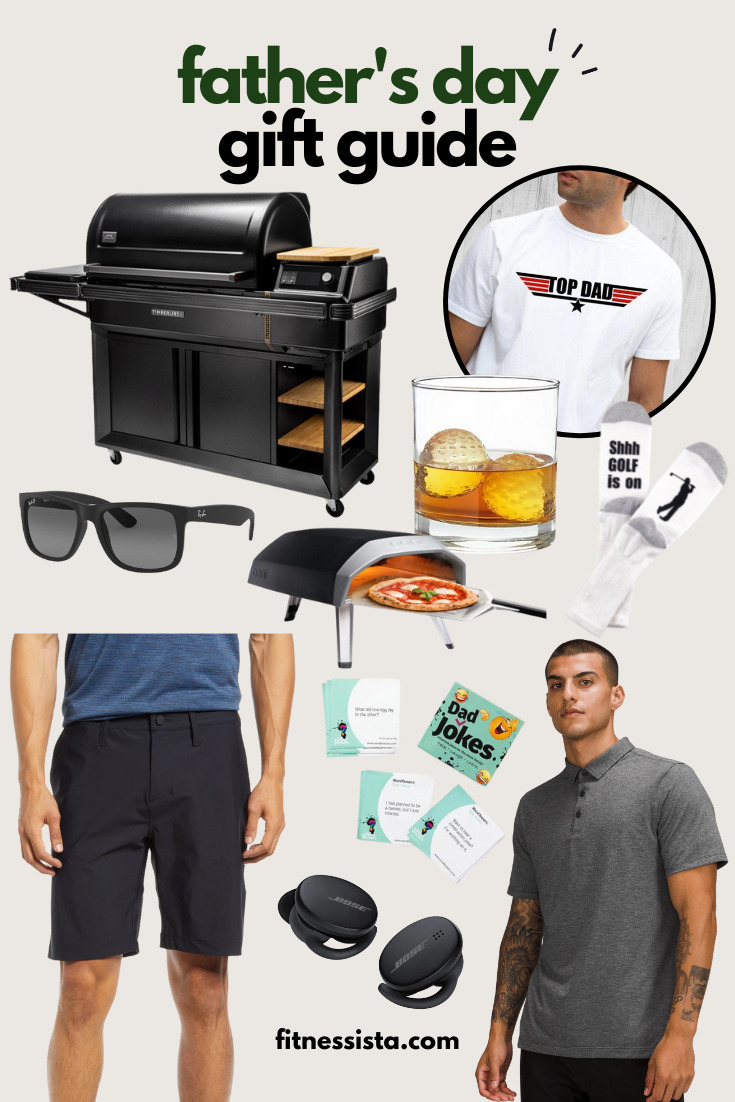 If you're not sure what to get dad for Father's Day, I've got you covered with tons of ideas. It can be a little tricky to shop for dads and husbands! I'd love to hear any gift ideas you're planning, too.
Hellooooooo. Anyone else feel like Father's Day is sneaking up on us this year? This past year has flown by in a second and an eternity at the same time. I wanted to share some gift ideas if you're planing ahead! We have a few weeks but I figured I should get started now. If you have any awesome gift ideas, please shout them out in the comments!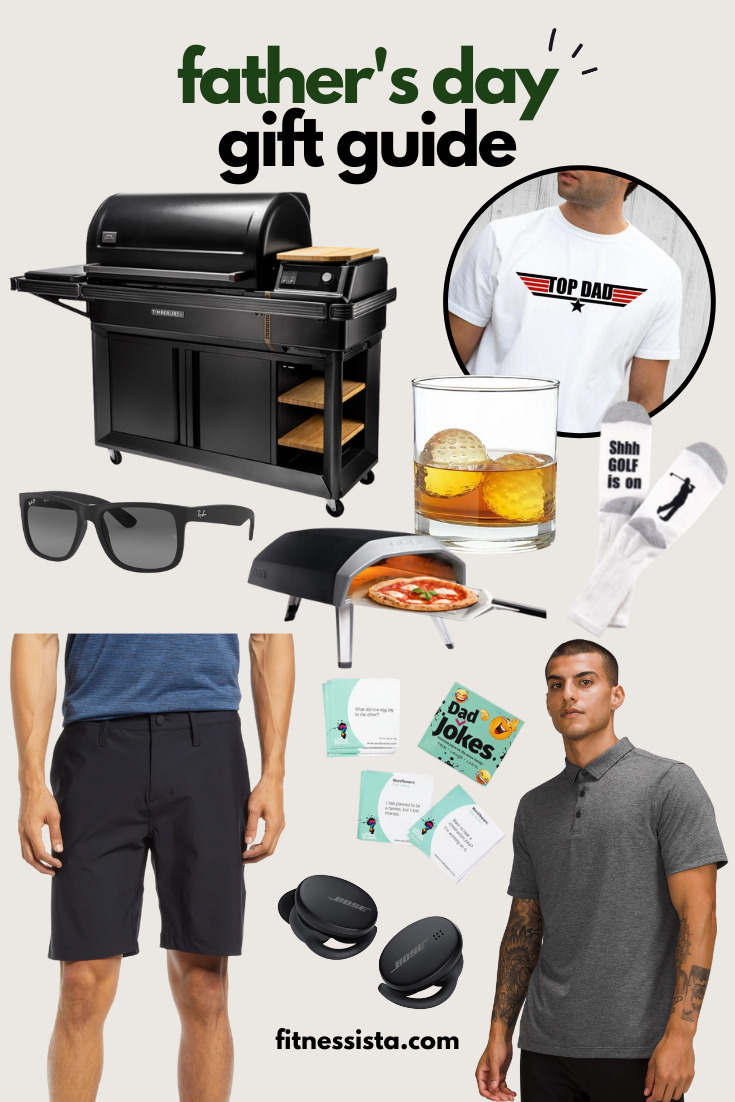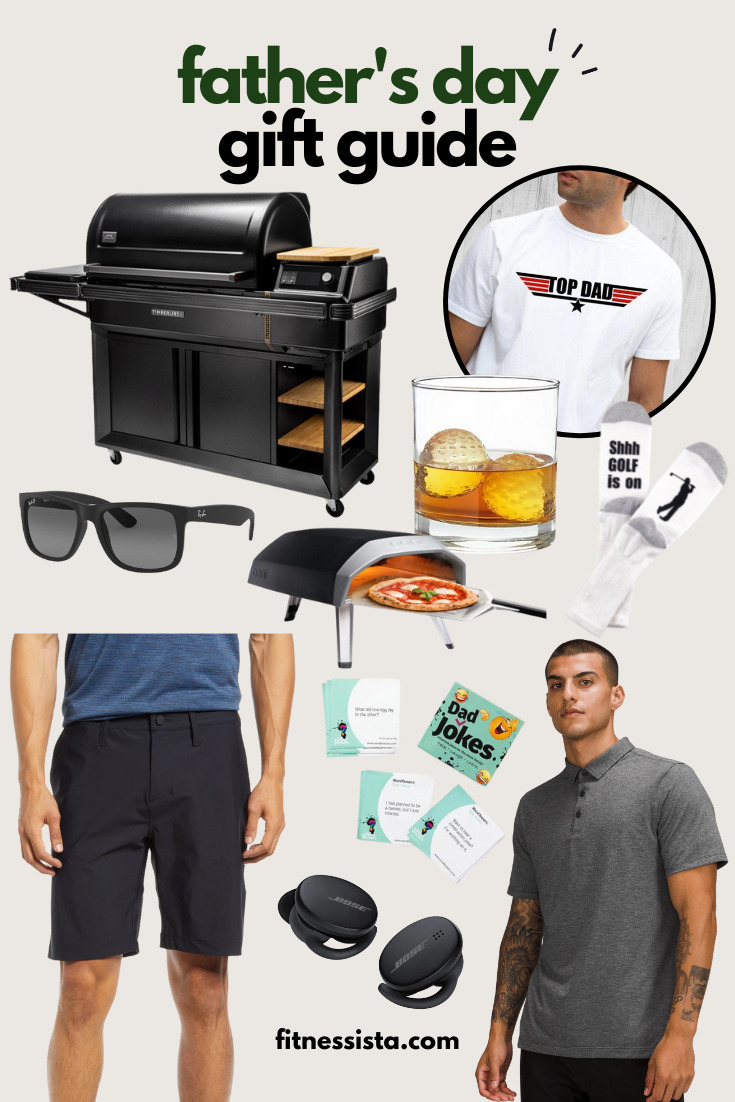 For the fit dad:
If he loves to golf, check out this lulu polo and these shorts. The Pilot wears these polos and shorts almost every time he's not in uniform.
New Bose Free Wireless headphones. We have these and LOVE them. They're on sale right now, too!
The perfect crosstraining tee.
A massage gift card at his favorite spot.
A HigherDOSE sauna blanket! If your guy is into fitness, this is an amazing recovery tool. Use FITNESSISTA15 for 15% off.
An Oura ring. I love this thing SO much for detailed sleep tracking and that it tests my readiness levels based on previous day's activity, body temp, sleep quality, etc. If your guy likes to geek out on fitness stats, this would be a great gift.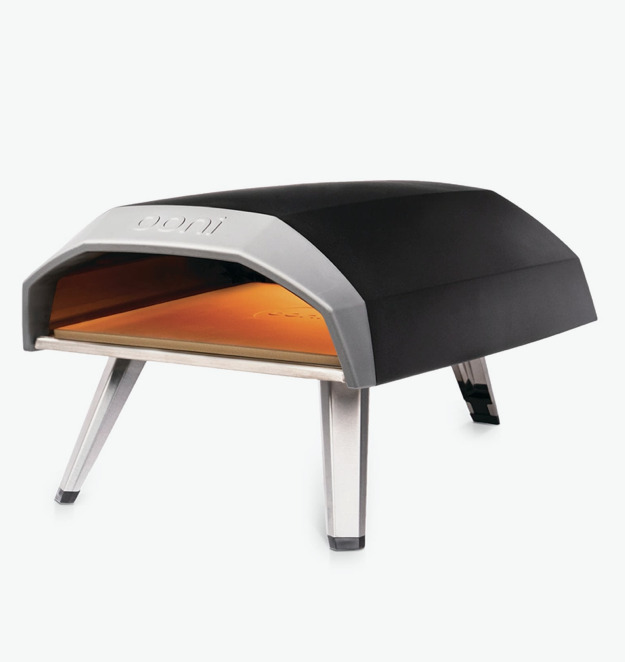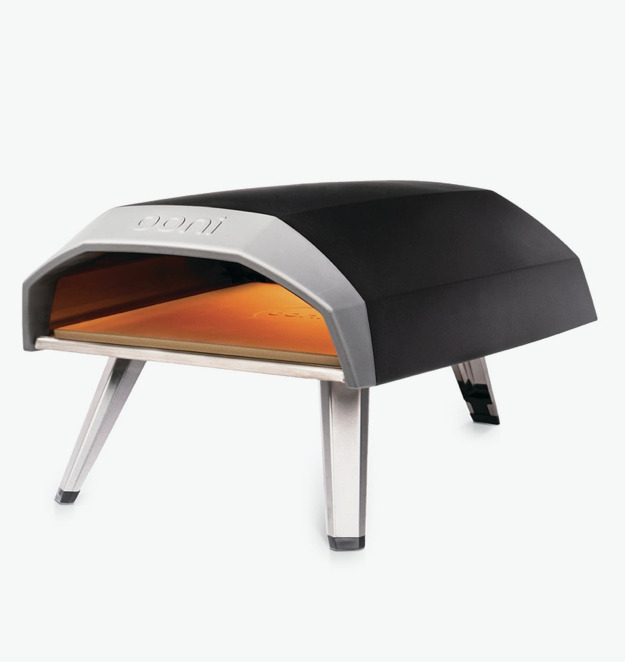 For the chef:
An Ooni pizza oven. I totally want one of these for the backyard 🙂
Flavored wood chips for the BBQ.
These cedar grilling wraps are amazing.
A bluetooth speaker to listen to while he's outside grilling.
Whiskey sampler.
An air fryer for healthy yet still delicious, twist on traditional fried foods. We got this one and I'm obsessed.
A Traeger! This is the Pilot's gift this year. We're all going to enjoy this one! 🙂
For the sports fanatic:
Baseball bottle openers + stand.
For the beer lover:
Pressurized growler for craft beer.
A shirt from his favorite brewery.
A beer cap map to showcase his faves from the US.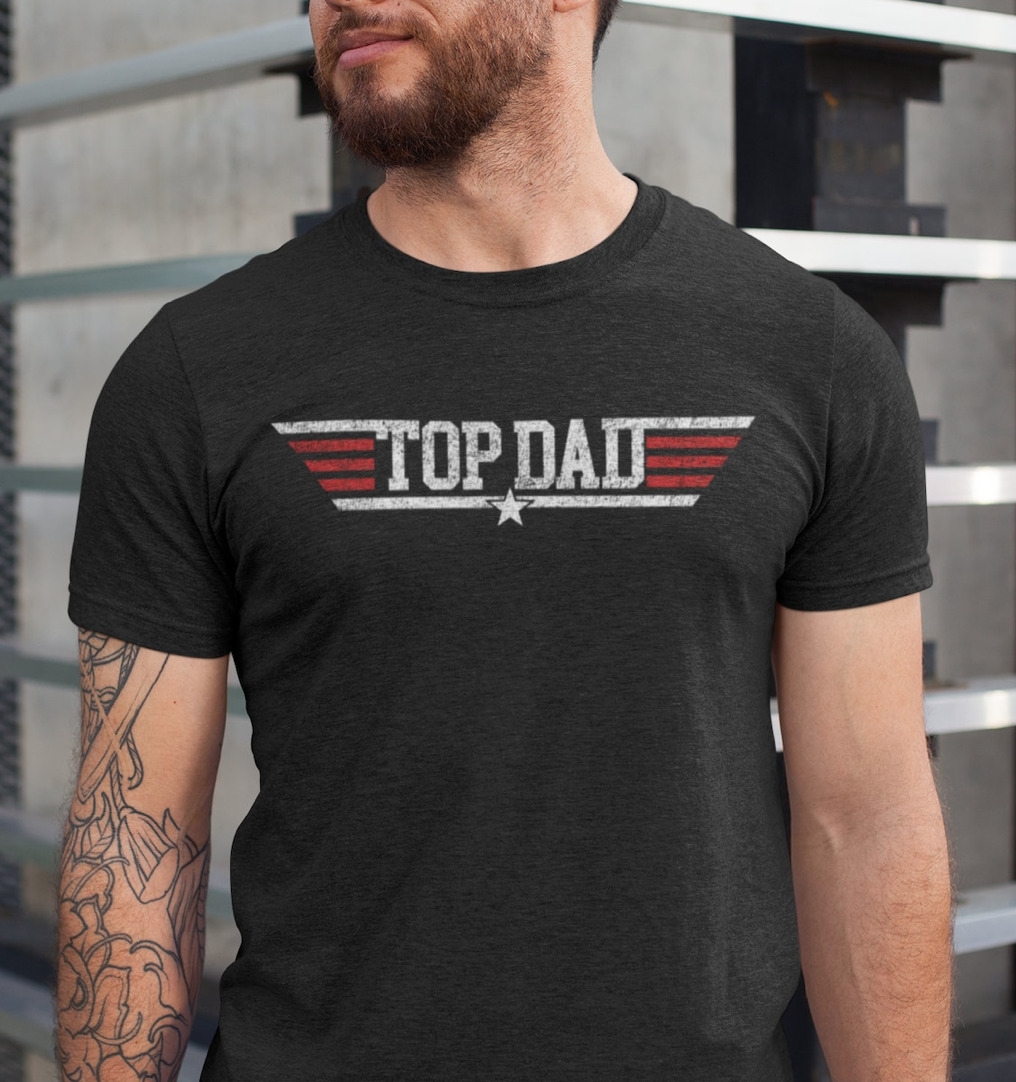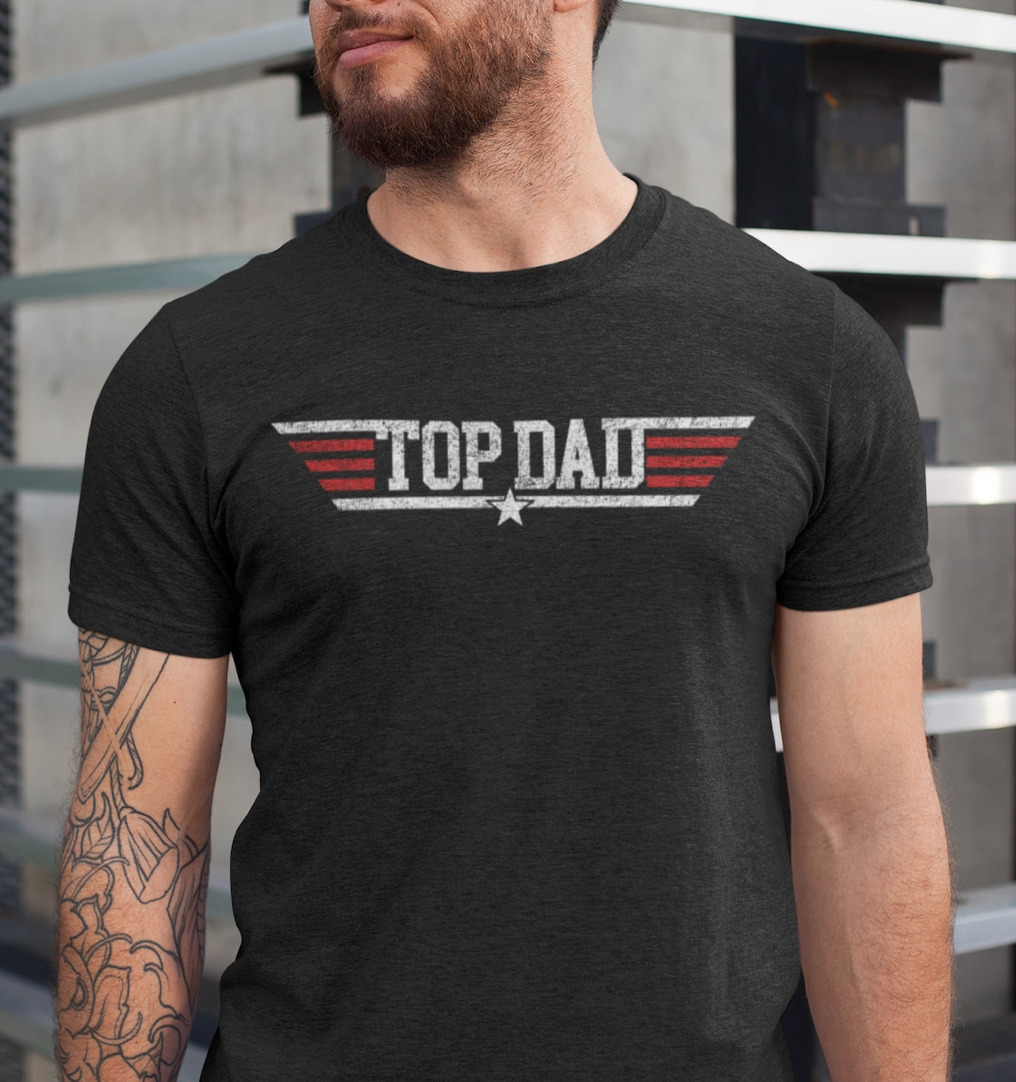 Clothes, gear, and random:
A car wash membership. This is a practical gift that is always appreciated.
Low-top sneakers. (The Pilot has these in grey and wears them all the time.)
Couch bowl! Perfect for late-night cereal eating.
Athletic shorts that look nice for everyday.
Nap robe. Everyone needs a nap robe, really.
New sunnies. Love these Ray-Bans.
A beautiful take on a family "tree."
Counterman collection. The Pilot uses this collection and loves it. It's very gentle on skin and smells amazing. I maybe steal the shaving cream and body wash every now and again. 😉
A classy jewelry stand for dudes.
A bottle breacher. I feel like I recommend these on every guys' gift guide, but they're a really awesome unique gift.
A funny shirt just for the occasion. I got this one for the Pilot for a Disney shirt and it's been a huge hit. This is another one of his faves and perfect because the new Top Gun movie came out recently.
An epic collection of dad jokes.
What do you usually do for Father's Day? Any amazing gift ideas to share?
xo
Gina